Tattoos
25 Best Elephant Tattoos Ideas for Men And Women in 2022
When considering elephant tattoos, we must first consider the nature of the elephant. The elephant is a large, powerful, strong animal with a wild and dangerous side. But it is also a gentle feature that has been domesticated by humans and associated with calmness and peace.
When considering an elephant tattoo, you will have to think about what you want to get out of your tattoo and which traits of the elephant you wish to represent on your skin.
Elephants are a symbol of wisdom, power, loyalty, strength, and family. This creature is well known to have great memories and be very intelligent. The elephant can also represent fertility, friendship and even new beginnings. Elephants generally live in family groups led by a matriarch which makes them very loyal creatures that will fight to protect their own.
Best Elephant Tattoos Designs
African Elephant Tattoo
African tattoos have their origin in a different part of the world and they hold many myths and beliefs that are unique. The Africans believed that the tattoos made them more beautiful and they also believed they would be protected against evil spirits.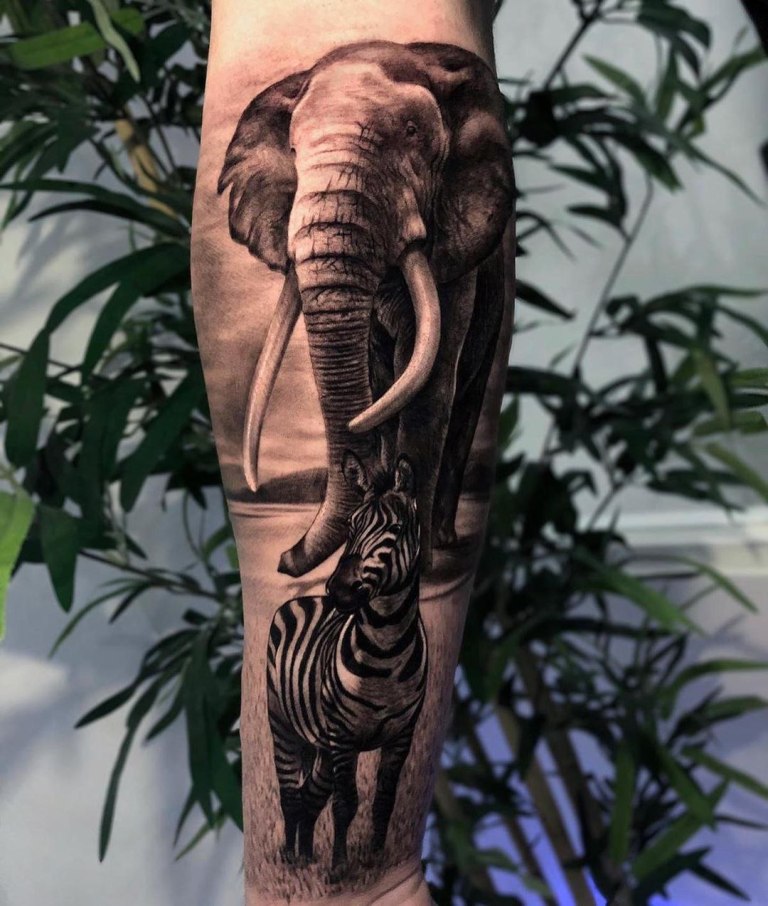 Elephant Ankle Tattoo
An ankle tattoo is a small tattoo that can be placed on either the front or back of the ankle. The ankle is one of the most popular places to get a tattoo, especially for women.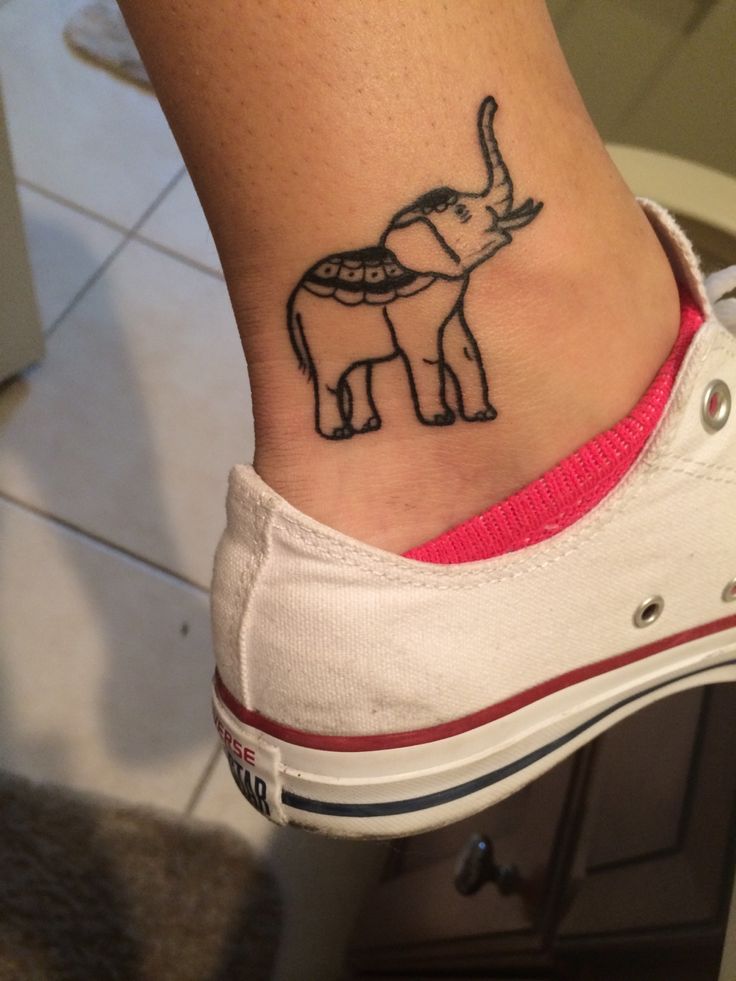 Elephant Arm Tattoo
Arm tattoos are probably the most common type of tattoo, both for men and for women. As the name suggests, arm tattoos are usually done on the arms, but can also be incorporated onto the shoulder or even around the wrist. The great thing about arm tattoos is that you can use a variety of designs and symbolisms in them.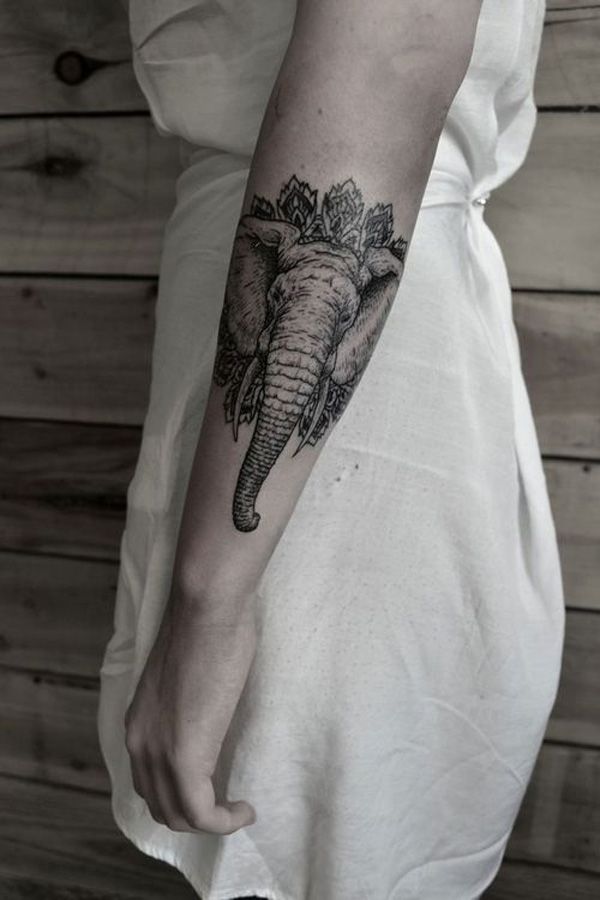 Elephant Back Tattoo
Back tattoos are among the more popular locations for tattoos, especially for larger designs. Back tattoos can be as small as a butterfly or big enough to cover your entire back.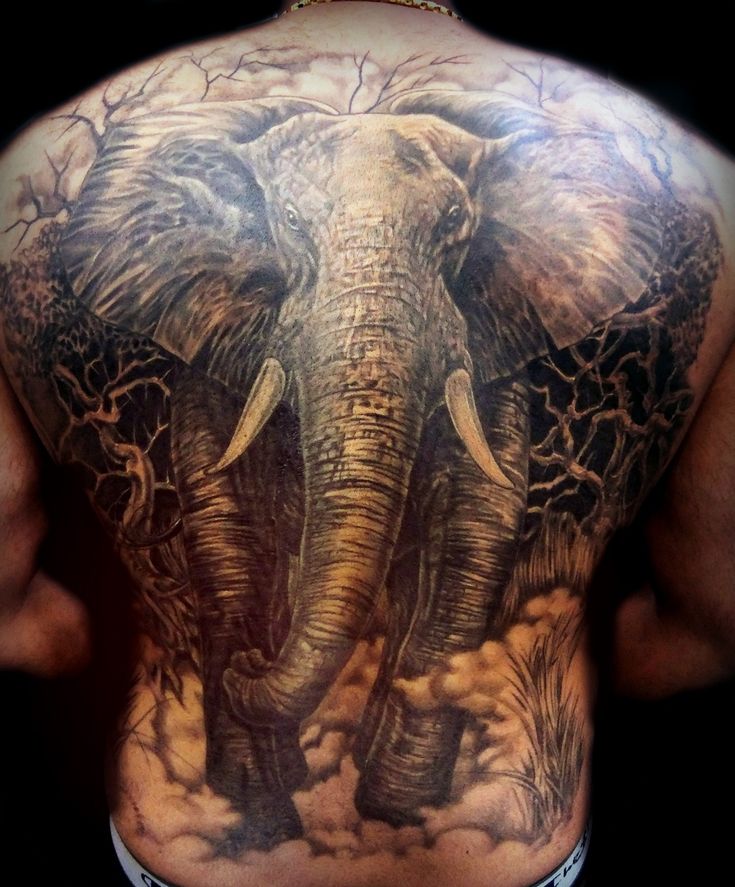 Elephant Thigh Tattoo
Thigh tattoos are often big and bold, but that doesn't mean they can't be feminine and cute. A thigh tattoo is a great way to show your personality and something you love and you can hide it when needed.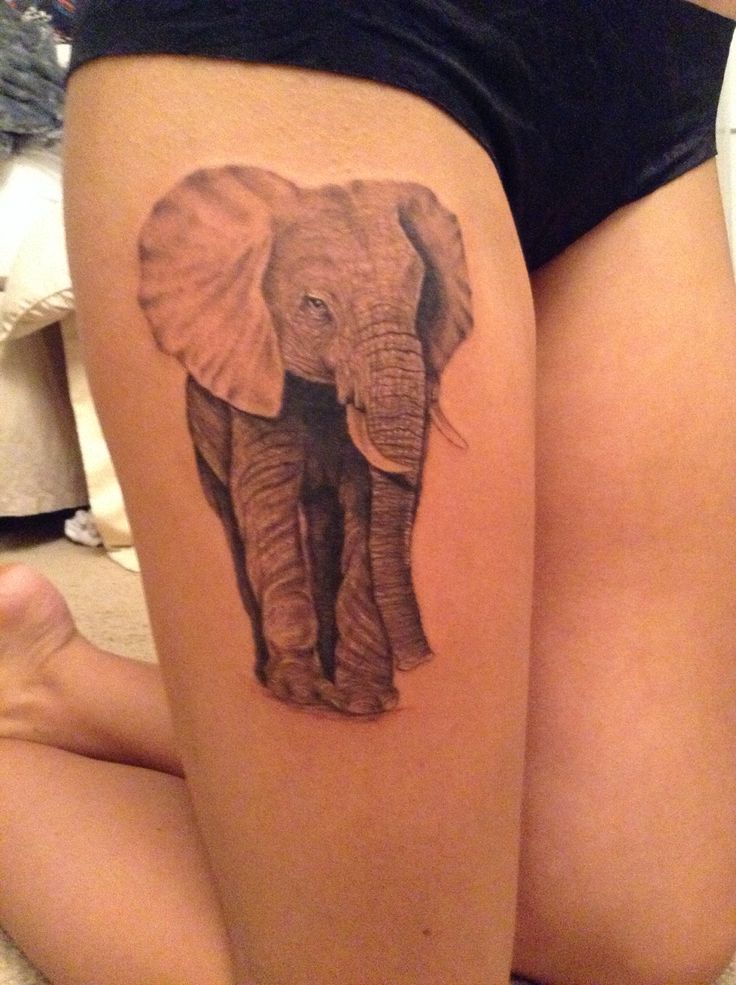 Elephant Family Tattoo
Family tattoos are a great way to show off your family pride. They are more than just a piece of art; it is a statement about you and your family.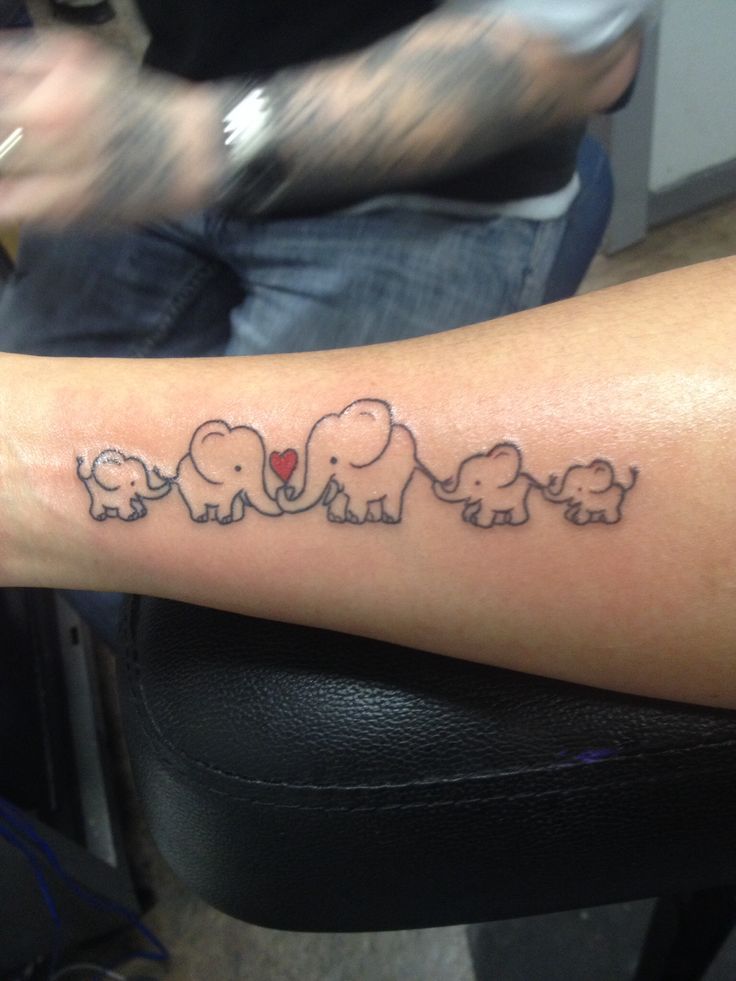 Elephant Foot Tattoo
Foot tattoos are a beautiful way to decorate your feet. Foot tattoos also have a practical purpose they cover up stretch marks and other imperfections on your feet.
Elephant Forearm Tattoo
Forearm tattoos often go in the same direction as the arm itself, either straight or curved. They might be small and discrete or stretch across the entire forearm, elbow to wrist.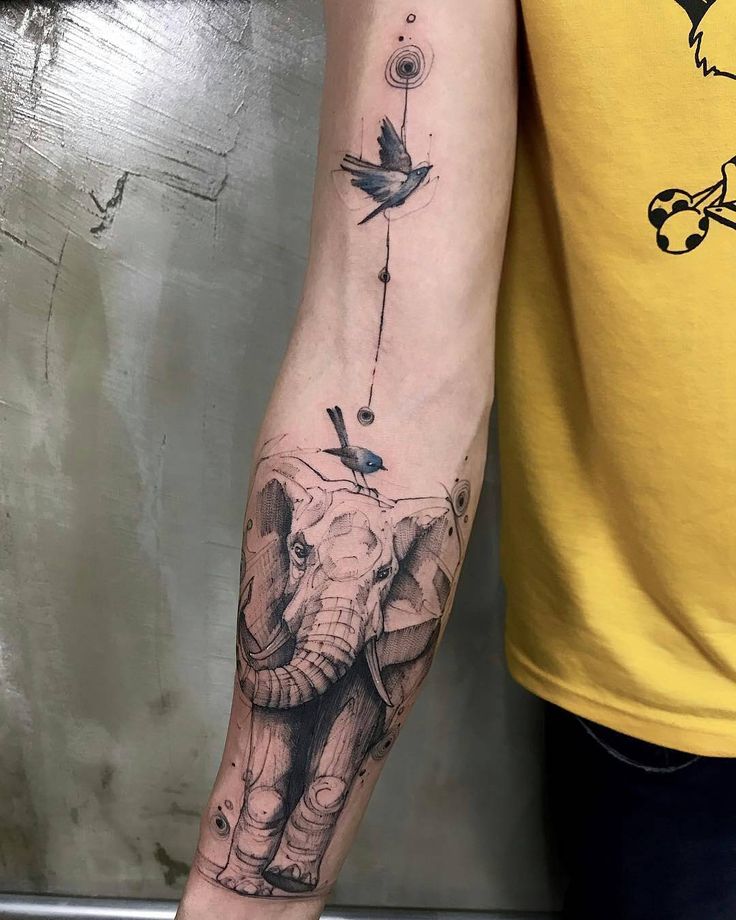 Elephant Hand Tattoo
Hand tattoos are often considered a form of body art for people who want to express themselves with something that's permanent. Hand tattoos are one of the most visible types of tattoos you can get, so it's important to consider what you put on your hand before getting one done.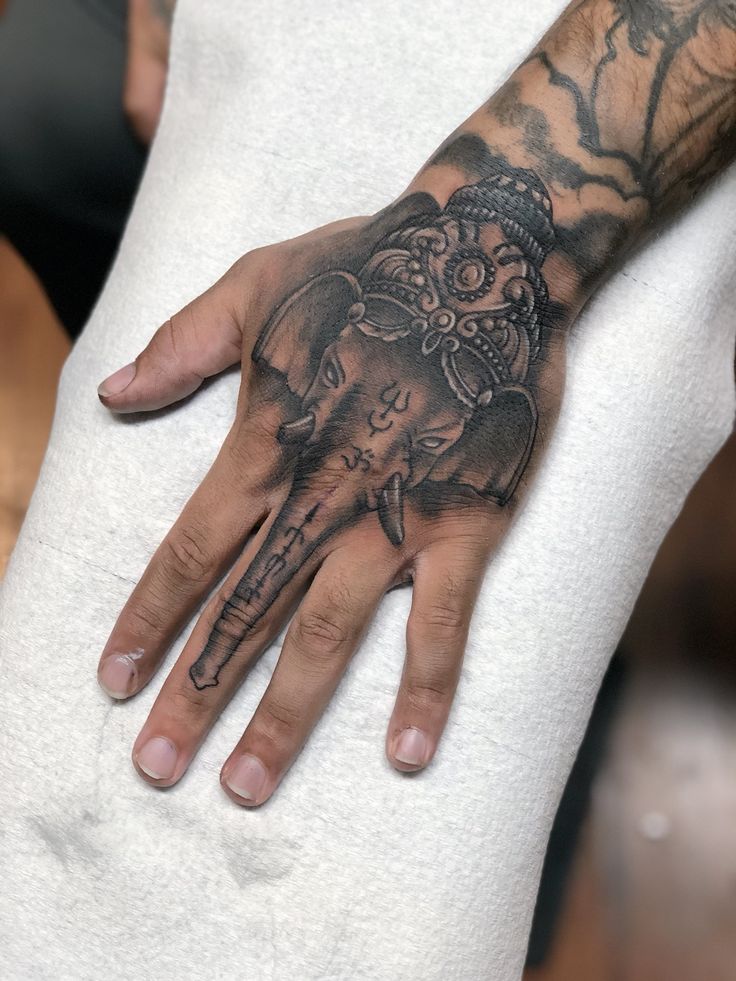 Elephant Neck Tattoo
Neck tattoos are a bold form of body art that can be difficult to conceal and a real pain to remove. In fact, the neck is often regarded as the most painful place to get a tattoo, especially for those with low pain tolerances.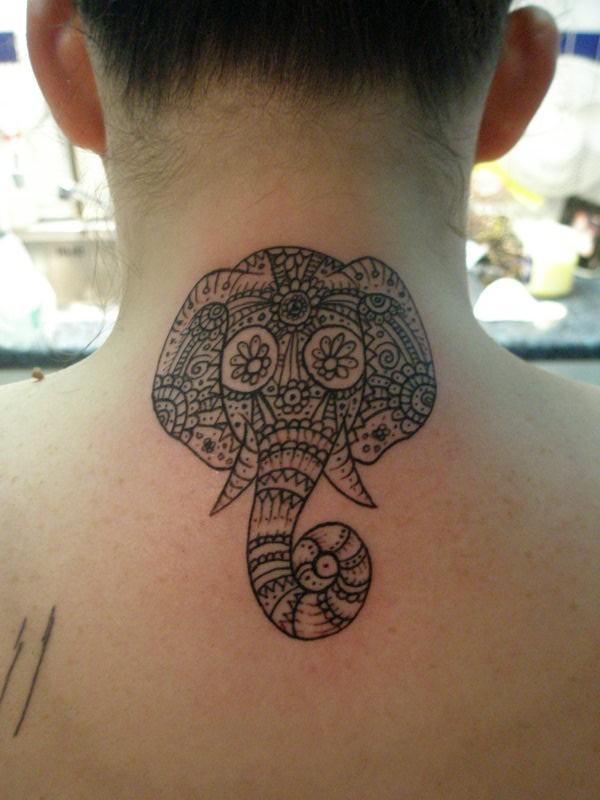 Elephant Head Tattoo
Head tattoos are a bold form of art and commitment. They require a lot of care and upkeep, but the result is always worth it.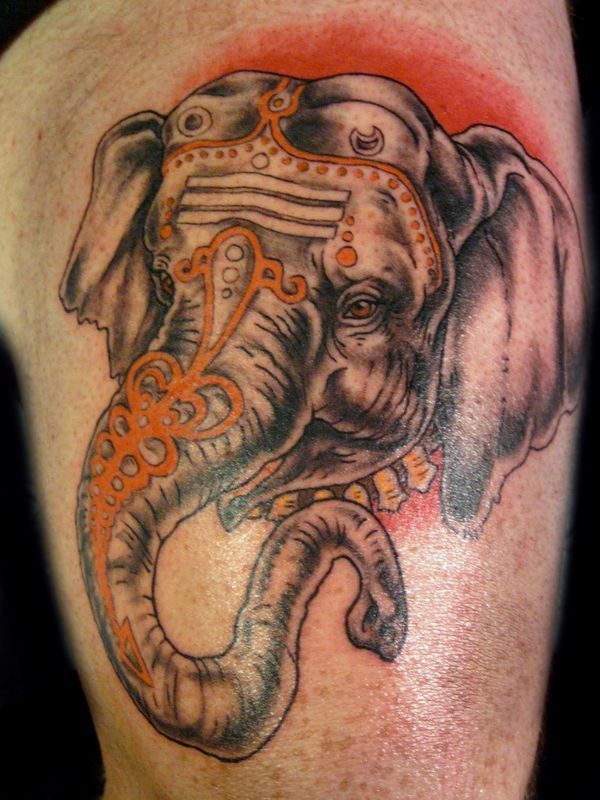 Elephant Outline Tattoo
Outline tattoos are a great way to get tattoos that can easily be filled in later with the same or different color. Outline tattoos are permanent, so if someone is unsure about getting a tattoo, this is a way to get it and see what it looks like.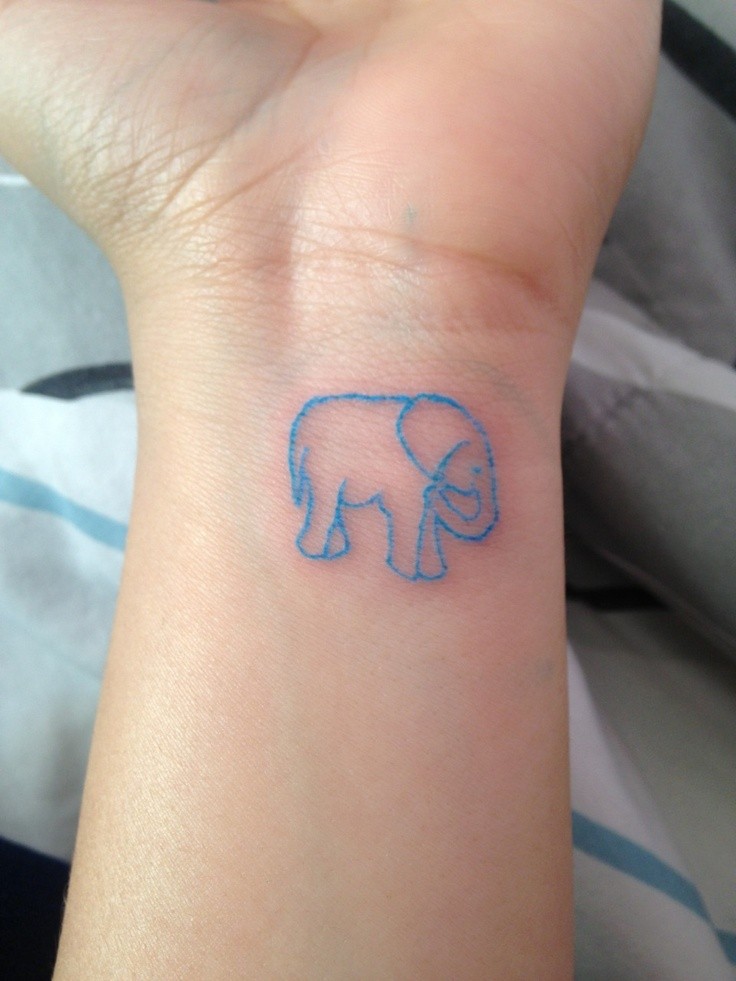 Elephant Skull Tattoo
Skulls are a form of art that has been around for years and is still very popular today. Skull tattoos can be done in many different variations.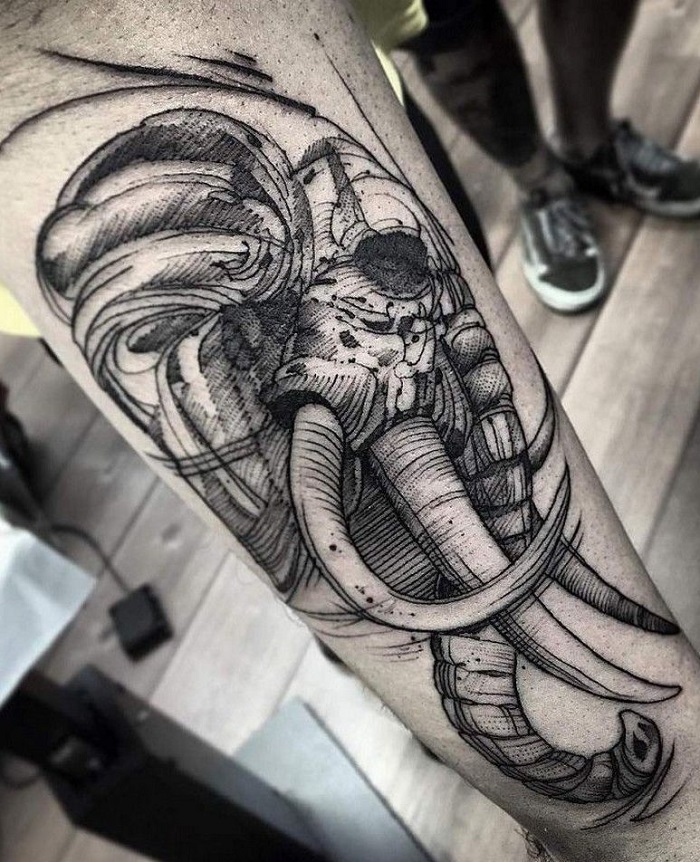 Elephant Finger Tattoo
Finger tattoos are becoming more popular and the designs can be very cool. Some people get their fingers tattooed because they like the way it looks, while others might just have one or two small tattoos on their fingers to symbolize something important. Whatever the reason for getting finger tattoos, you need to make sure that it is something that you really want first.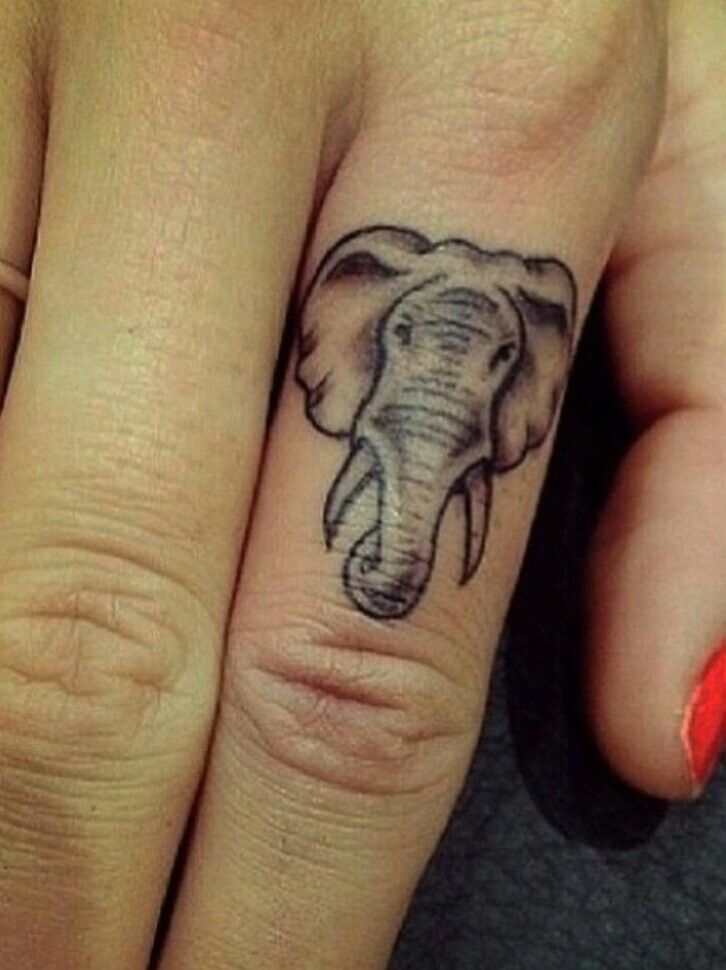 Elephant Tattoo with Flowers
A flower tattoo is one of the most popular choices when it comes to feminine tattoos. Their beauty and grace make them a delight to look at; in fact, they are beautiful enough to not just enhance the beauty of a woman's body, but also brighten up her day!
Geometric Elephant Tattoo
Geometric tattoos are inspired by mathematics. They are easily recognized for their bold lines and sharply defined shapes, which are often symmetrical. Geometric shapes make for some of the most unique tattoo designs out there.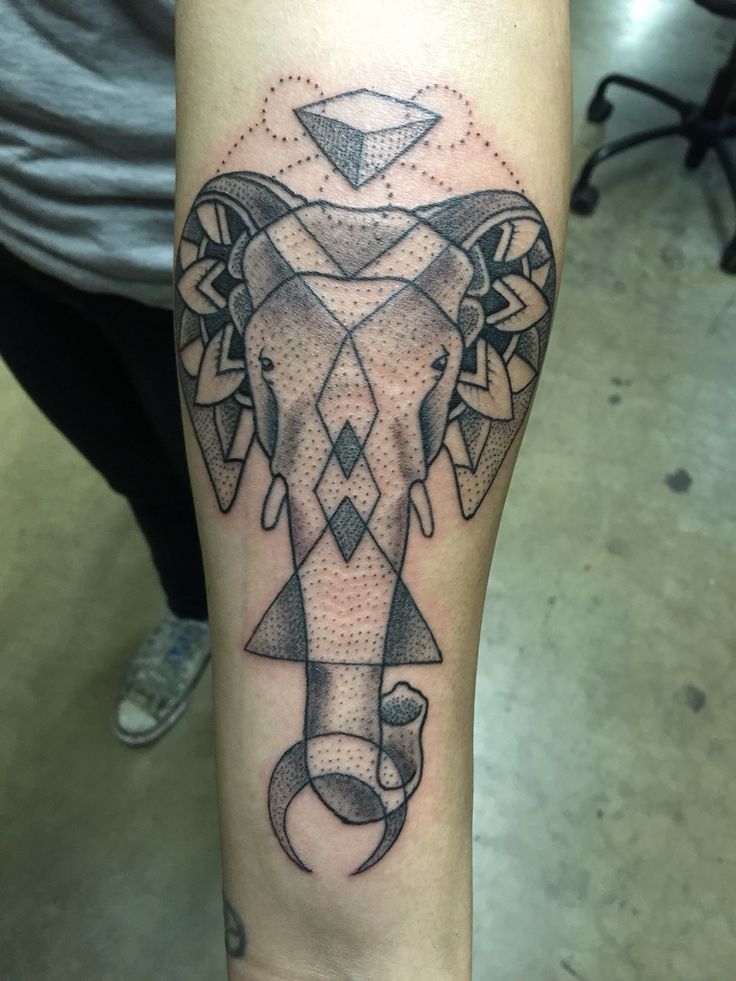 Elephant Chest Tattoo
Chest tattoos are perfect for you as they can be covered easily, even if you must go to a job interview. These tattoos do not have to be huge, they can also be small yet meaningful in their own ways.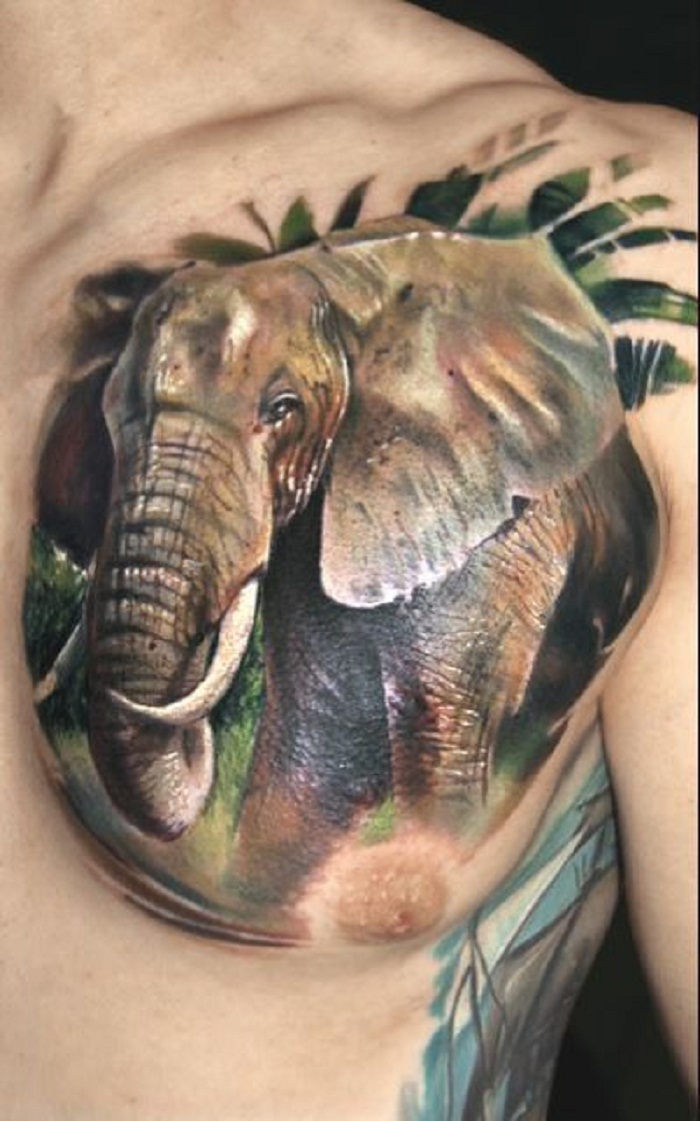 Indian Elephant Tattoo
Indian Tattoos have been a part of Indian culture since a very long time. These beautiful tattoos have evolved through time and still today these tattoos are popular among the youth.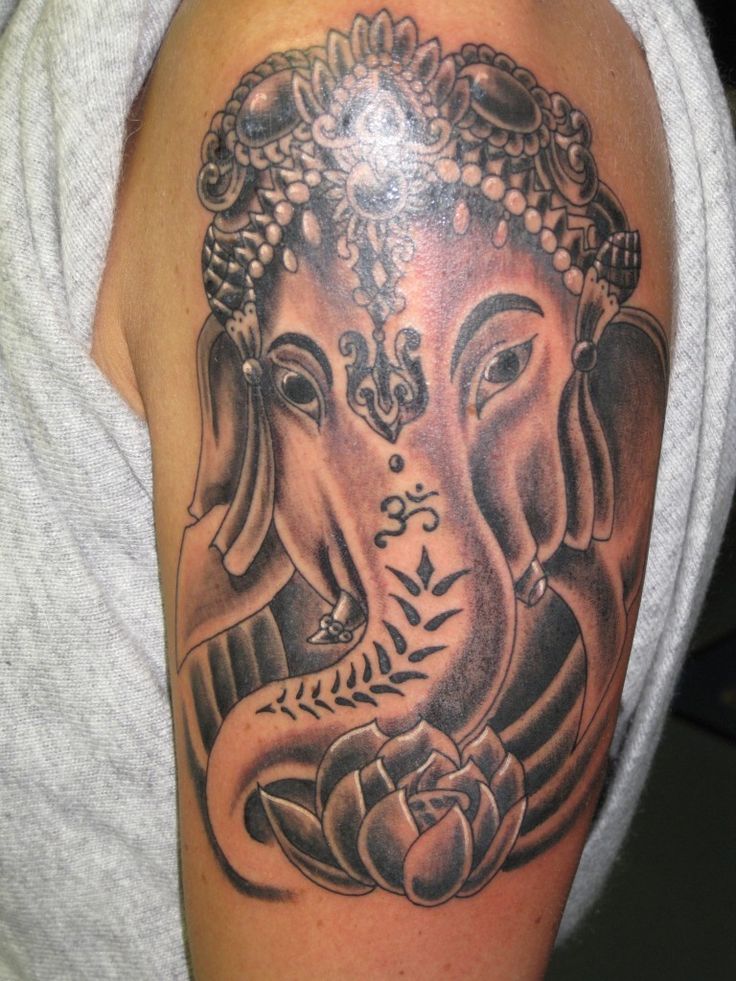 Elephant Elbow Tattoo
Elbow tattoos are one of the most painful areas to get inked as the inner elbow is loaded with nerve endings. This is what makes elbow tattoos so painful and difficult to heal.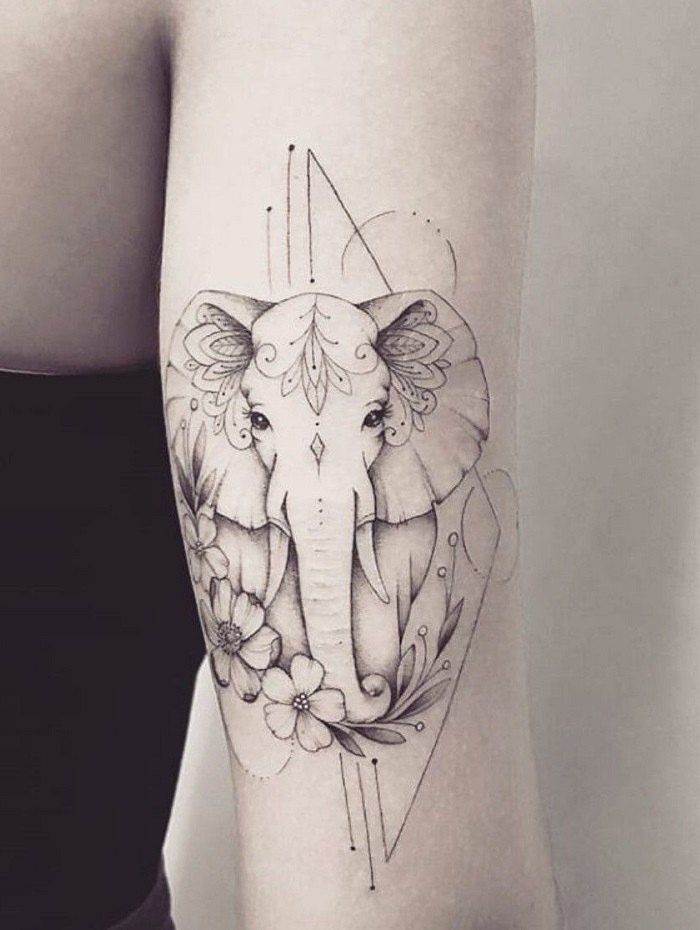 Elephant Knee Tattoo
Knee tattoos are beautiful and elegant. The parts of the body where we have the best body art can be seen. In the case of knee tattoos, a person can only see them when you wear shorts or a dress that is shorter than usual. This is why this type of tattoo is very popular with women in summer.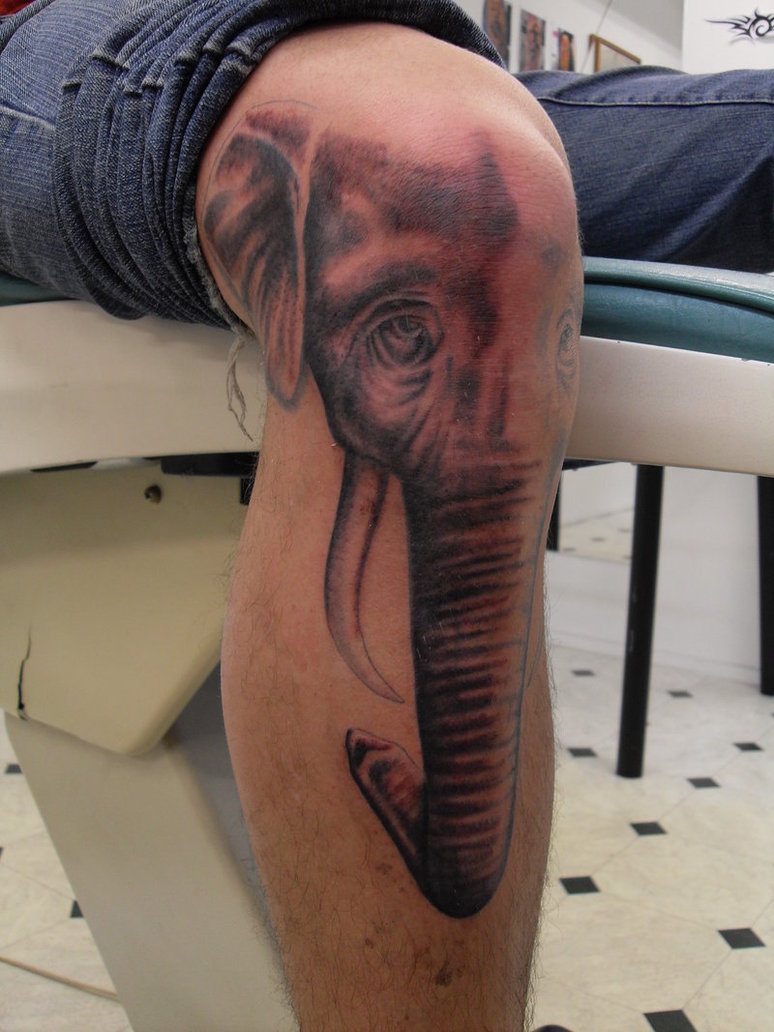 Mandala Elephant Tattoo
Mandala tattoos have become very popular because of their intricate design, colors and symmetry. They are very diverse and can be applied to almost any area of the body. The designs also vary depending on one's culture and tradition.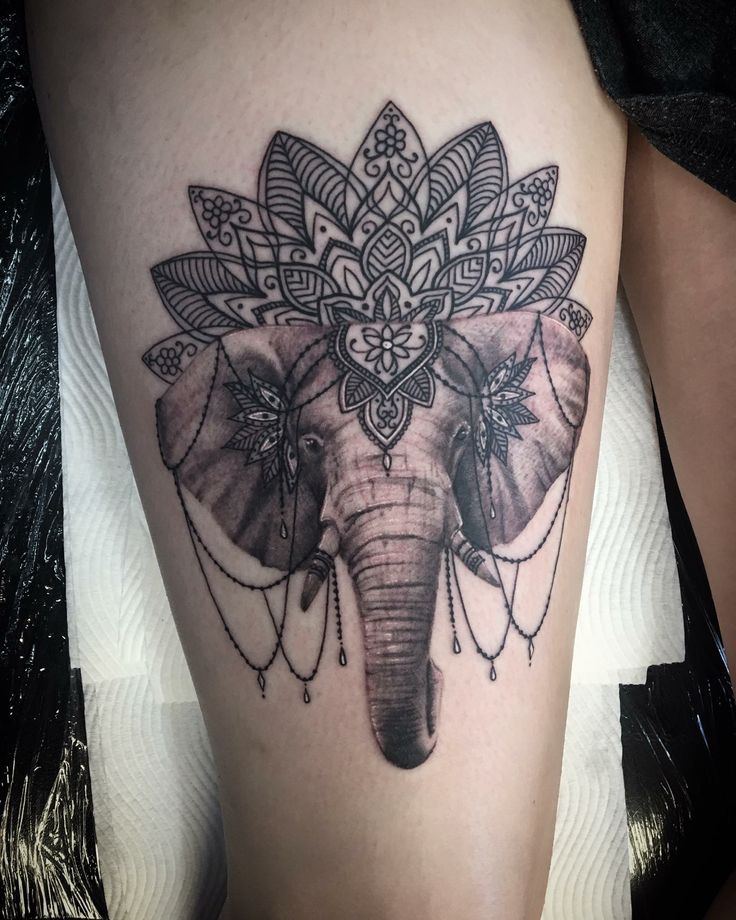 Elephant Wrist Tattoo
Wrist tattoos are a simple type of tattoo that can elevate your style. They're versatile and can be easily covered with clothing or jewelry. Wrist tattoos are an excellent way to add some style to your look, especially if you choose a tattoo design that is unique.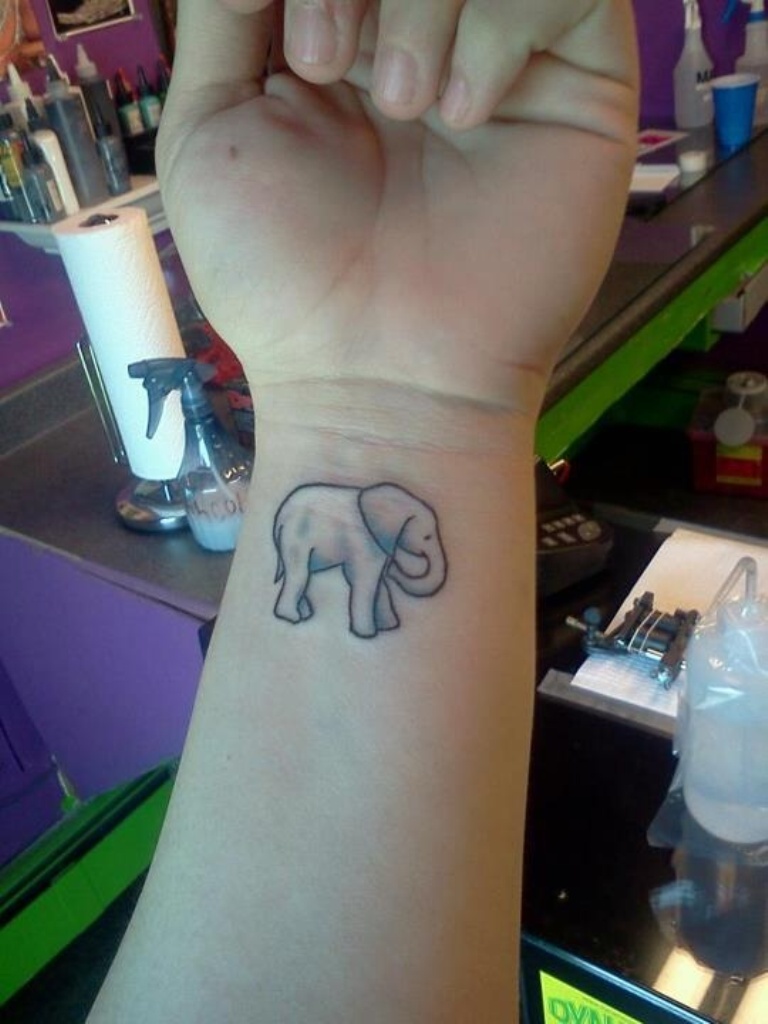 Mom and Baby Elephant Tattoo
Baby and mom tattoos have become a trend among new moms. They have different designs of flowers, names, hearts, quotes etc., but all of them signify the love for their newborns.
Realistic Elephant Tattoo
Realistic tattoos are a popular style of tattoo where the subject matter looks like a realistic depiction or interpretation of something. It can be animals, people, objects, and even concepts in some cases.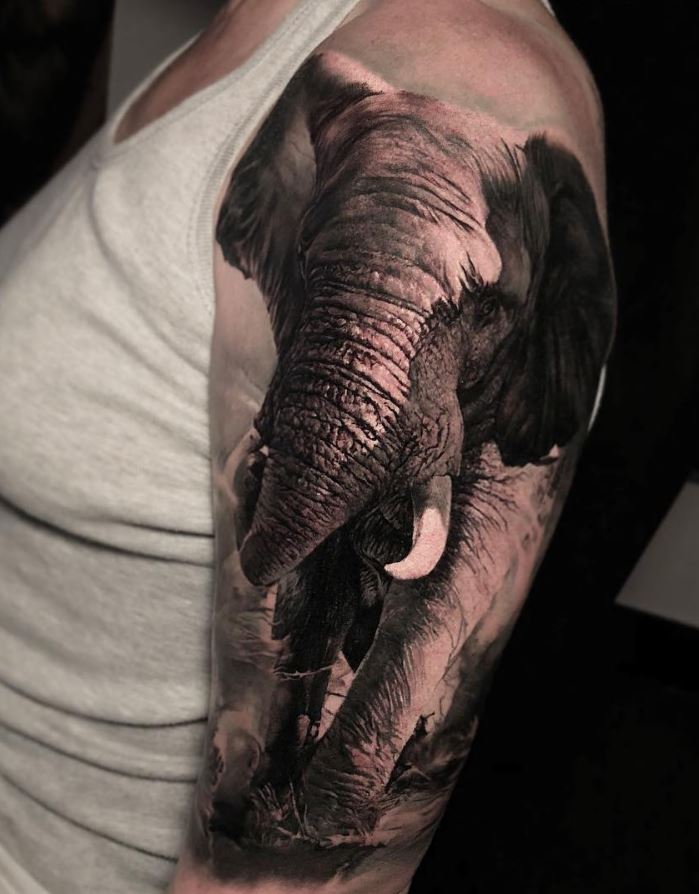 Elephant Sleeve Tattoo
Sleeve tattoos are a popular choice for many people. They're relatively easy to get in comparison to most other tattoos, and they can be easily covered up if need be.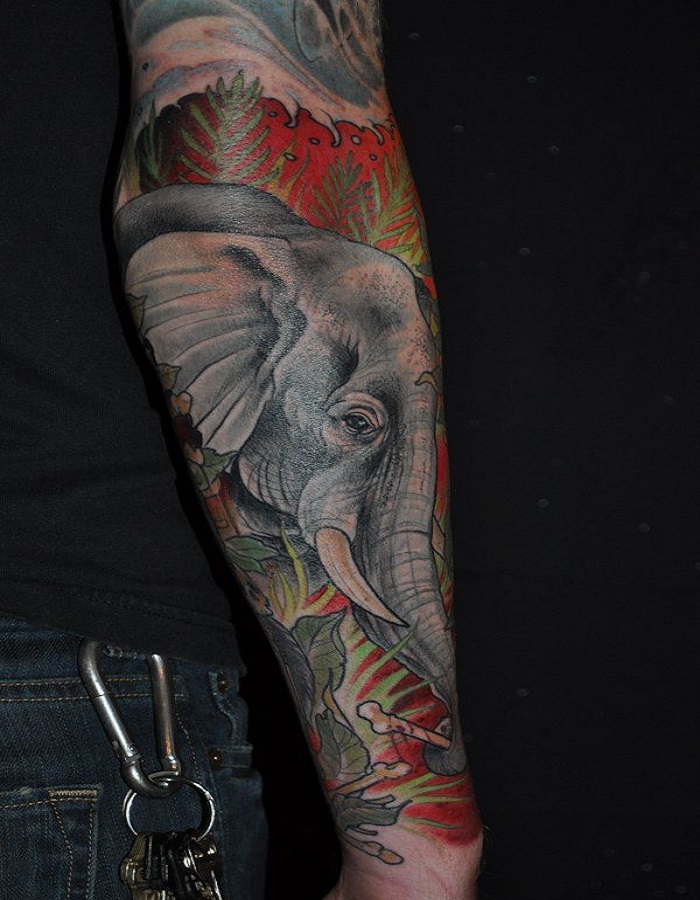 Elephant Stomach Tattoo
Stomach tattoos can also be very painful, depending on where you get them. If you are not sure about how much pain you can withstand, then you should start small with a lower back tattoo or ankle tattoo and work your way up from there.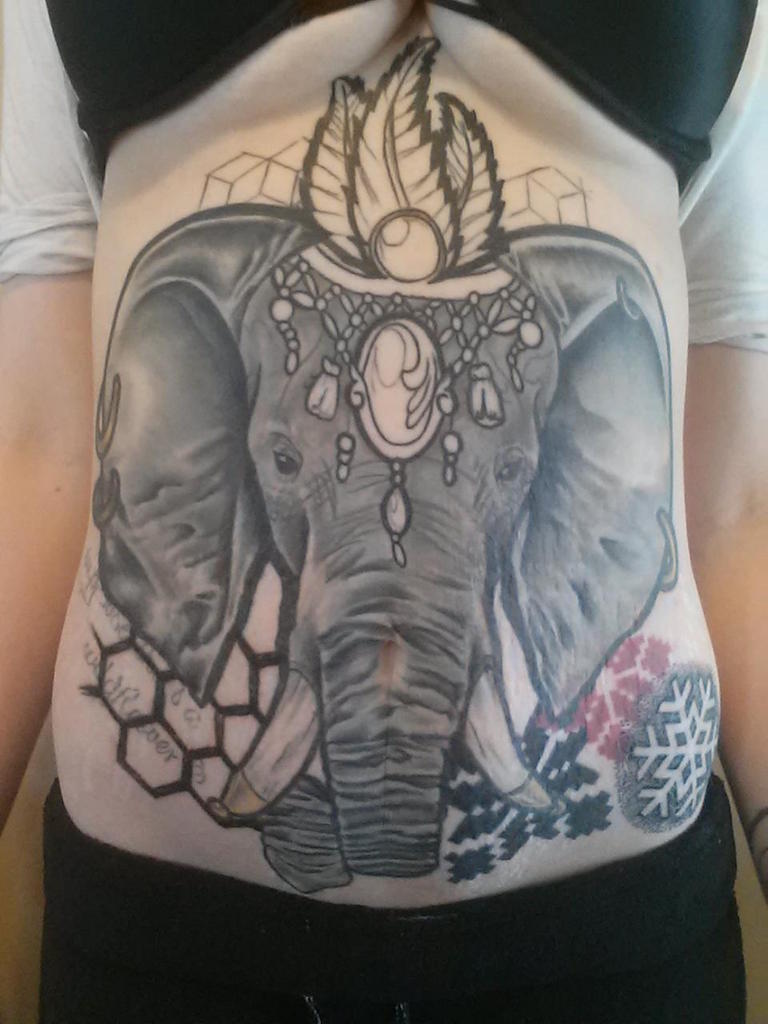 Simple Elephant Tattoo
Simple tattoos have many advantages. They're usually less painful than other types of tattoos because they don't require as much time or as many needles. They're also cheaper and can be easier to conceal if necessary.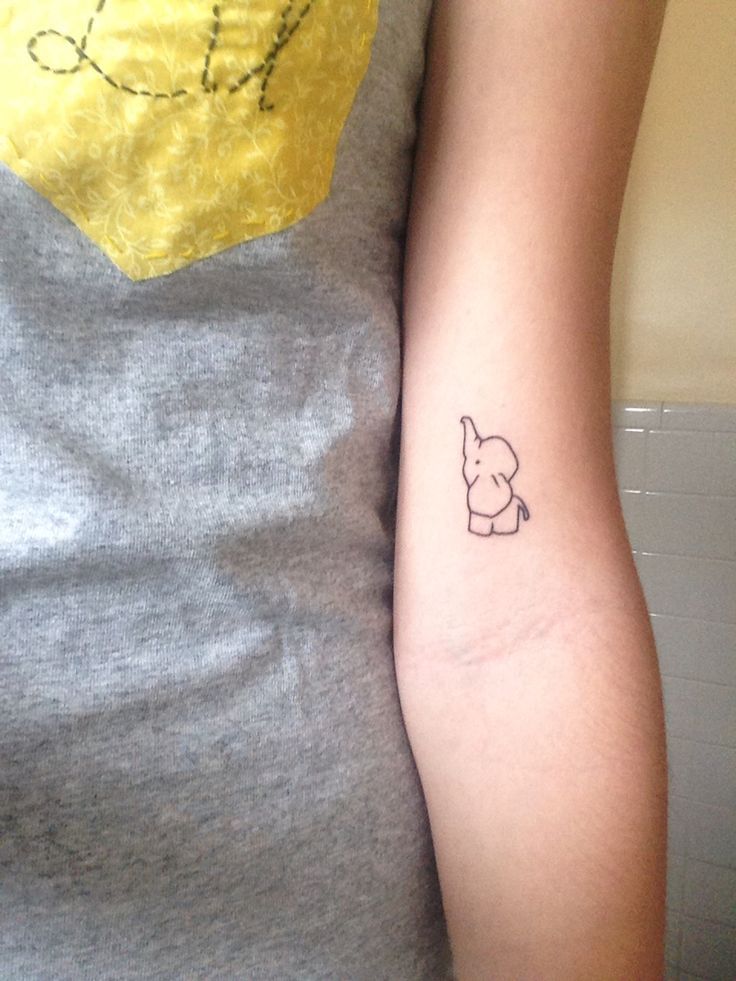 Small Elephant Tattoo
Small tattoos are great first tattoos for a lot of reasons. For starters, they can be covered up with just about anything. You can easily take a small tattoo idea and turn it into something bigger if you get tired of the small stuff.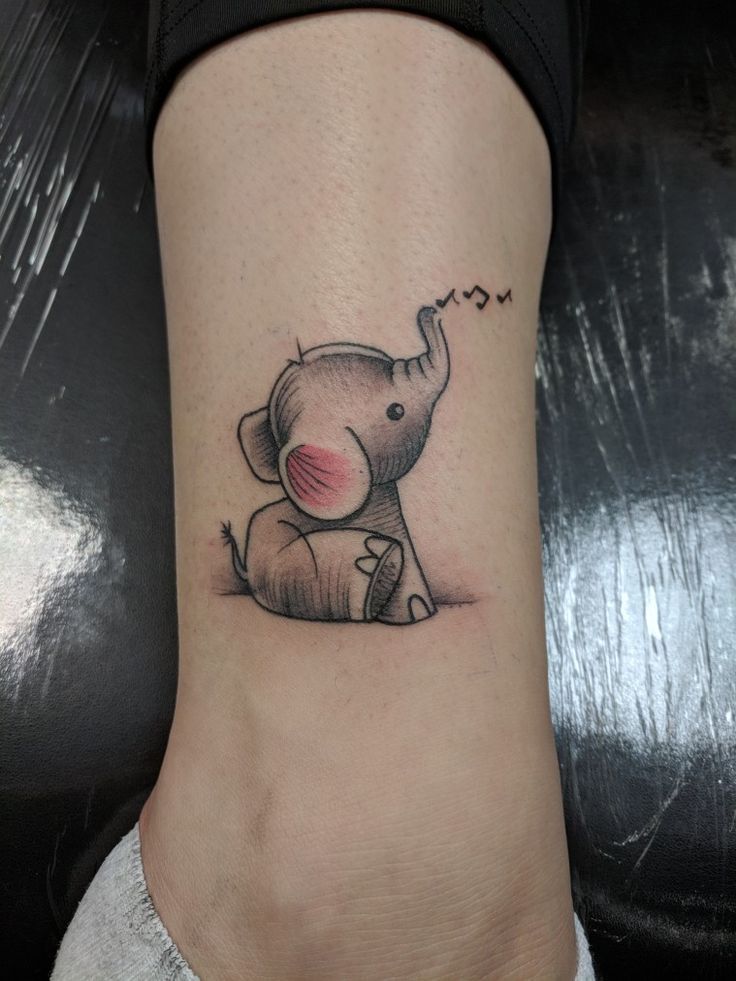 Cute Elephant Tattoo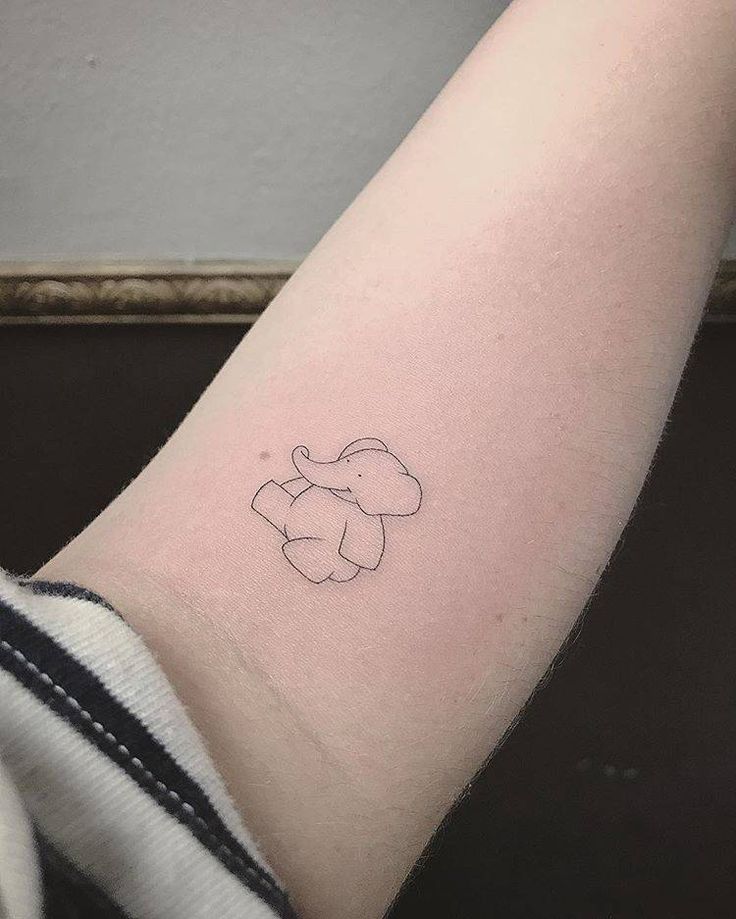 Tribal Elephant Tattoo
Tribal tattoos, as the name suggests are tattoos that are made on the skin with designs, patterns and motifs that belong to a particular tribe. These tattoo designs have been derived from the traditions, culture, rituals and beliefs of the tribe. Tribal tattoos are mostly popular among men and can be found in different parts of the body such as arms, chest, shoulders, back etc.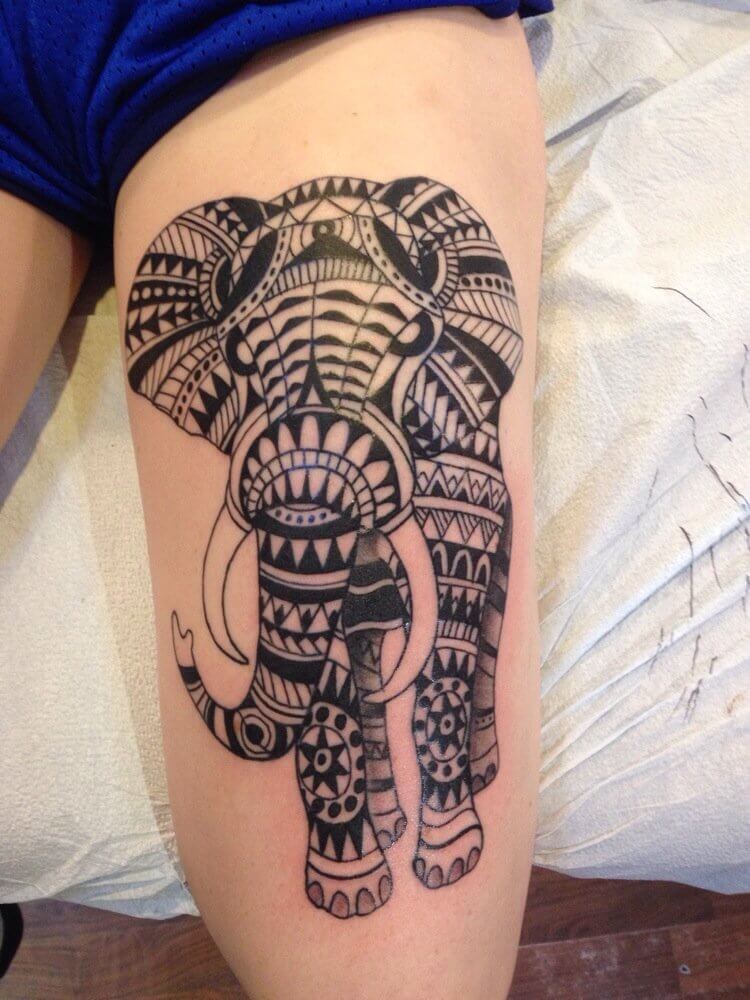 Elephant Collarbone Tattoo
Collarbone tattoos can be placed anywhere in this area, from just above the sternum to right beneath the shoulder. There are so many different types of designs that work well in this area, too: From small quotes to flowers, mandalas and even bigger pieces like an entire chest-piece or sleeve.
Elephant Leg Tattoo
Leg tattoos are becoming more popular for both men and women. And, there are many leg tattoo ideas to choose from. Leg tattoos are a great way to show off your personality and uniqueness.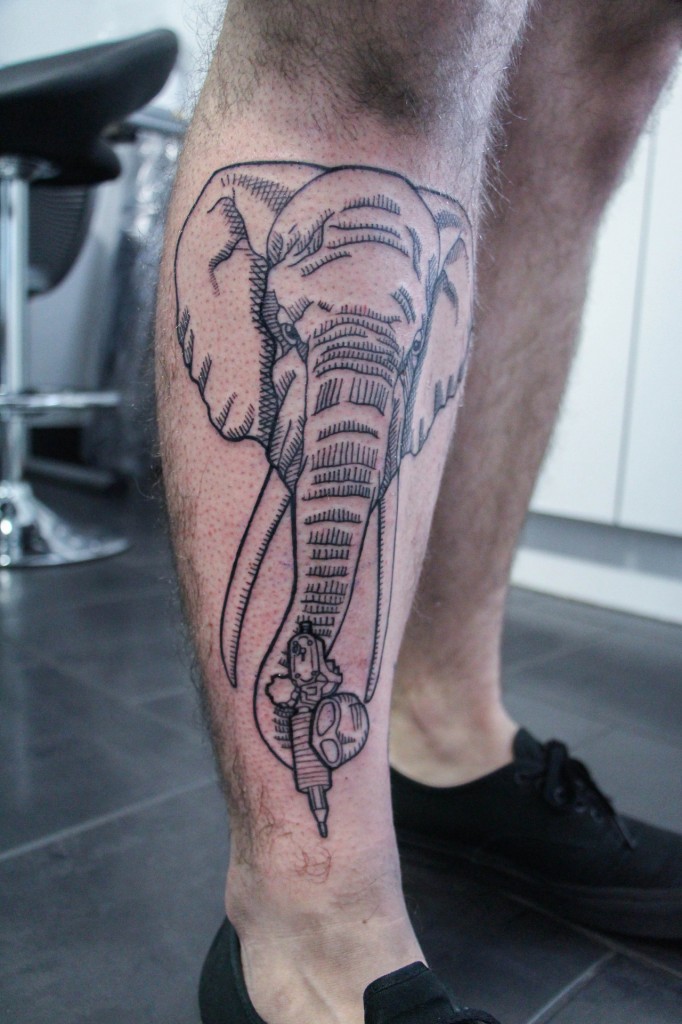 Elephant Shoulder Tattoo
Shoulder tattoos are simple and effective, and can be embellished to create a unique look. Alongside the arm, shoulder tattoos are one of the most common places for people to get tattooed. They are straightforward to draw, easy to show off and conceal, and can be an original way to express your personality.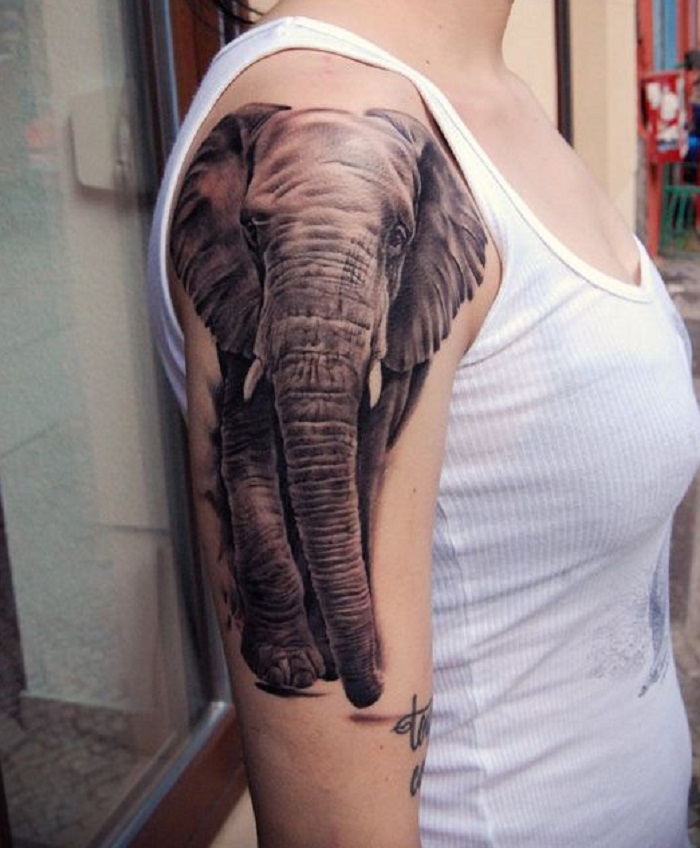 Watercolor Elephant Tattoo
Watercolor tattoos are a really cool style of tattoo. They are a form of modern art and just like modern art, they can be done badly or well. The key to getting a good watercolor tattoo is the artist, who must be skilled at doing the watercolor style.
Elephant Tattoo Meaning
An elephant tattoo is the perfect choice for anyone who wants to show off their strength, power, wisdom and freedom. These animals are known to be a symbol of good luck in many cultures around the world and people want this luck to rub off on them.
The elephant itself is a very strong animal and it can be seen as a symbol of strength, power and wisdom. It also represents freedom, which makes it a pretty cool design to have, especially if you are looking for something that stands out and has a unique meaning.
Elephant tattoos hold a variety of different meanings. In the United States, they are a symbol of good luck and prosperity, but in other cultures they represent power, honor, stability and patience. Elephant tattoos may also hold spiritual significance in some Eastern cultures as well.