40 Best Temporary Tattoos You'll Love in 2023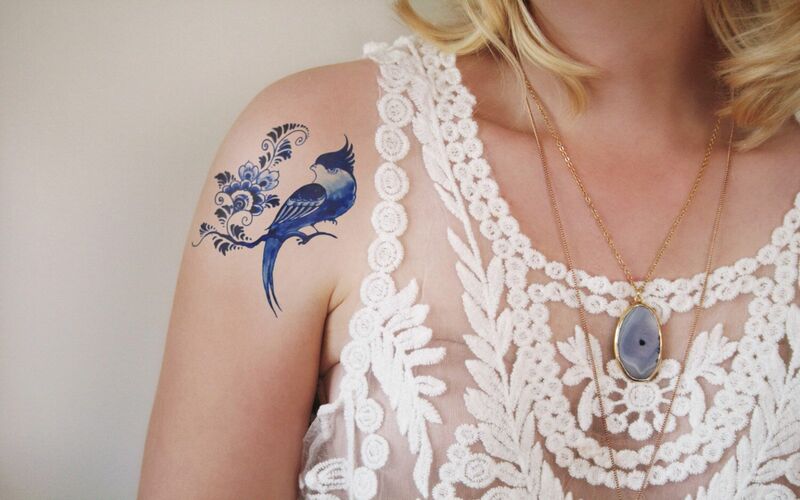 Temporary tattoos are a fun way to decorate your skin and show your personality. You can get temporary tattoos in many different designs such as flowers, hearts, butterflies and other popular images.
Temporary tattoos are made of water-based ink that is applied with a special sponge or brush. The ink is absorbed into the top layer of skin creating an effect that lasts anywhere from a few days to two weeks depending on where you put it and how often you shower or bathe.
Temporary tattoos are an excellent way to decorate your body. It is a great way to show your style and personality in a subtle way. You can get temporary tattoos on your arms, legs, neck or anywhere else on the body. Temporary tattoos come in many different designs like tribal tattoos, butterfly tattoos, flower tattoos and many more. The best part about these tattoos is that they are easy to apply as well as remove.
1. Ankle Temporary Tattoo
Ankle Temporary Tattoos are popular among women because they're easy to hide under pants or socks but still make a statement. These tattoos usually feature flowers or butterflies and can be found in just about every color imaginable. They're also great for party favors at weddings and other events because they can easily match any color scheme or theme for the party!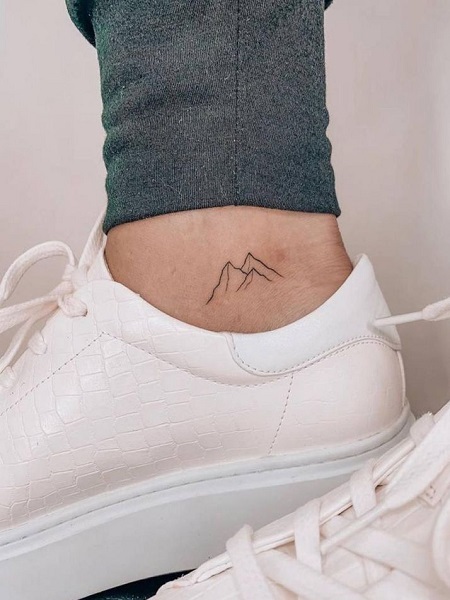 2. Compass Temporary Tattoo
Compass Temporary Tattoos are perfect for anyone who loves to travel! Whether you're going across town or across the country, these temporary tattoos allow you to keep track of where you're going and where you've been without having to carry around an actual compass with you everywhere you go!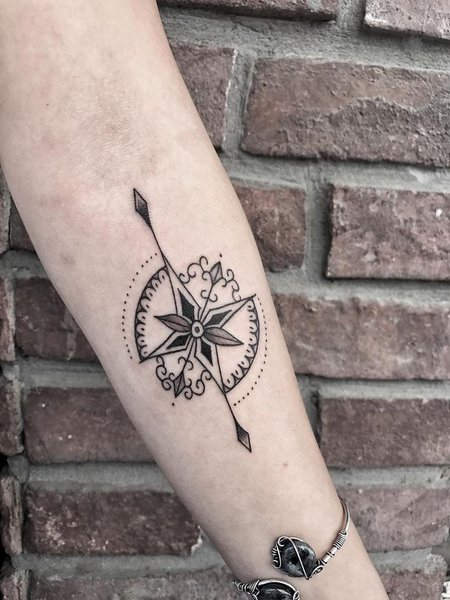 3. Dragon Temporary Tattoo
Dragon temporary tattoos are popular with kids and adults alike. The dragon is a symbol of power, strength, courage and wisdom. Dragon tattoos have been around for many centuries, with several different cultures having their own variations of the mythical creature.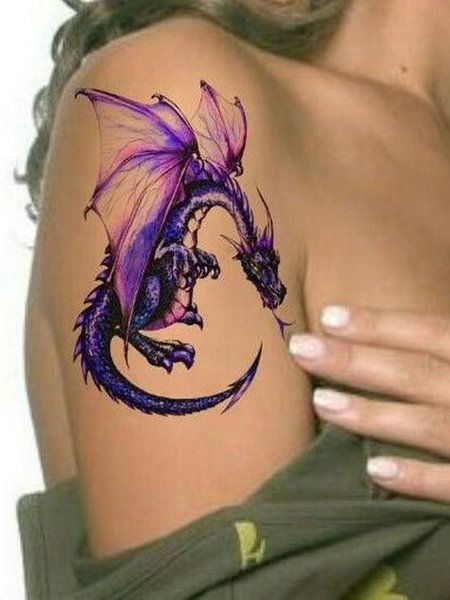 4. Elephant Temporary Tattoo
Elephants are thought to be noble and wise creatures who are also known for their loyalty. The elephant tattoo is often used as a symbol of protection and strength, as well as good luck. Elephant tattoos have been used by people from all over the world since ancient times.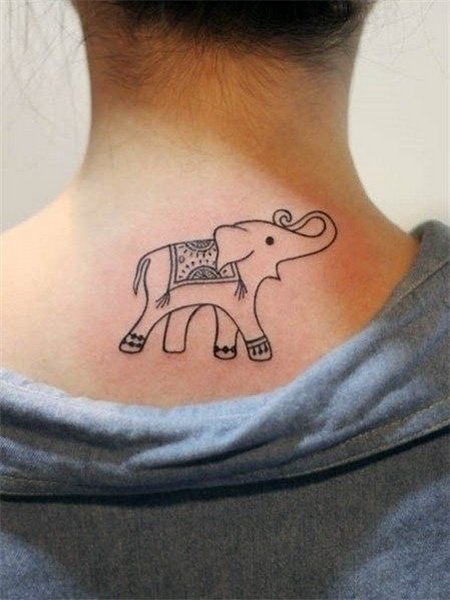 5. Flower Temporary Tattoo
Flower temporary tattoos can be used to decorate your arms, legs or any other part of the body. The designs come in several colors such as purple, green and pink. There are also many styles of flowers available including roses, daisies and tulips.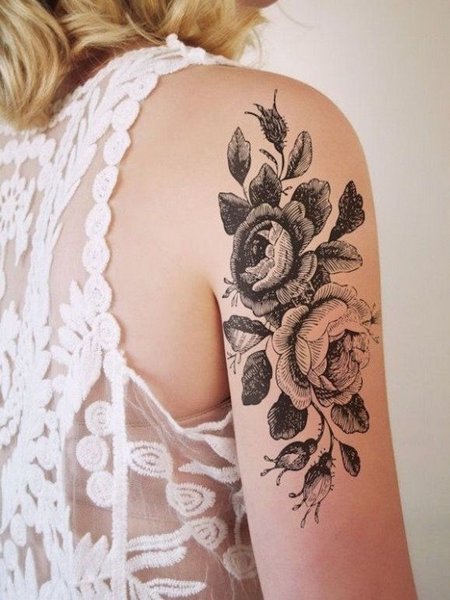 6. Geometric Temporary Tattoo
Geometric temporary tattoos can be used to create a colorful pattern on your body by placing them side by side in rows or columns. They come in many different colors including orange, red and yellow but they all have black outlines around each shape so they stand out nicely against your skin.
7. Hand Temporary Tattoo
The hand is the first place that we look when we meet someone. You might as well make an impression with a cute temporary tattoo on your hand! These tattoos are easy to apply and remove, so they're perfect for any party or event.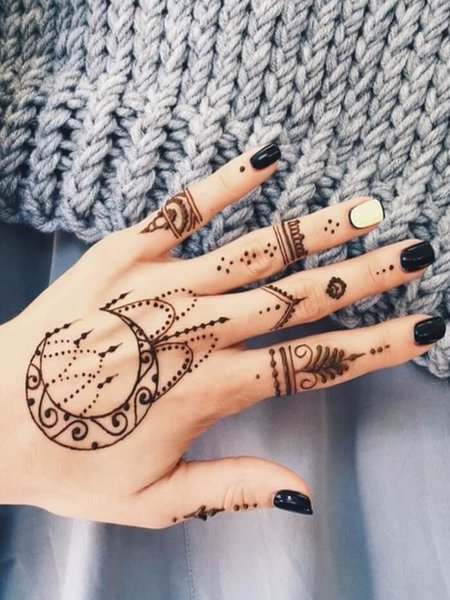 8. Heartbeat Temporary Tattoo
These temporary tattoos make a great gift for someone special or even just for yourself. They are also very popular with kids because they can be easily removed after use! Make sure you check out our other unique temporary tattoos as well!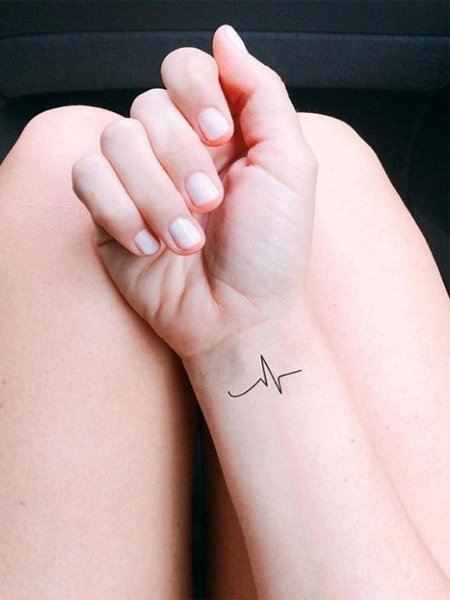 9. Infinity Temporary Tattoo
Infinity tattoos are a popular choice for girls and women, especially. These tattoos are very easy to apply and remove, and they come in many different styles. There are many different ways to display these tattoos, from the classic single tattoo design to the infinity symbol with two hearts. Most of these temporary tattoos can be stuck on skin with water, but it is always best to read the instructions before applying them.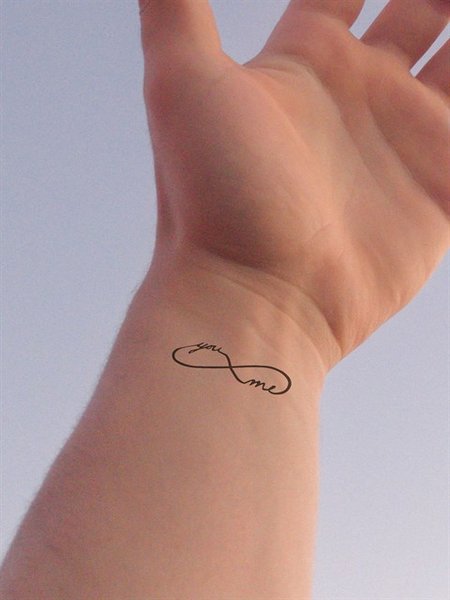 10. Leg Temporary Tattoo
Leg temporary tattoos are some of the most popular types of body art for girls and women. They are very easy to put on and take off, so you can change your look whenever you want. Some people like to wear these leg tattoos when they go dancing or out on the town, while others prefer to wear them all day long. If you have never worn leg temporary tattoos before, give them a try! You will love how much fun they are!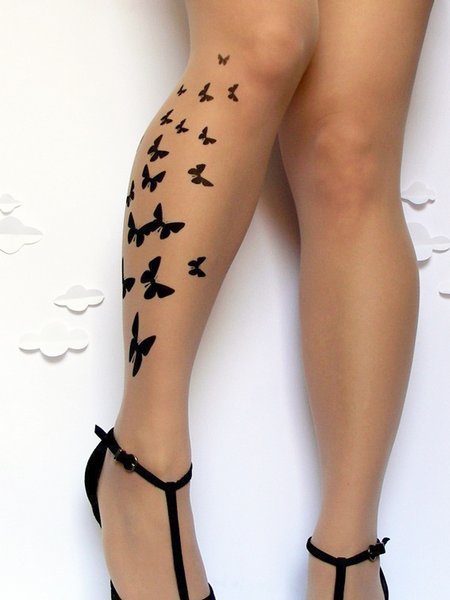 11. Moon Temporary Tattoo
These moon tattoos are a great way to add a little bit of whimsy to your look. They look especially cute on the wrist or ankle. These temporary tattoos are also waterproof, so they can be worn while swimming or in the shower.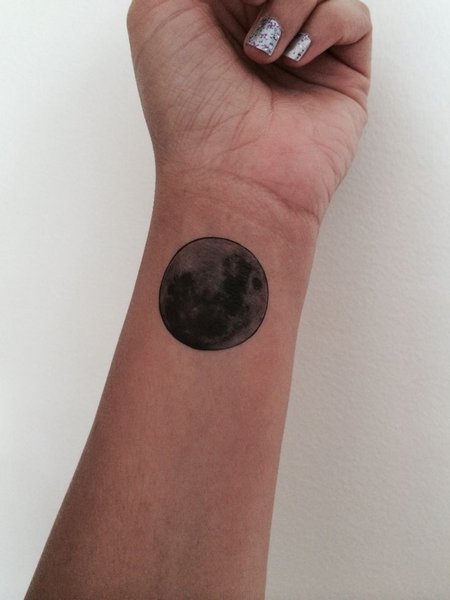 12. Mountain Temporary Tattoo
If you love being outdoors, these mountain temporary tattoos will be perfect for you! You can wear them on your arms or legs for a fun, casual look. These tattoos come in all different colors, so you can find one that matches your favorite outfit perfectly!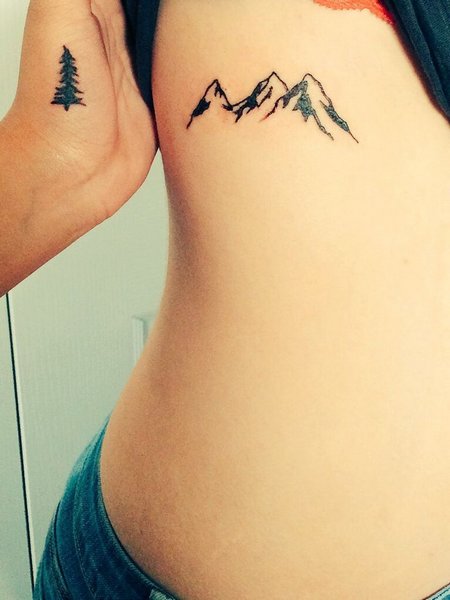 13. Owl Temporary Tattoo
Owl temporary tattoos are a great way to add some fun to your party supplies. These cute little owls are a great choice, whether you are celebrating a birthday or having an owl themed baby shower. The designs are so beautiful and detailed that they will look great on any skin tone or hair color. You can also customize the color of your owl temporary tattoo to match your party theme perfectly!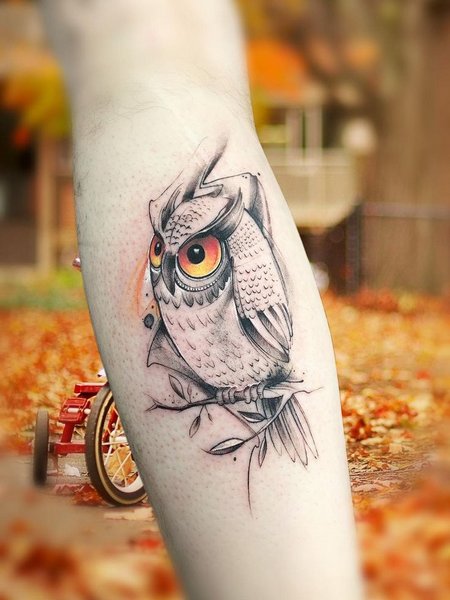 14. Palm Tree Temporary Tattoo
Palm tree temporary tattoos are always a fun option for summer parties and get togethers. If you're planning on having an island themed party, these palm tree temporary tattoos are perfect for decorating the tables and serving trays with bright colors and tropical flair. They also make great favors for guests at the end of the night!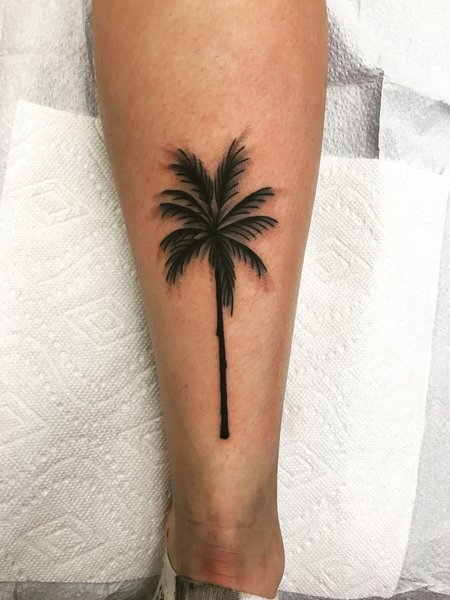 15. Rose Temporary Tattoo
These tattoos feature a beautiful red rose design with green leaves. The tattoo is ready-to-use, so you can apply it straight from the pack. The tattoo stays on for up to 7 days, depending on how well your skin holds color. It's easy to remove with soap and water or rubbing alcohol if needed.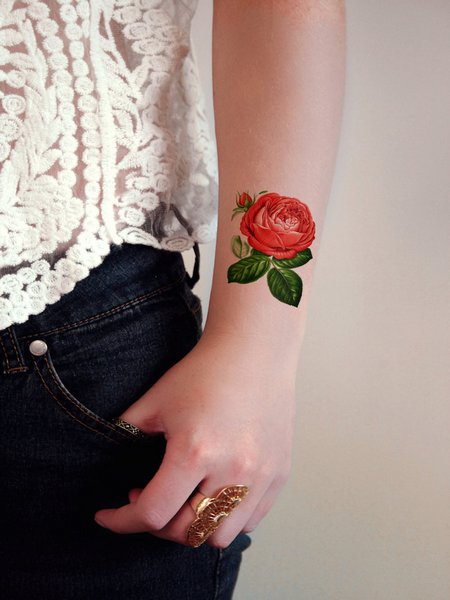 16. Scorpion Temporary Tattoo
A scorpion temporary tattoo is another popular choice for those who want something unique but still stylish enough to wear on a regular basis without being too flashy or attention-grabbing. For example, if you love wearing black clothes and accessories but still want to look stylish at work.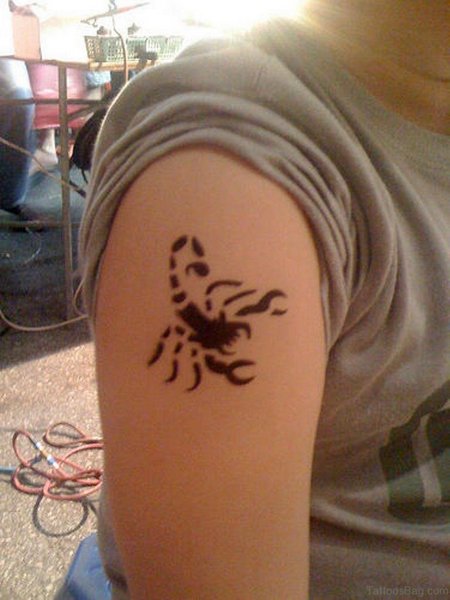 17. Shoulder Temporary Tattoo
Temporary body art has become very popular in recent years. The most popular places for temporary tattoos are the shoulder, wrist and back of the neck. These areas are great because they show off the tattoo without getting in the way of daily life and work. They also make an excellent conversation starter!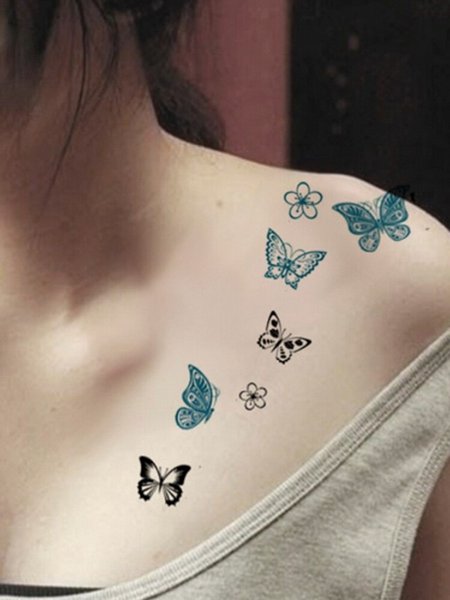 18. Simple Temporary Tattoo
If you're looking for something more simple, there are plenty of designs that can fit this description. You can choose from animals like cats and dogs, flowers, hearts and stars, all available in many colors and styles. These tattoos are usually printed on sheets that include multiple designs so that you can mix them up or use one design over and over again for multiple days in a row without getting bored with it!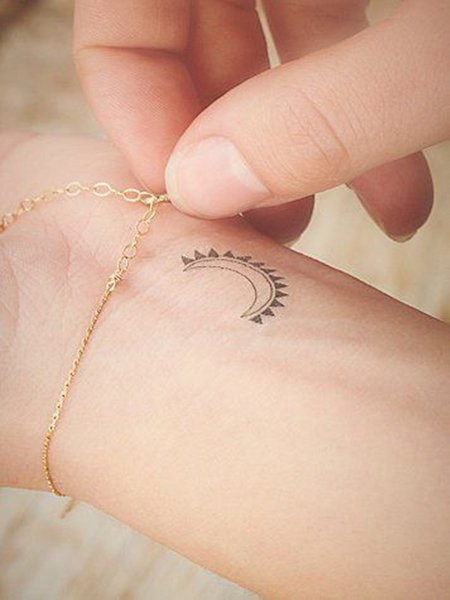 19. Skull Temporary Tattoo
Skull tattoos are great for any occasion. All of our skull temporary tattoos are high quality and easy to apply. These tattoos are perfect for Halloween, costume parties, or even just for fun! Our skull temporary tattoos come in a variety of different styles, so you're sure to find one that's perfect for you.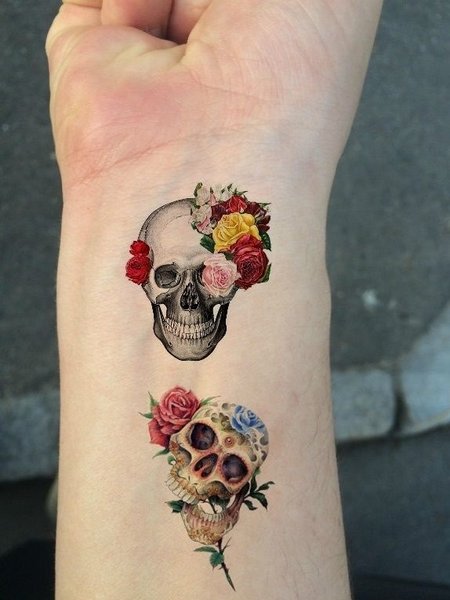 20. Spine Temporary Tattoo
Spine tattoo is a beautiful design that we have available in our collection today. This is the perfect tattoo to wear on your arm or leg! This tattoo is simple yet elegant at the same time. The spines go all the way down your back and form into a heart at the bottom. It's a unique design that many people enjoy wearing on their bodies.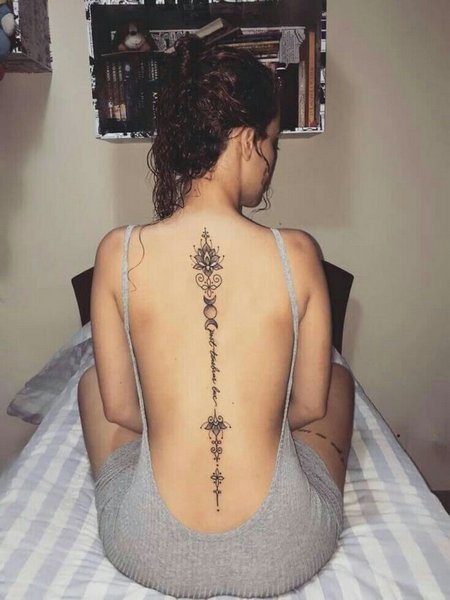 21. Star Temporary Tattoo
There is nothing like gazing at the stars in the sky. In fact, it's one of the most romantic things that people can do together. Star temporary tattoos make a great gift for couples or even friends who are planning a trip to somewhere beautiful like Hawaii. The tattoos can be placed anywhere on the body and they look great when they're paired with other designs such as flowers or hearts.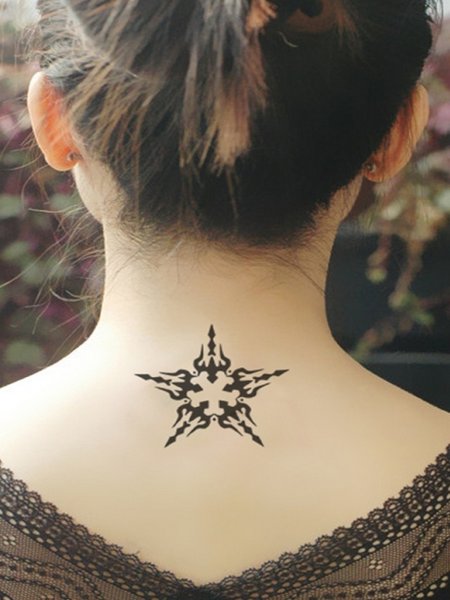 22. Sun and Moon Temporary Tattoo
If you want something more unique, why not try sun and moon temporary tattoos? These designs are perfect for those who love traveling because they can be worn anywhere in the world. The sun represents happiness whereas the moon symbolizes peace. If you have someone special in your life who loves traveling as much as you do then these tattoos would be an ideal choice for them!
23. Sun Temporary Tattoo
Sun tattoos are a fun way to show off your love of the sun and summer days. These tattoos come in a variety of colors and styles and can be applied directly onto the skin with no mess or fuss. They are easy to remove and leave no residue behind on the skin once they have been removed. Sun temporary tattoos can be worn on any part of the body where they will be easily visible, including arms, legs, feet and hands.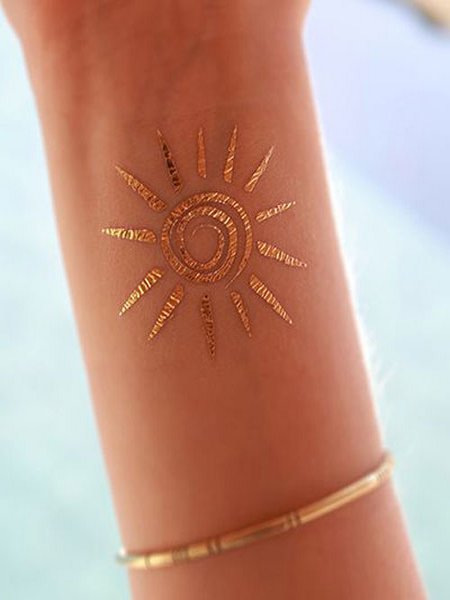 24. Sunflower Temporary Tattoo
These temporary tattoos feature bright yellow sunflowers with green stems and leaves. Many people associate these flowers with summer because they bloom during this time of year when temperatures are warm enough for them to thrive under the sun's rays. This makes them an ideal choice for anyone who wants a fun way to show off their love of summer without having to worry about having their clothes ruined by stains from real flowers or getting pollen allergies from real flower petals that might be stuck in their hair after.
25. Temporary Anchor Tattoo
Temporary Anchor Tattoos are a great way to show your love for the ocean and for nautical themed tattoos. You can wear them with pride and show everyone how much you enjoy being out on the water. These temporary tattoos are just like real tattoos, except they are made from a special ink that will not damage your skin. They will last for several days and then fade away on their own.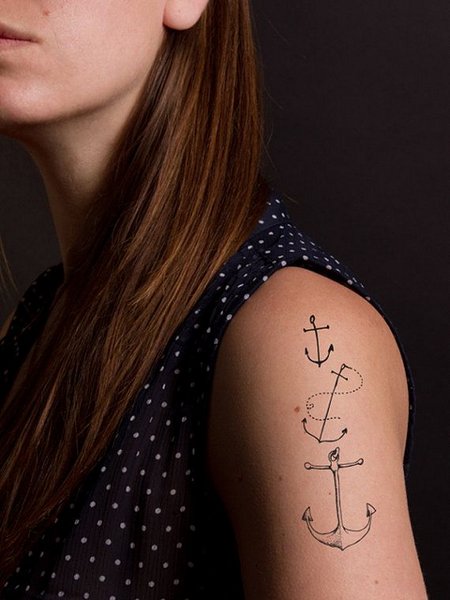 26. Temporary Bird Tattoo
These temporary bird tattoos come in a variety of colors so you can choose the color that suits your personality best. The birds look realistic enough that they will fool anyone who sees them! If you have always wanted to have a bird tattoo but were afraid of getting one because of the commitment involved, this is the perfect solution!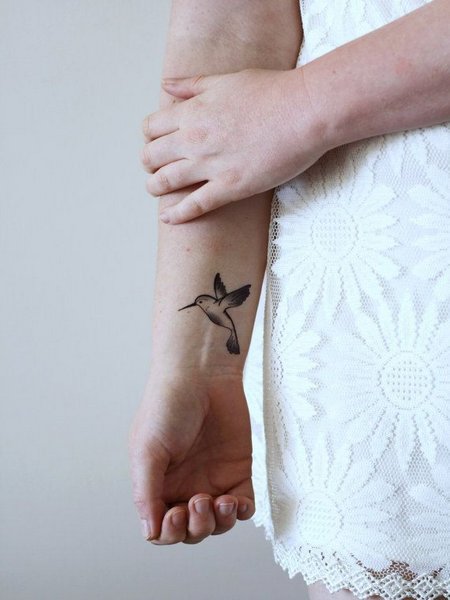 27. Temporary Butterfly Tattoo
Temporary butterfly tattoos are one of the most popular types of temporary tattoos on the market today. They are beautiful and come in a variety of colors. You can choose from butterflies that have multiple colors, such as blue and purple, or you can pick one with just one color like orange or red.
28. Temporary Cross Tattoo
Temporary cross tattoos are another popular choice for those who want a temporary tattoo but don't want something too flashy or unique. These crosses are simple and look great on any type of skin tone.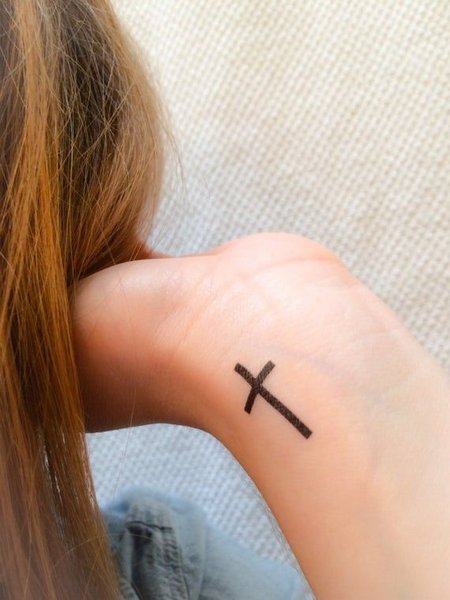 29. Temporary Dragonfly Tattoo
Dragonflies are popular tattoos because they symbolize change, rebirth and renewal. They can also represent freedom, adventure and love. A dragonfly tattoo is a popular choice for girls as it's a unique design that has many different meanings.
30. Temporary Feather Tattoo
Feathers are a popular choice for girls who want to get a tattoo but need something temporary. Feather tattoos are often used by people who want to show support for breast cancer survivors or those who have lost someone close to them. Feather tattoos can also symbolize the delicate beauty of life itself.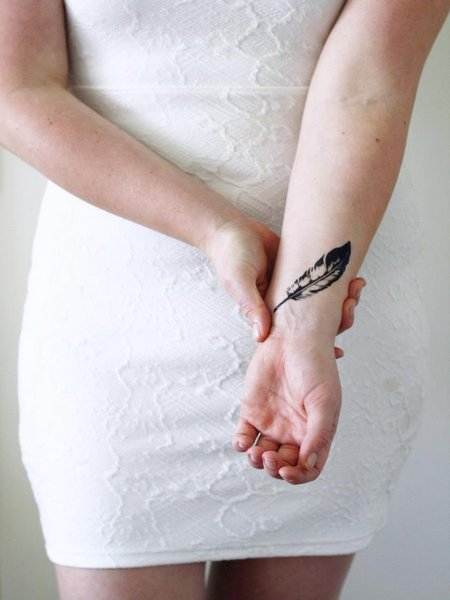 31. Temporary Finger Tattoo
These tiny temporary tattoos can be worn on your fingers or toes while you're swimming or having fun with friends and family. They're also great for parties where guests can trade them with one another to create a fun activity for kids and adults alike!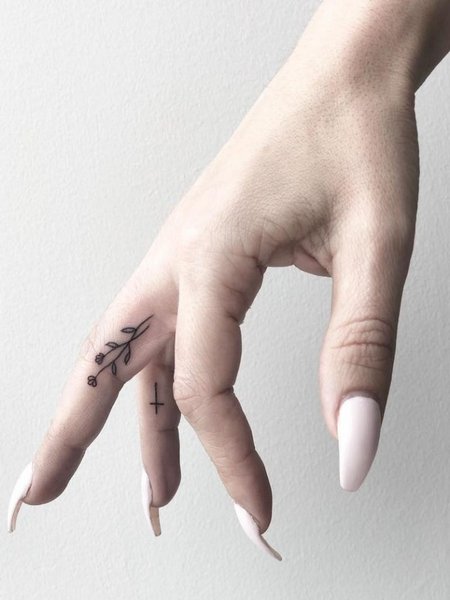 32. Temporary Line Tattoo
If you'd rather have something more simple than a full-color design, temporary line tattoos might be just what you're looking for! You can choose from many different colors and designs when selecting this type of temporary tattoo, making it easy to match whatever outfit you're wearing or the occasion at hand.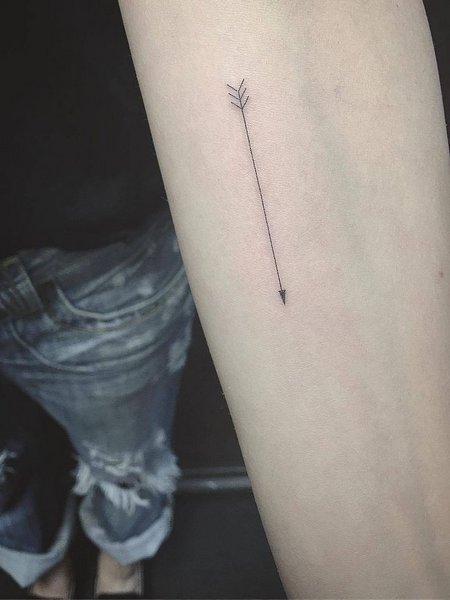 33. Temporary Lotus Tattoo
Lotus tattoos have been popular for years for their unique design and meaning. The lotus flower symbolizes purity, beauty, and enlightenment in many cultures around the world. A lotus tattoo can be done in several different styles and colors. Some people choose to get an entire sleeve of lotus flowers while others just get one or two on their arm or wrist for example. If you are looking for a unique temporary tattoo that will last up to two days, then consider getting a lotus tattoo from Tattly!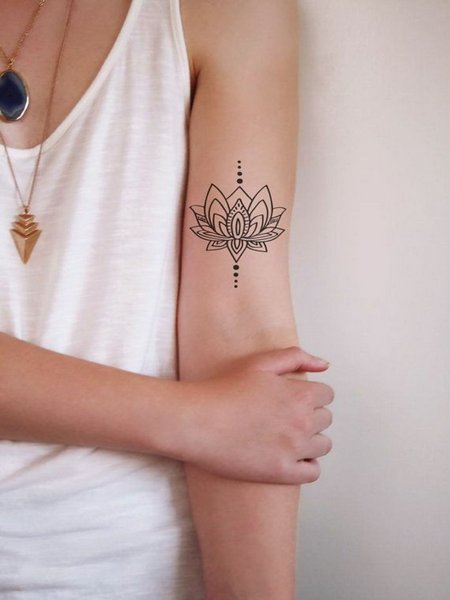 34. Temporary Mandala Tattoo
Mandala tattoos are circular designs that can be filled with geometric patterns or images that represent different aspects of life such as spirituality, love and health. Mandala tattoos can be used as an accessory or worn on their own as a temporary tattoo. The most popular mandala designs feature flowers and animals such as butterflies or birds with flowers in their wings.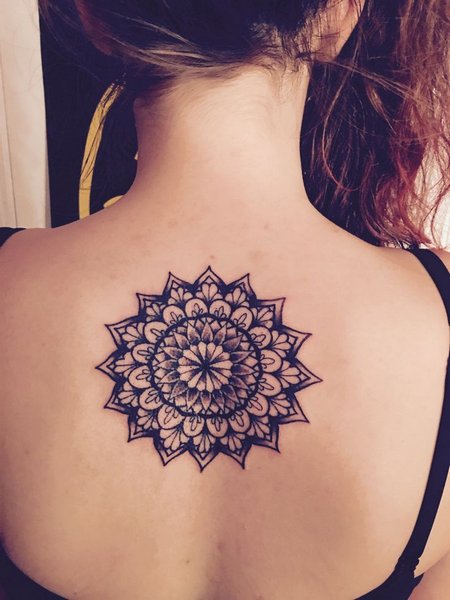 35. Temporary Snake Tattoo
Temporary Snake Tattoos are a popular choice for people who want to get tattooed but don't want to permanently mark their bodies. The most common type of temporary snake tattoos are those made with henna, the natural dye which is derived from the leaves of the henna plant, Lawsonia inermis. These tattoos last on average from one to three weeks and can be removed by washing with some mild soap and water.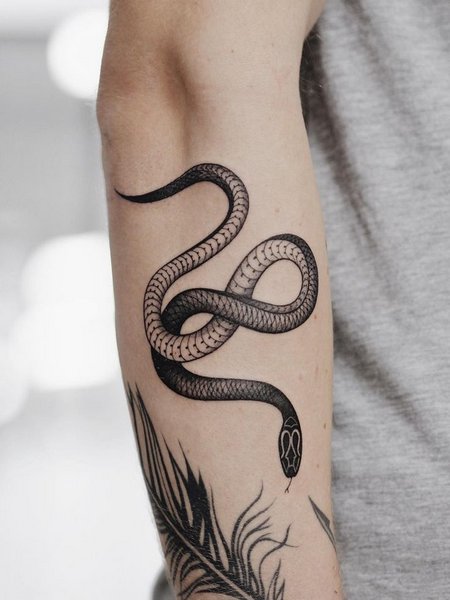 36. Temporary Tiger Tattoo
Temporary Tiger Tattoos are usually worn by children and adults who have an interest in wild animals, particularly tigers. These designs can be created using henna or other natural dyes. While they may not last as long as snake tattoos, they are still considered to be extremely popular among those who wish to wear them on their bodies without having to worry about permanency or damaging their skin in any way.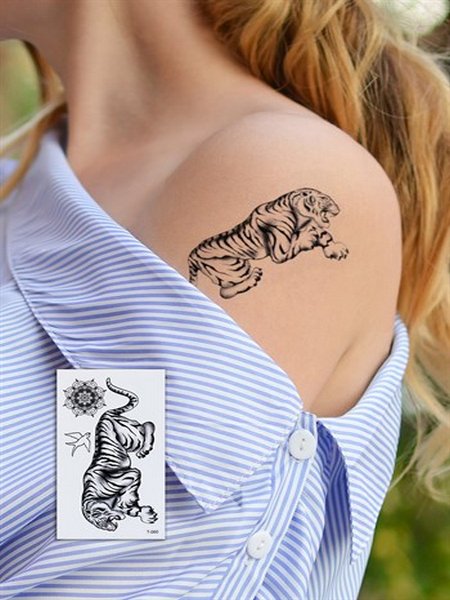 37. Temporary Wolf Tattoo
Wolf tattoos symbolize power and strength. They also represent loyalty and devotion towards family or friends. These tattoos look really good on men's arms and upper back area. The design of this tattoo is very impressive as well as attractive so that you can wear it without any hesitation or fear of getting any negative comments from others.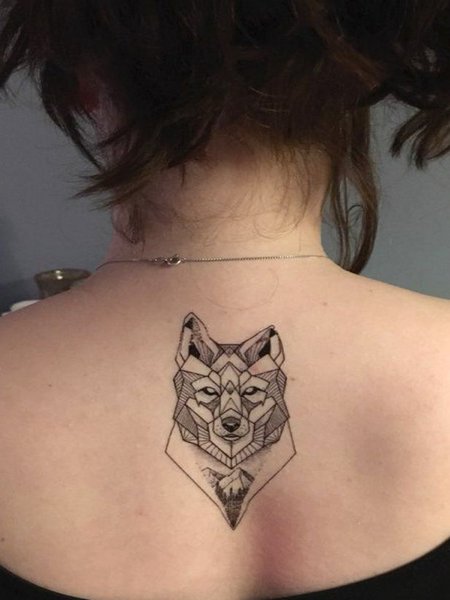 38. Temporary Wrist Tattoo
Wrist tattoos look really good on women especially if they want to show their feminine side by wearing a wrist tattoo design on their wrists. These temporary wrist tattoos are available in many different designs like hearts, flowers, stars etc., which look really cute on women's wrists.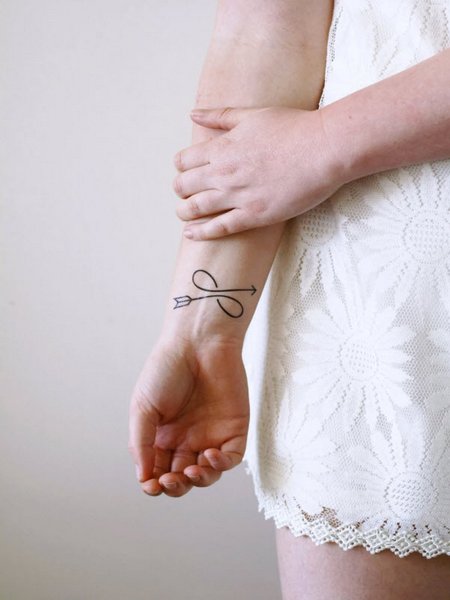 39. Thigh Temporary Tattoo
Temporary thigh tattoos are made of high-quality ink that will last for days on end. These tattoos are easy to apply and remove and come in all kinds of designs, including flowers, animals, geometric shapes and more. You can even buy an entire sheet of temporary thigh tattoos if you want multiple designs at once!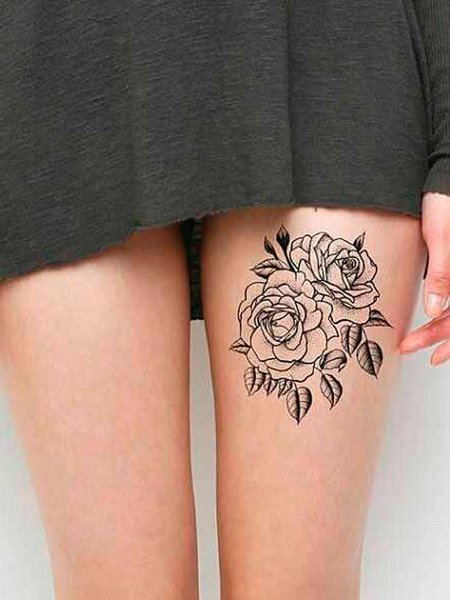 40. Wave Temporary Tattoo
If you love the ocean and want to give your legs a nautical look, wave tattoos are perfect for you! These tattoos feature waves that wrap around your leg from ankle to calf with ocean scenes like dolphins swimming in them or suns shining on the horizon. You can even get them in different colors so they match any outfit or occasion!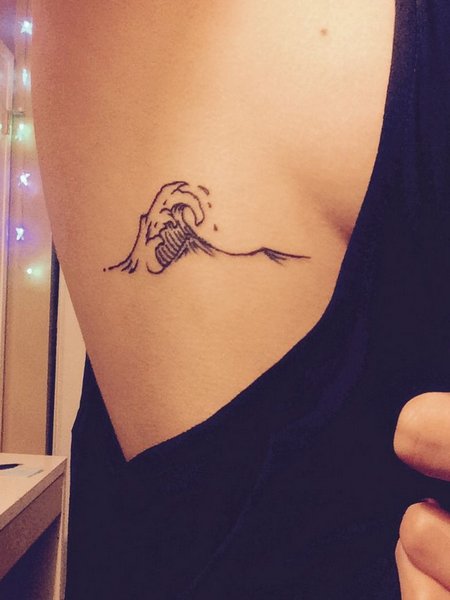 Temporary Tattoos for Men
Temporary tattoos for men come in many different styles, including tribal designs, Celtic knot work and eagle wings. The most popular tattoo design for men is the skull, which can be a scary skull or something more humorous like a grinning cartoon skull. Some men choose to have more than one design on their arm or leg at once, such as an American flag along with a bald eagle holding an American flag in its talons.
Temporary Tattoos for Women
Women's temporary tattoos are available in all sizes and designs. From butterflies and flowers to hearts and stars, you are sure to find something that fits your taste! Are also great gifts for women of all ages. They make wonderful stocking stuffers at Christmas time, or as part of a birthday gift basket!
FAQ
Are Temporary Tattoos Removable?
Like all tattoos, these designs can be removed with rubbing alcohol or other types of alcohol-based products such as hand sanitizer or rubbing alcohol gel pads. If you don't have any rubbing alcohol on hand, try using hairspray or baby oil instead!
How Long Do Temporary Tattoos Last?
The longevity of temporary tattoo will depend on the ink used in the design. Some designs last up to three days while others may fade away within minutes of application. It's best to test them out on your skin before getting ready for an event so that you know how long they'll last on your skin type.