Butterfly tattoos symbolize personal transformation, creation and rebirth. They may also represent a person's soul, a symbol of love, joy, change or luck.
Butterfly tattoos for girls and women represent beauty, freedom and personality. They are considered to be the best choice for tattoo beginners. The designs range from the simple to the complex and can be inked in any part of the body.
A butterfly tattoo design can be one of the most beautiful, creative and colorful tattoo designs out there. Butterfly tattoos combine well with tribal elements, flowers, fairies, stars, dragonflies, lettering and many other tattoo images.
Best Butterfly Tattoo Ideas in 2022
Butterfly Arm Tattoo
Butterfly arm tattoos for women are very stylish and give a unique look. It can be done in the form of a small tattoo or as a sleeve tattoo. The butterfly has always been considered a symbol of beauty and love so these tattoos can express your feminine side. It is also said that butterflies represent change and growth and this is another reason why so many women choose to get them inked on their bodies.
Butterfly Neck Tattoo
A butterfly neck tattoo is a great choice for girls who want to look sexy, but not too much. It often comes with flowers, stars or other feminine elements. A butterfly tattoo represents beauty, freedom, and change. You can also add some quotes to your butterfly tattoos to make them more meaningful.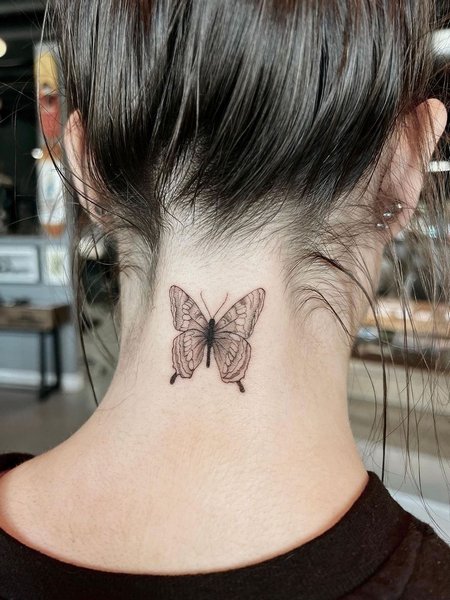 Butterfly Finger Tattoo
If you have a butterfly tattoo design in the back of your mind, why not try it on your finger? They are small, cute and adorable. These tattoos are known to be a symbol of transformation and free spirit.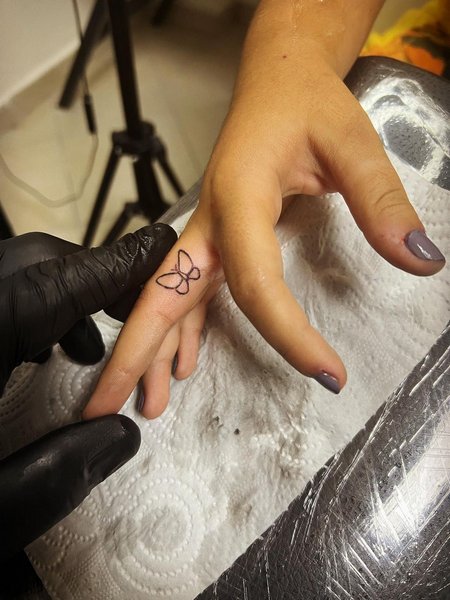 Butterfly Back Tattoo
Butterfly back tattoos are among the most popular designs for women. They come in many different styles and designs, from tribal to Celtic and beyond. They can be small or large, and they can be placed anywhere on the body.
Butterfly Leg Tattoo
Butterfly leg tattoos are a great way to show off your ink. These tattoos allow you to let people know how much you love butterflies while also providing you with something that is easy to hide if need be. So if you're looking for a new tattoo but aren't sure what to get or where to put it, this article will help you out.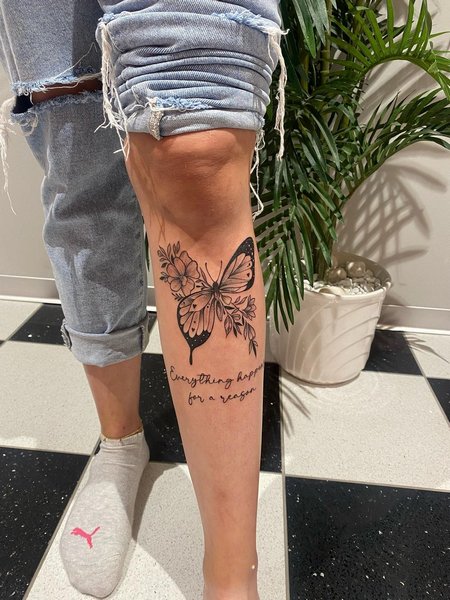 Butterfly Sleeve Tattoo
Butterfly sleeve tattoos are not only popular among women but also among men. The butterfly sleeve tattoo is applied over the entire arm and can be inked on either the left or right arm. Butterfly tattoos look beautiful on any part of the body, but they are usually done on upper parts of the body, especially on shoulders, thighs, and lower back.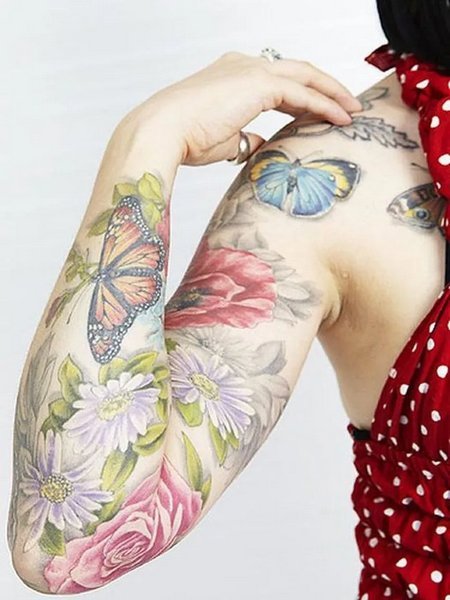 Butterfly Thigh Tattoo
Butterfly thigh tattoos are a great way to show off your ink if you're wearing short shorts or a short skirt. The thigh is a large canvas so you can be as creative as you want with your tattoo.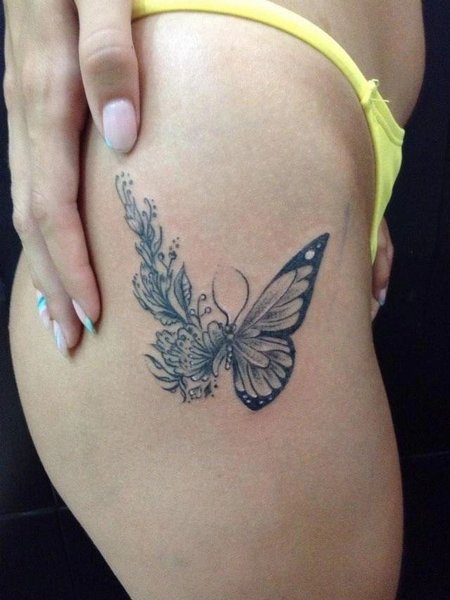 Butterfly Ankle Tattoo
Ankle tattoos are some of the best choices for women who want to have a tattoo, but do not want it to be too glaring or obvious. They are also very feminine, which is why a lot of women like them. In addition, ankle tattoos are very versatile and can take on any design or style that you wish. One of the best themes for female ankle tattoos is the butterfly ankle tattoo.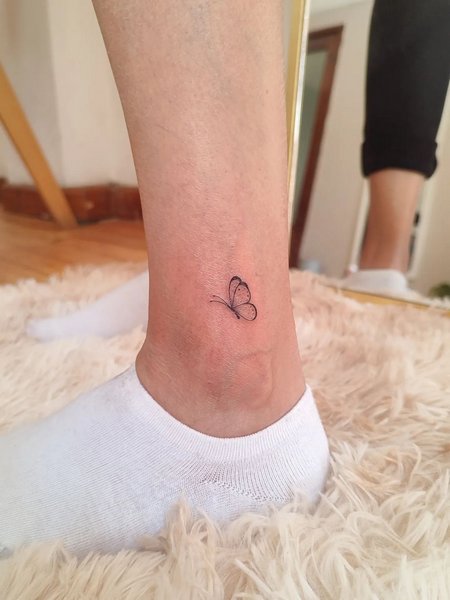 Butterfly Foot Tattoo
Butterfly foot tattoos are some of the most popular designs on the market, and it's easy to see why. They can be colorful, cute, and even sexy. They're also a prime choice for anyone wanting their first tattoo.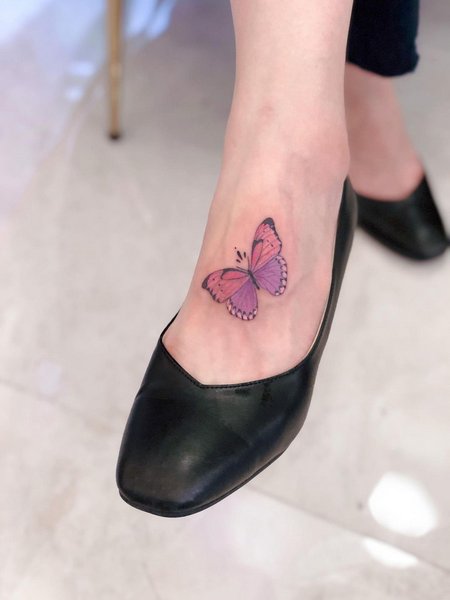 Butterfly Monarch Tattoo
The two main types of Monarch Butterfly Tattoos include the Monarch Butterfly Tattoo and the Butterfly Monarch Tatoo. The Monarch Butterfly Tattoo is often associated with death, while the Butterfly Monarch Tatoo is usually associated with love, beauty or power.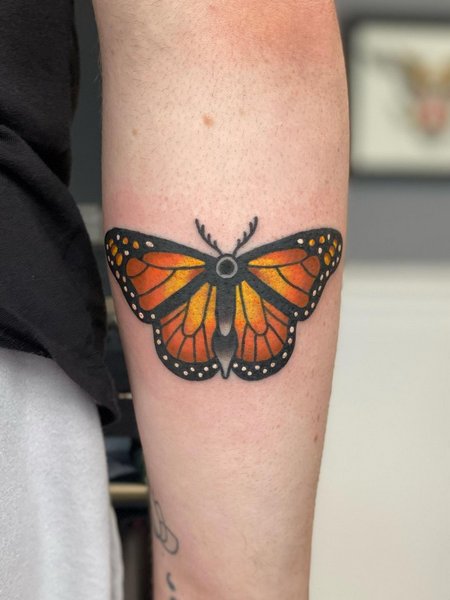 Butterfly Chest Tattoo
Butterfly chest tattoos are usually chosen because they are a highly visible area that allows the person wearing them to display them when they want to, but to hide them as well when necessary. Many times these tattoos cover most or all of the chest.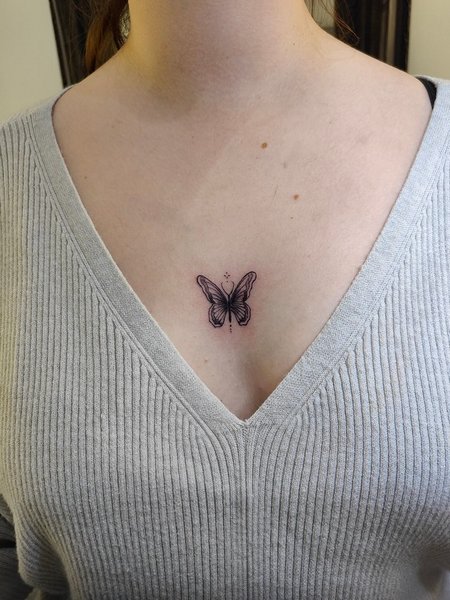 Butterfly Spine Tattoo
Spine tattoos are a trend that has been going on for the longest time. The spine is a very sensitive part of the body, but this doesn't stop some people from getting one. Spine tattoos are usually very painful, but it doesn't stop people who want to get inked.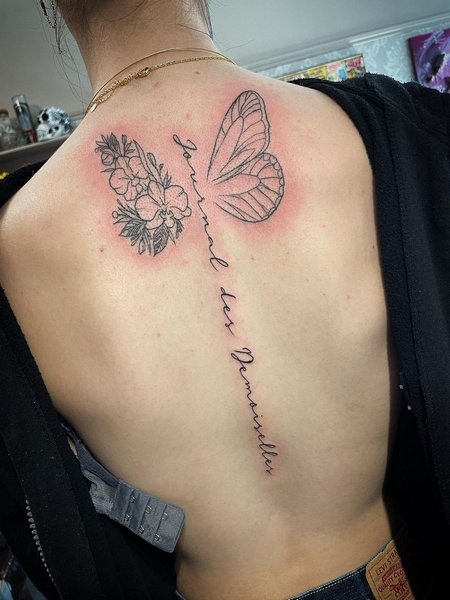 Butterfly Belly Tattoo
Butterfly belly tattoos are a favorite among women who want to celebrate the life they gave birth to. Whether you've had one child or ten, your belly tattoo is a reminder of the miracle of birth and the gift of love you shared with your child. Even if your children are adults, you can still share a bond with them through your butterfly tattoo design.
Butterfly Shoulder Tattoo
Shoulder butterfly tattoos are usually more beautiful than small butterfly tattoo designs and they are very easy to cover up if needed.
Butterfly Stomach Tattoo
Butterflies are a popular choice for stomach tattoos because of the flat canvas and ample space for creativity. But getting a stomach tattoo is not for the faint of heart. Stomach tattoos, especially those that cover your entire belly, require a lot of pain tolerance and can be difficult.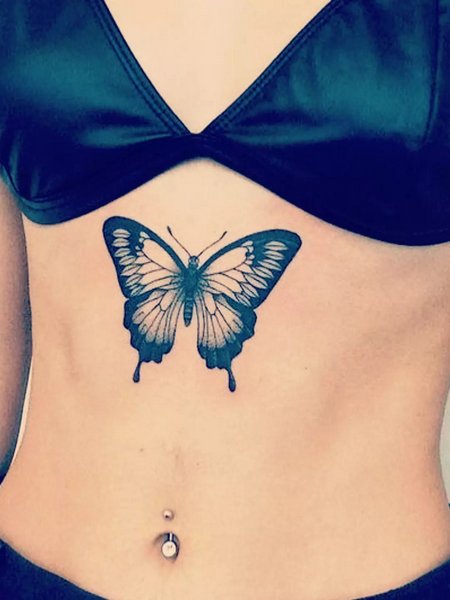 Butterfly Collarbone Tattoo
One thing that makes butterfly collarbone tattoos stand out so much is their placement on the body. The collarbone is a very delicate area and has its own unique beauty. It's also one of the reasons why so many women choose to get tattoos in this area.
Butterfly Hand Tattoo
Butterfly hand tattoos are a cute and feminine way to show off your body art. You can get them anywhere on your arm, or mix and match with other designs like stars and flowers to create a unique pattern.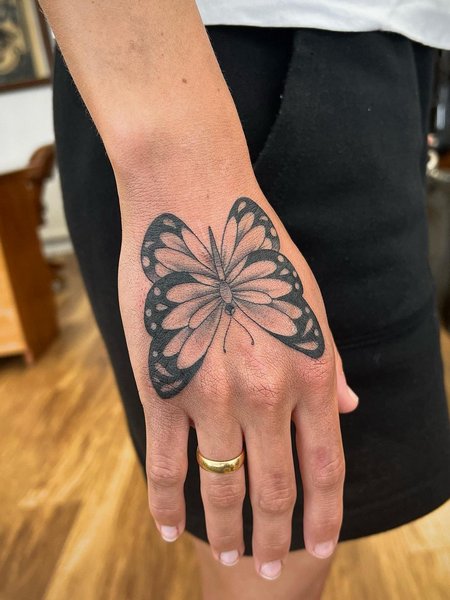 Butterfly 3D Tattoo
Butterfly Wrist Tattoo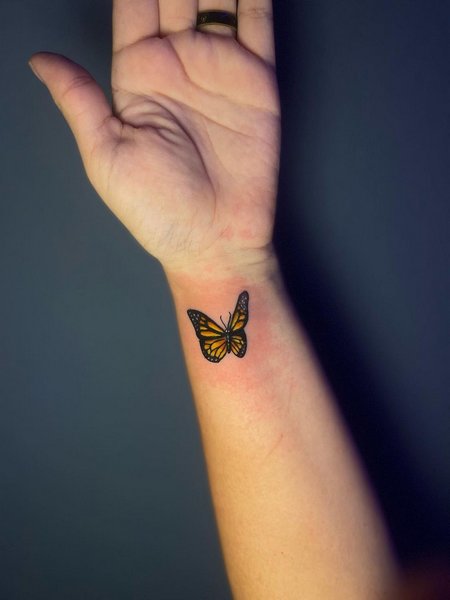 Small Butterfly Tattoo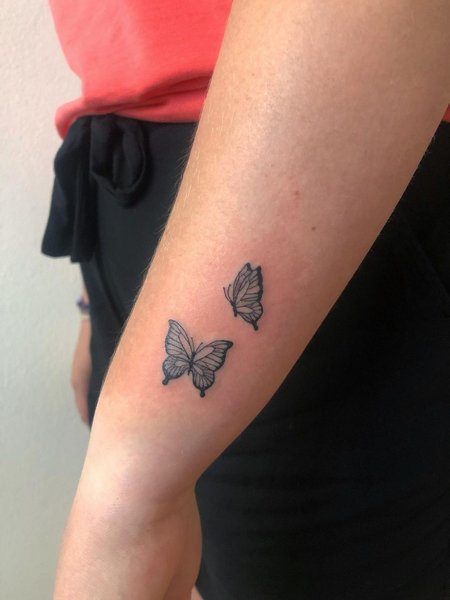 Butterfly Forearm Tattoo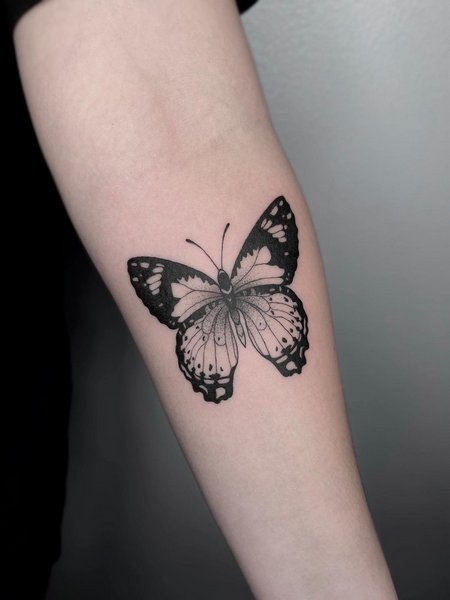 Butterfly Rib Tattoo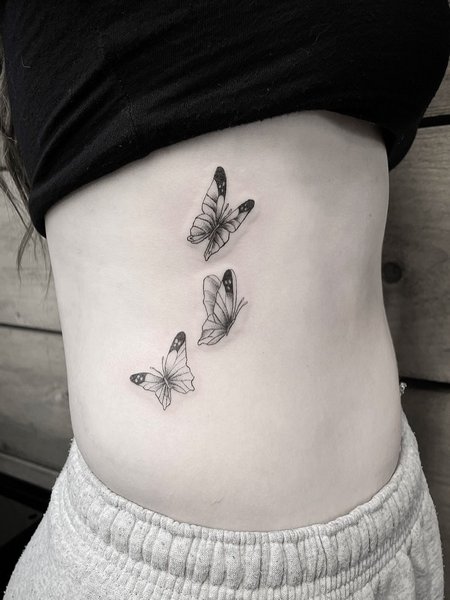 Butterfly Geometric Tattoo
Butterfly Watercolor Tattoo
The watercolor technique is used in butterfly watercolor tattoos because it allows for the colors to blend together easily. This gives the tattoo an artistic look that most people like. The style is soft and delicate, and it works well with the image of a butterfly, which is often seen as a symbol of femininity.