Tattoos
25 Best Star Tattoo Designs in 2022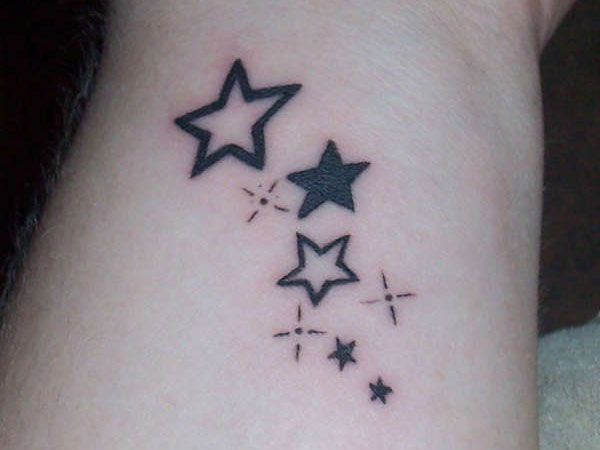 Star Tattoos are a great way to express yourself and add beauty to your body. Everyone wants something different from their tattoos, but not everyone knows how to go about getting that perfect tattoo. The best way to go about it is to consider what you want from your tattoo and then do some research on the internet.
Stars Tattoos is a great place to start researching tattoos because they have been around for years and there are hundreds of designs available for you to look at. Just like anything else, there are certain tattoos that are more popular than others so you need to make sure you are not getting the same tattoo as everyone else.
Star tattoos are also very popular to get as part of a larger design that includes other symbols and elements. Often times people will get a star tattoo along with their loved one's name or initials.
People who have star tattoos often wear them as a symbol of good luck, guidance, hope and positivity. Regardless of the reason you want to get your star tattoo, we've put together some of our favorite examples for you to look through.
Best Star Tattoo Designs
Small Star Tattoo
Small tattoos are a great choice for those who have never gotten inked before, or if you want a more subtle piece! They're also great to add on to larger pieces as filler, as well as cover-ups.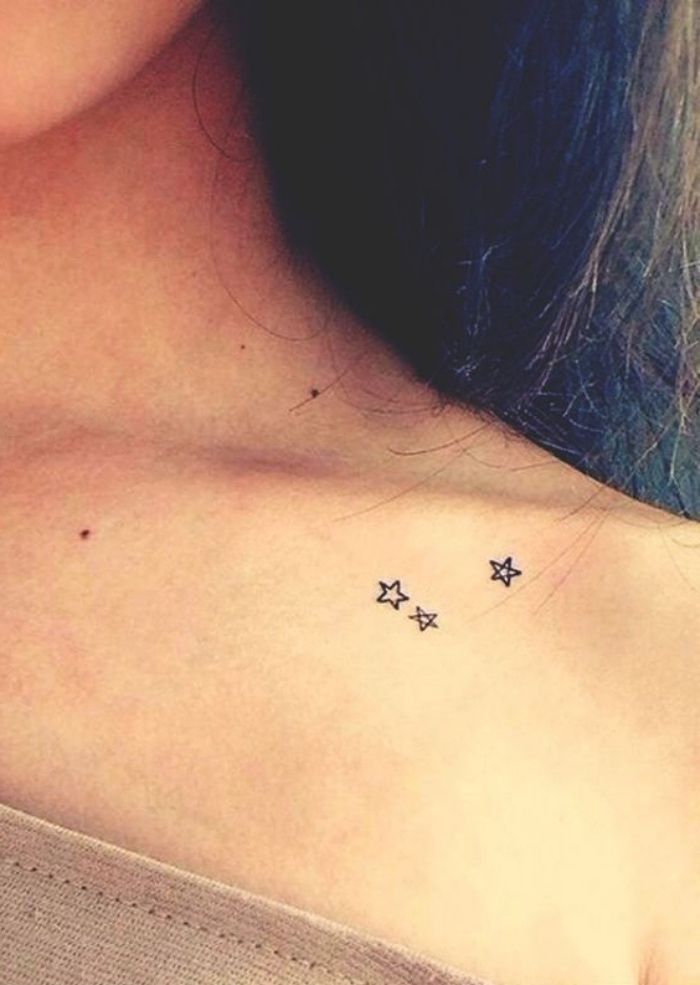 Moon and Stars Tattoo
Moon and stars tattoos are among the most versatile tattoo designs in the world. The beauty of these celestial bodies, whether alone or in combination, is legendary.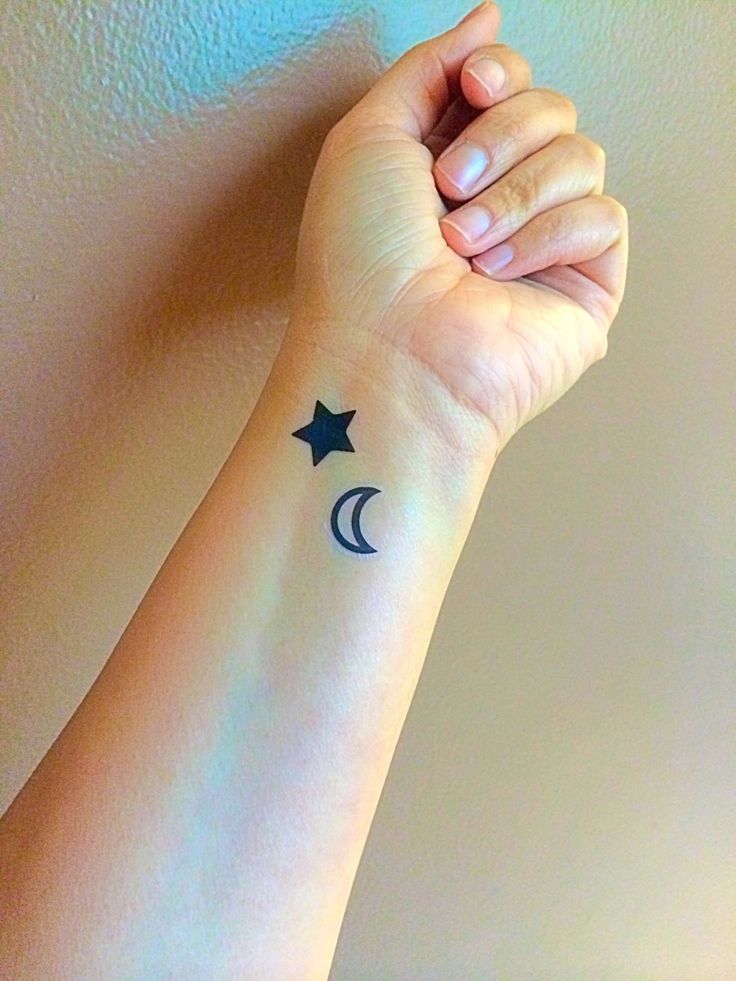 Heart and Star Tattoo
Heart tattoos can be designed in a variety of different ways. They can be designed with other tattoo symbols, such as cupids, flowers, and arrows. In addition, hearts can be designed in various sizes, from small to large.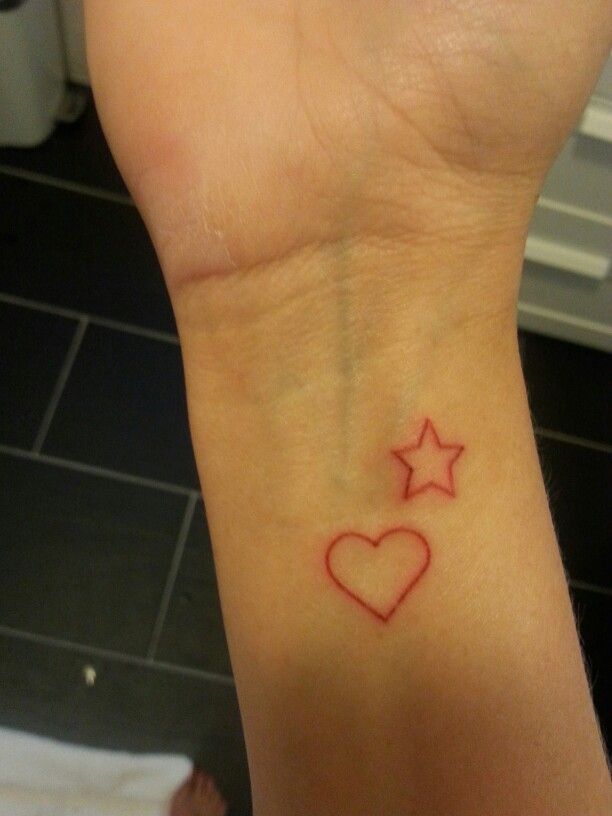 Star Thigh Tattoo
Thigh tattoos are a popular tattoo choice for women. They are versatile and can be placed in various parts of the thigh, which opens up numerous possibilities for the wearer.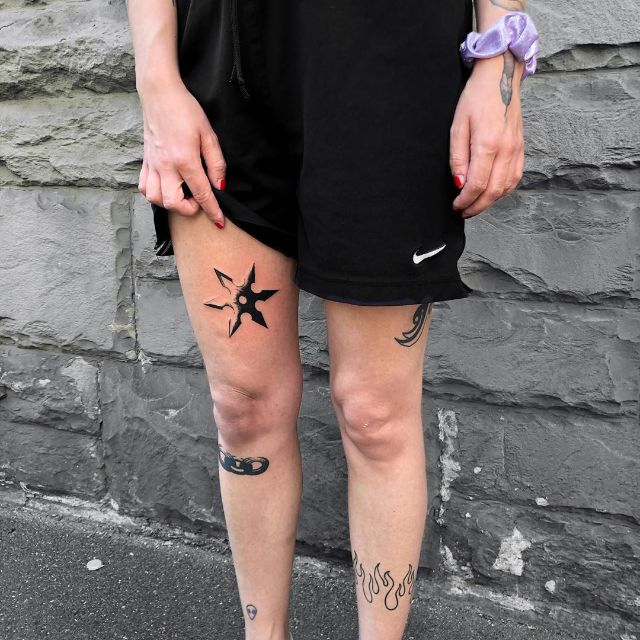 Tribal Star Tattoo
Tribal tattoos usually require a lot of space on the body and are a great option for men who want to get a big tattoo or simply want to fill up an entire arm with some design. For example, if you want an all-around tattoo with an abstract design on your arm, you can opt for a tribal sleeve tattoo.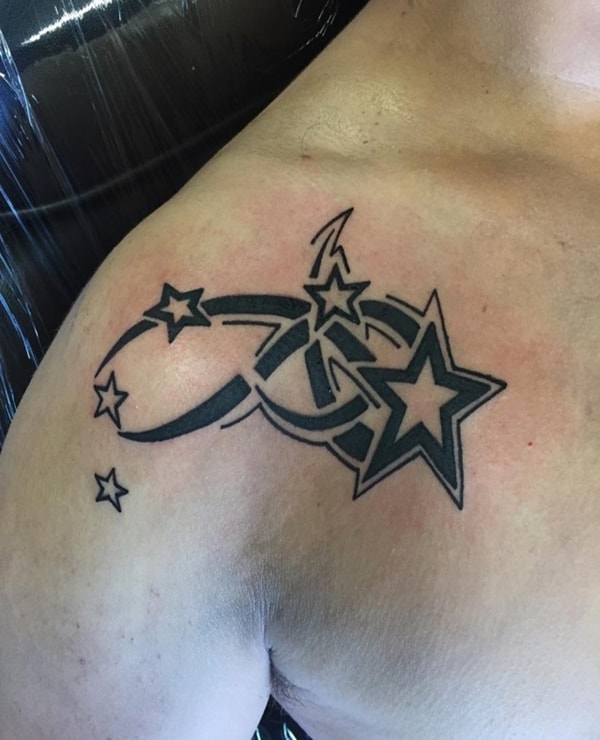 Butterfly and Star Tattoo
Butterfly tattoos can represent love and marriage, or can be used to honor the memory of someone passed away. The rich symbolism surrounding butterflies makes them a popular choice for all kinds of tattoo designs.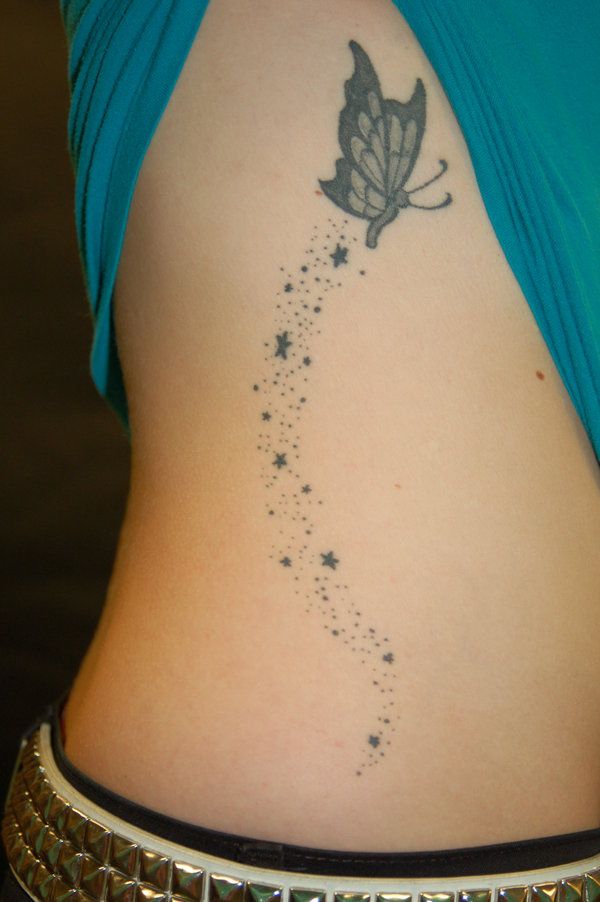 Sun and Star Tattoo
Sun tattoos are hugely popular and that popularity is not going to wane anytime soon. The sun has been a religious symbol in many cultures, and a lot of people get a tattoo of the sun to remind themselves that every new day is a new beginning.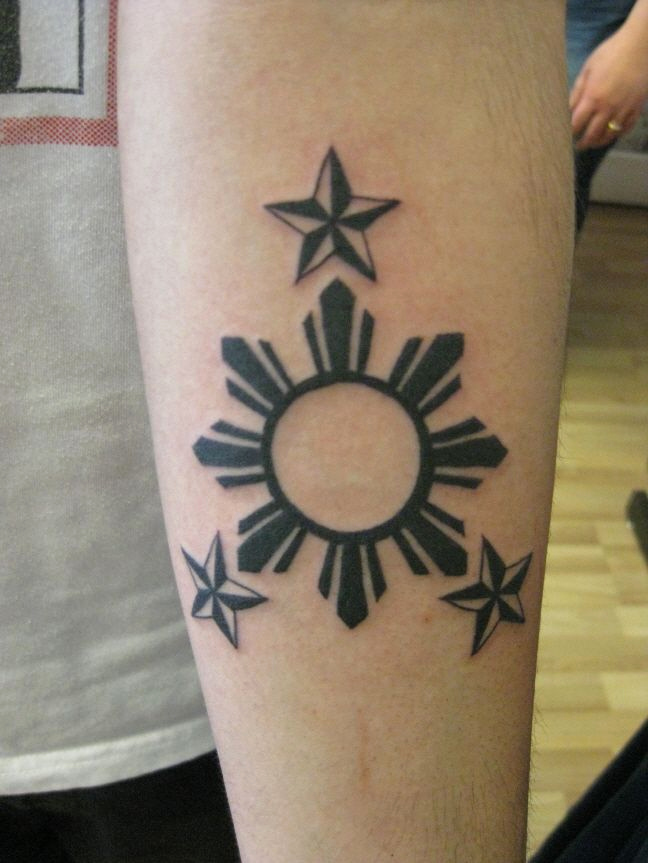 Clouds and Stars Tattoo
Cloud tattoos are also a symbol of spirituality and divinity. Clouds can be seen as a gateway to heaven, and that is why people choose this cloud tattoo meaning.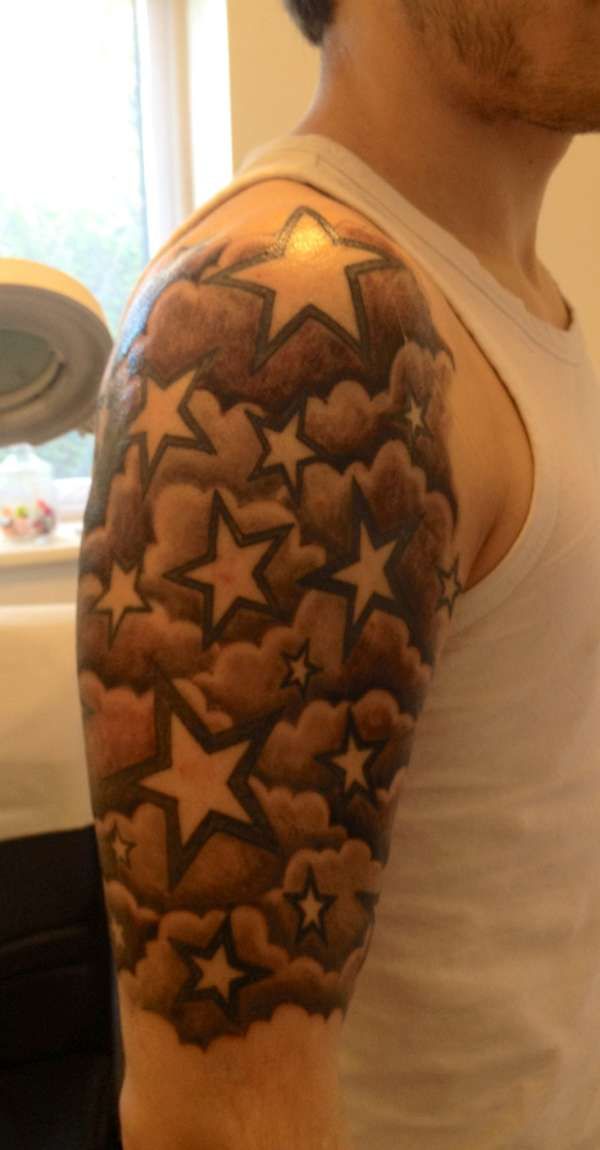 North Star Tattoo
A North Star tattoo is a great idea for someone who wants to symbolize direction. The North Star has been guiding lost sailors for years, and the same can be true for you if you look at what your North Star could mean to you.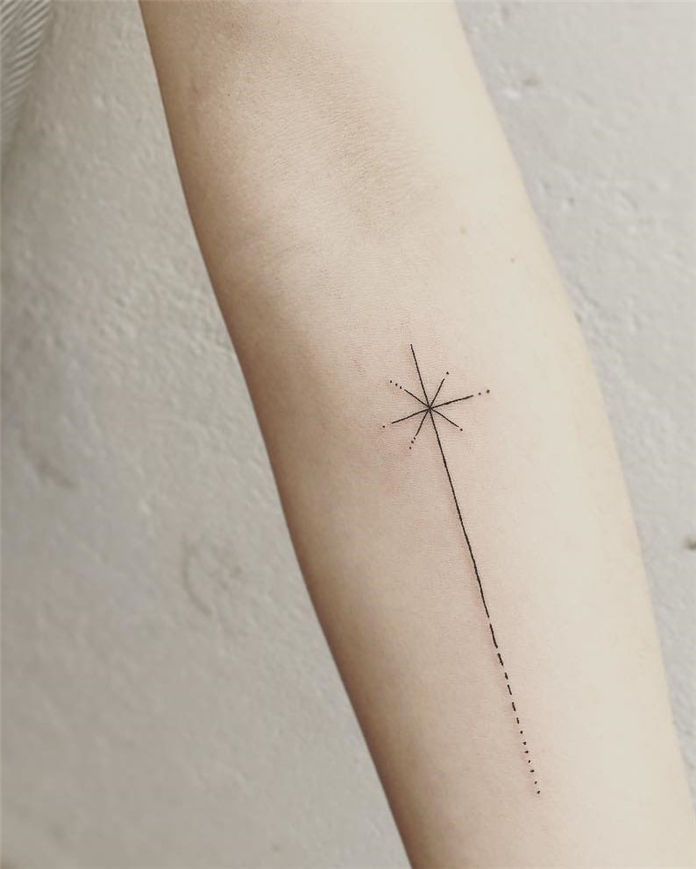 Southern Star Tattoo
Southern Star Tattoo is one of the best tattoo ideas for all the tattoo lovers. This beautiful southern star tattoo is looking very beautiful and attracts all the tattoo lovers.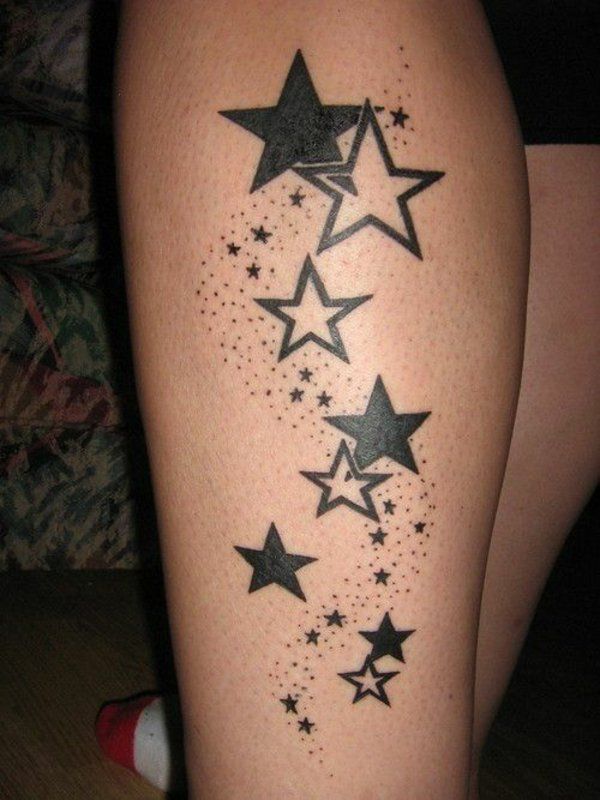 Death Star Tattoo
Star tattoos are very popular nowadays, both among men and women. The star tattoo design is usually done in black ink and it represents the beauty of nature. It comes in many sizes and shapes, so you can be sure that you will find a star tattoo design that fits your personality and style.
Star of Life Tattoo
So, you are interested in a Star of Life tattoo. Great idea! The Star of Life is an instantly recognizable symbol that represents the medical profession. It is a six-pointed star that contains a snake and staff inside of it. The snake and staff are an ancient Greek symbol for medicine.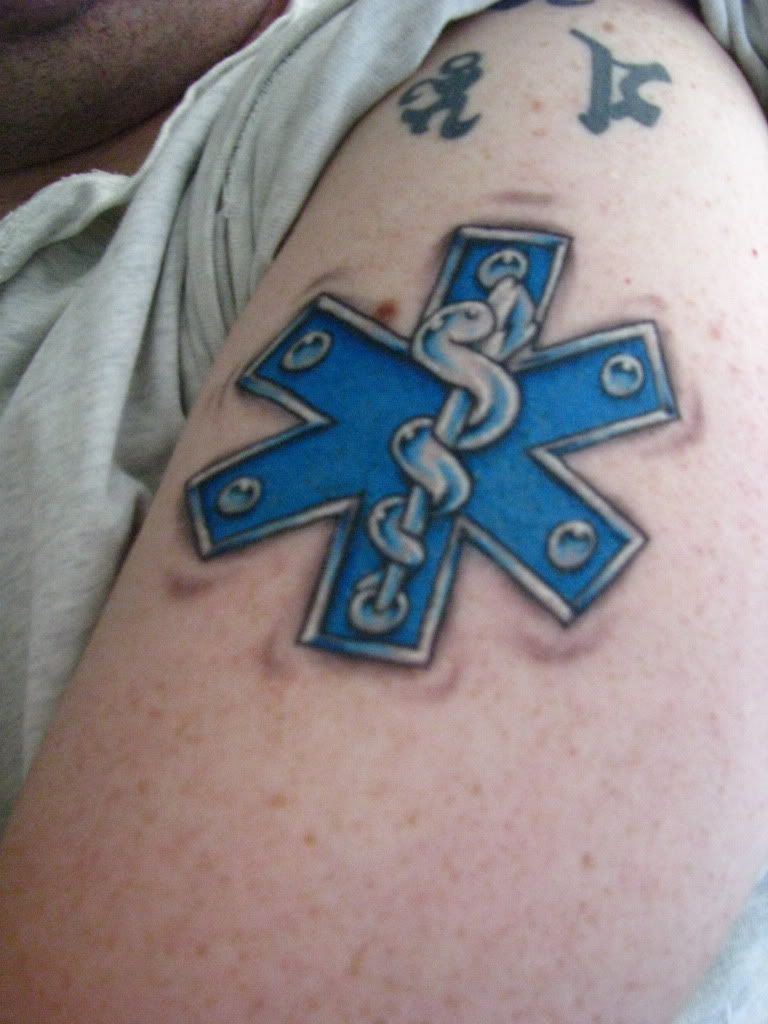 Star Tattoo Behind the Ear
A behind the ear tattoo is a popular area for body art. It's easily hidden when you need to and it can be shown off as well.
Star Tattoo on the Hand
Hand tattoos can be quite the tattoo to show off. Not only do they make a statement, but they are also one of the most visible areas on your body, which means that you can make a statement with them.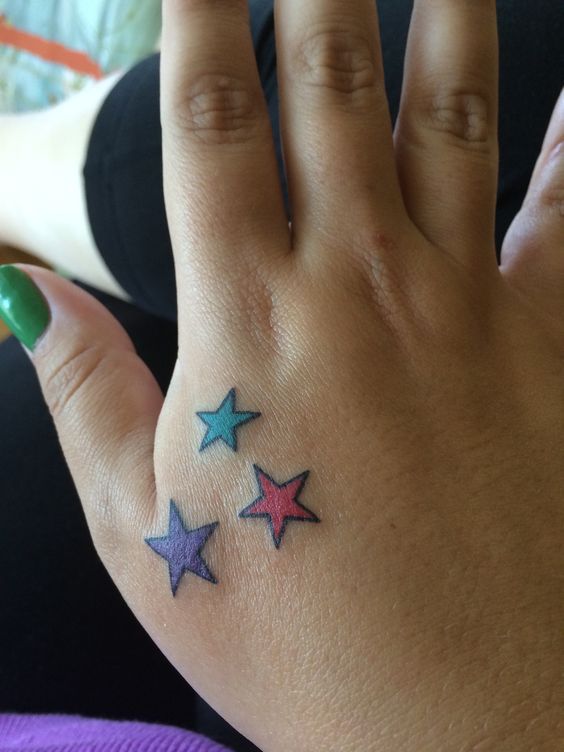 Star Tattoo on the Shoulder
Shoulder tattoos are as popular as any other girl tattoo. The most popular tattoos among the females are the flower tattoos and butterfly tattoos. These are the symbols of love and free spirit. They also carry deep symbolic meaning and can be combined with other designs such as mandala, dreamcatcher, heart, stars, cross and feather.
Star Tattoo on the Wrist
Wrist tattoos are a great way to make your body art truly unique. Whether you are inking for the first time, or you want to add to your current collection of arm tattoos, the wrist is a superb place for a small tattoo design.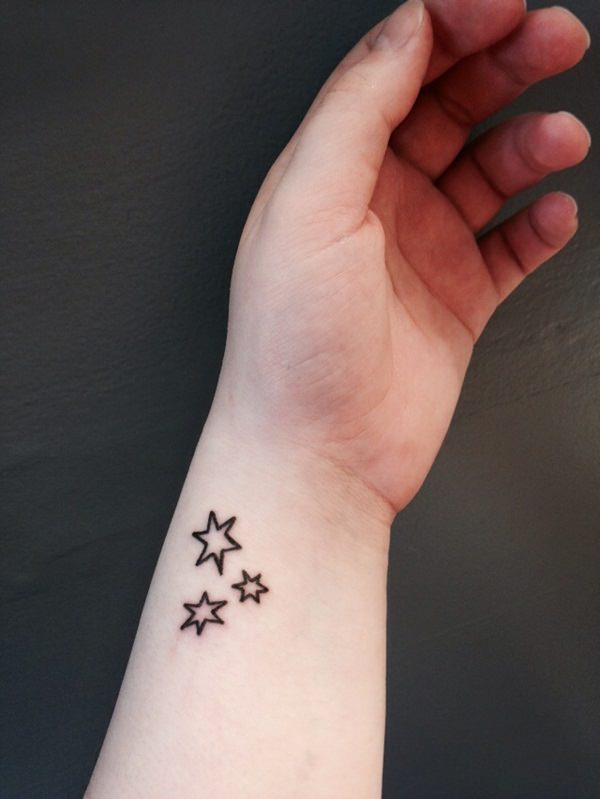 Star Elbow Tattoo
Elbow tattoos are a great place to get inked. Not only are they easy to cover up, but the skin is usually less sensitive than other areas of the body.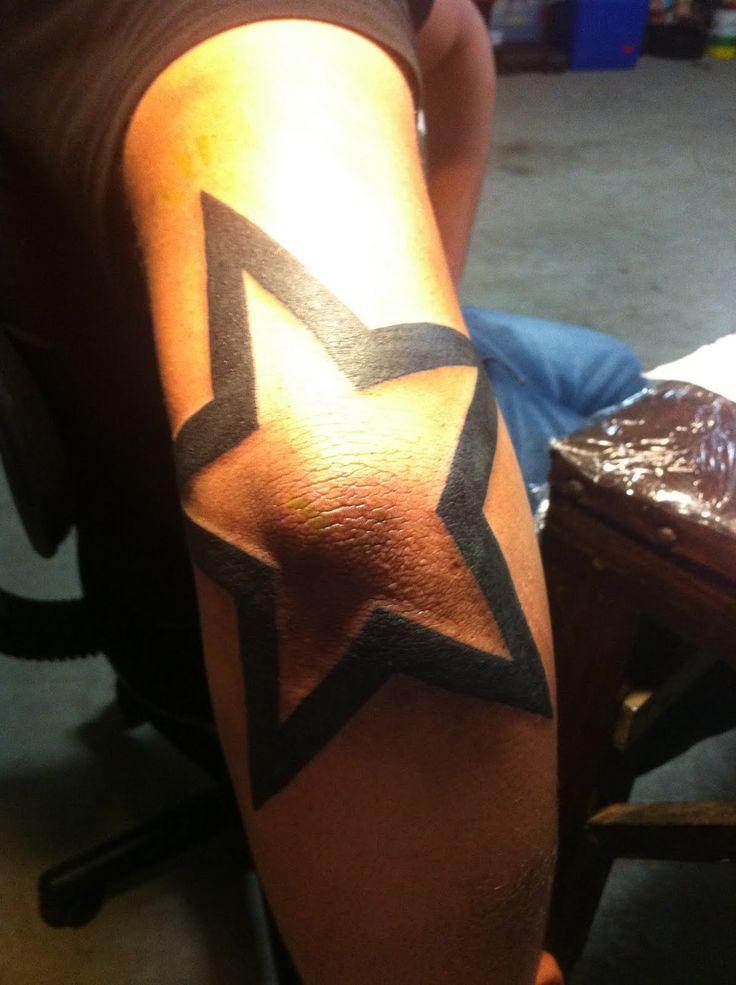 Star Finger Tattoo
Finger tattoos are a way to express yourself. There's no need to go big with your finger tattoo, a simple phrase, name or quote will be sure to have the most impact. Tattoos on fingers are very popular because they are small but meaningful.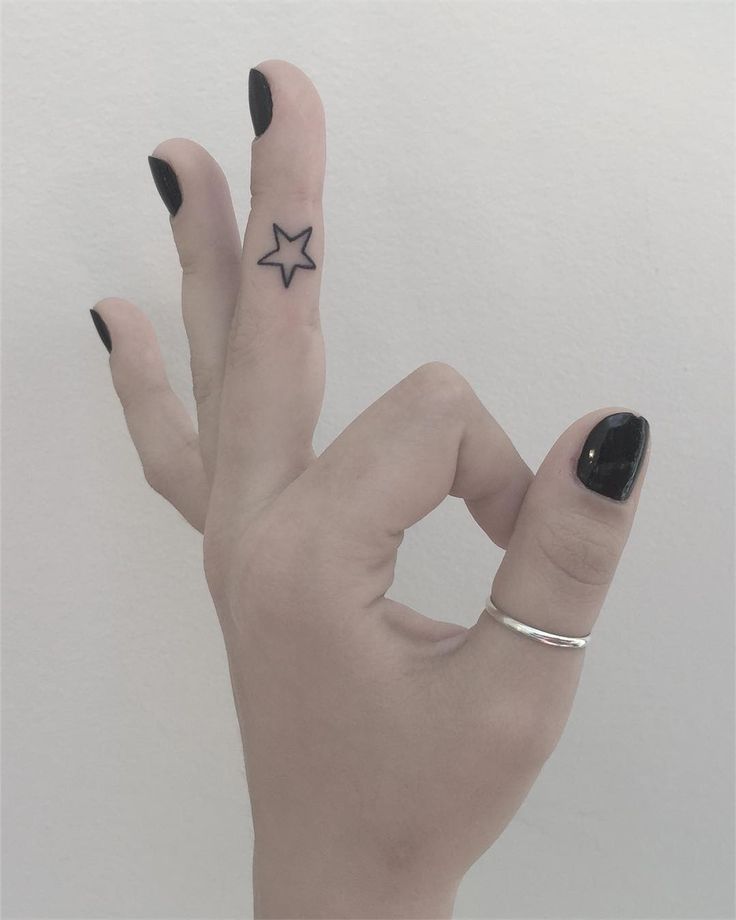 Star Back Tattoo
Back tattoos can be both beautiful and frightening. It is a large area, so you have plenty of room to work on the design. However, it takes a lot of focus and patience to get the tattoo done properly.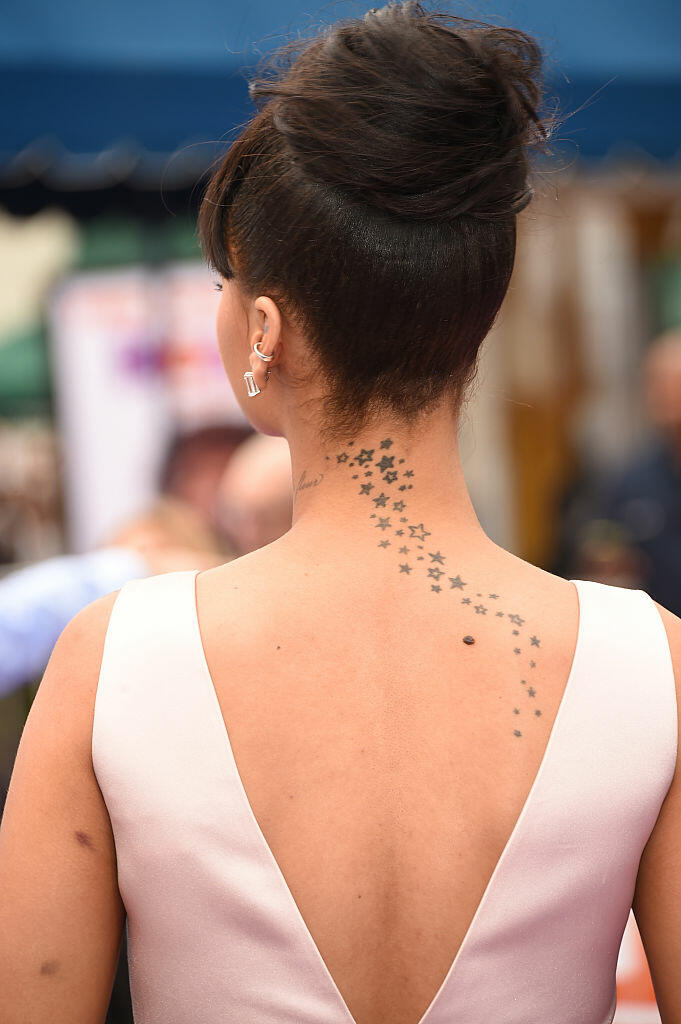 Star Leg Tattoo
Leg tattoos are a great way to show off your personality, whether it's a tribal design or an anime picture of your favorite character.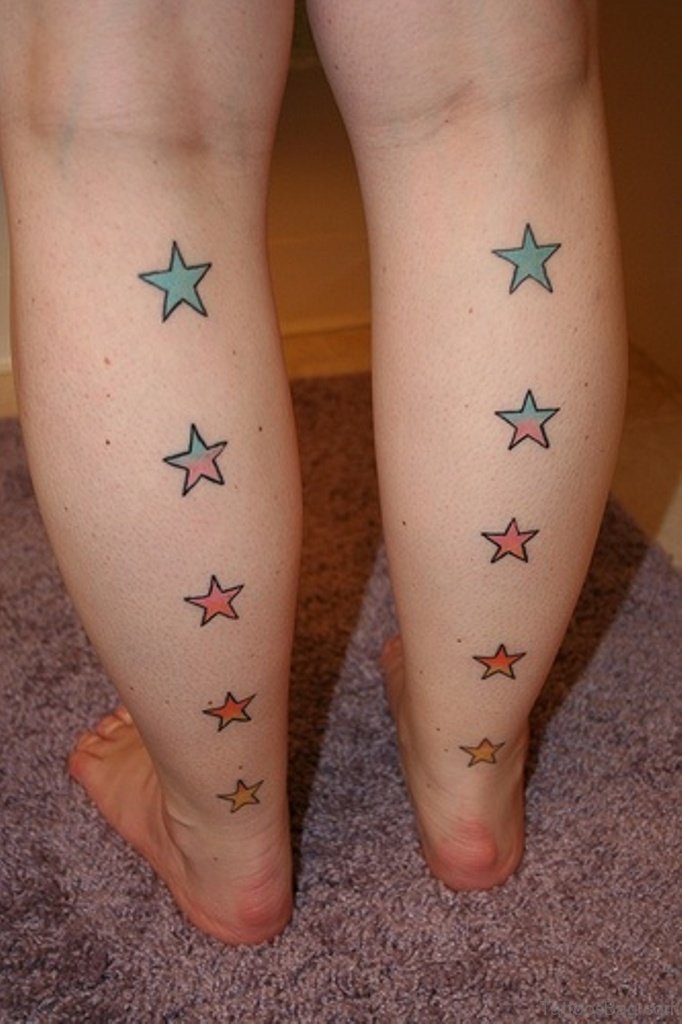 Star Sleeve Tattoo
Sleeve tattoos are among the most popular tattoo designs in the world. This is because sleeve designs offer larger canvas to work with, making it possible for artists to demonstrate their skills and abilities in a better way.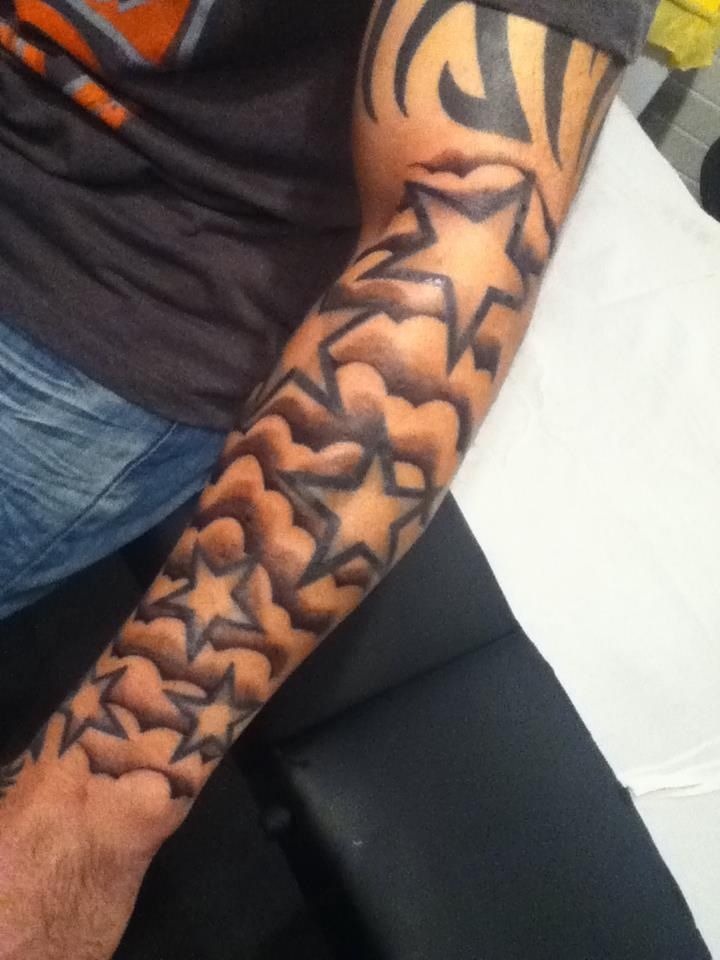 Star Ankle Tattoo
Ankle tattoos are the most attractive because they are visible at times and can be easily hidden by wearing a shoe. They are popular among both men and women but the popularity of ankle tattoos is higher among women.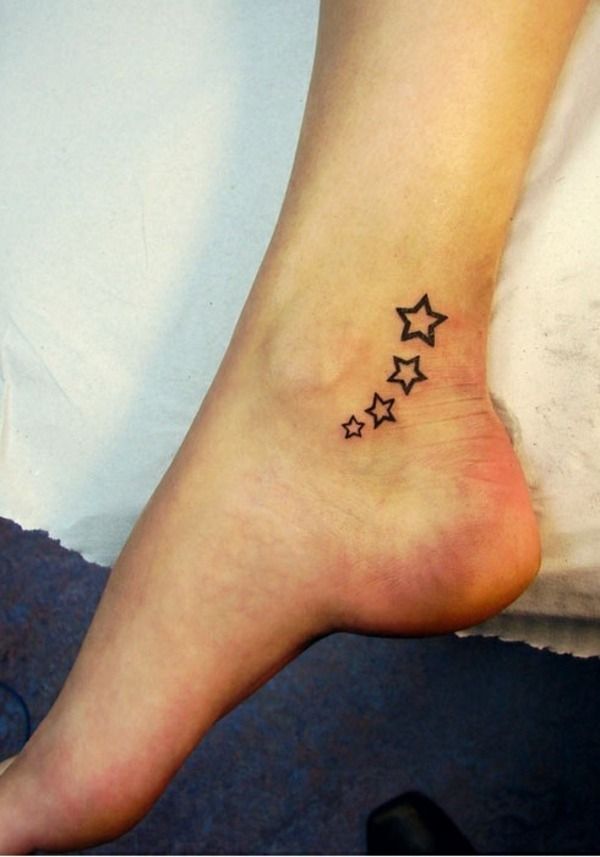 Star Neck Tattoo
Neck tattoos can also be placed anywhere on the neck, depending on what you want them to say about you and where they will look best. Neck tattoos can be placed on both sides of the neck and sometimes even behind the ears!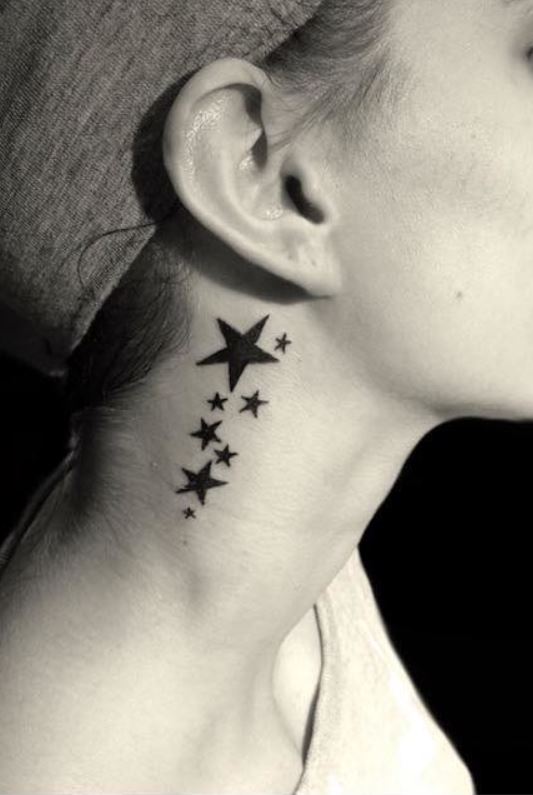 Stars as Symbols
What exactly do stars symbolize? A lot, actually. Stars represent many positive qualities, and they're often used to convey a message or pay tribute to someone important. Here are some ways that stars are used in tattoos:
Faith: The five-pointed star is one of the most recognizable symbols in the world, but it can also be interpreted as a religious icon like the Star of David. It's often used to show faith in God or other important people in a person's life.
Hope: Just like the North Star guides explorers through uncharted territory, many people wear star tattoos as a reminder to stay on a path toward their goals. The five points on the star are said to represent hope, love, faith, courage, and luck – all things that can help carry you through life. This is especially true for those who want to remind themselves to stay positive during trying times.
What does a tattoo of a star mean?
The star tattoo meaning goes a long way. People who get a star tattoo are those who feel they need to be guided, they need a force that will protect and guide them in the right direction. The star is a symbol of protection and guidance. A person with a star tattoo looks to the stars when their world seems to be falling apart.
The meaning of the star can also represent spirituality and divinity. The star's aura makes it a symbol of spirituality, and its existence makes it a symbol of divinity.
Another meaning is hope. During the time of despair, people look to the stars for hope that there still is light in the darkness, that there still is good in this world, even if it seems like people have lost all sense of humanity. Stars are also used as an expression of someone's faith.