Tattoos
23 Best Pisces Tattoo Designs For Men And Women 2022
Pisces tattoos are very delicate in nature, and this is what makes Pisces tattoos beautiful and so attractive. Pisces tattoos can be made in small sizes and can be placed anywhere. Pisces tattoos suit girls more than men because of their delicate design.
You don't need to be a Pisces to get this tattoo though, as long as it has meaning for you. If you know what your zodiac sign means then that's enough. It's also possible to design your own tattoo without using any of the traditional symbols.
Pisces tattoos can be designed with other symbols such as stars, hearts, or angels. All of these symbols are associated with your sign and they can express your personality more directly than just the fish alone.
Sleeve Pisces Tattoo
Sleeve Pisces Tattoos are a great choice for tattoo lovers who are looking for something different than usual designs. Pisces, which is a symbol for different fish is a very famous tattoo design that people love to get on their body parts. If you are thinking about getting Pisces Tattoos on your body then you should know that it has multiple meanings like creativity, mystery, imagination and fertility.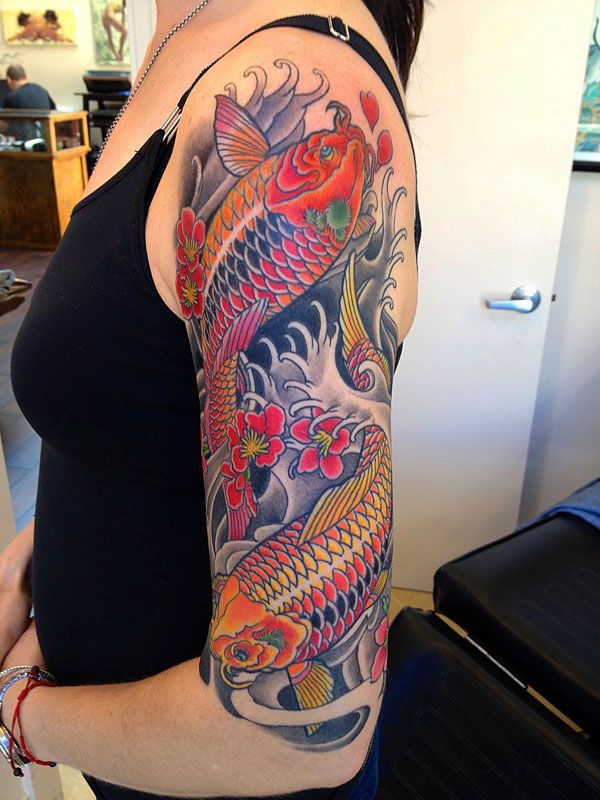 Arm Pisces Tattoo
The reason why arm tattoos are so popular is because they can be easily covered up by wearing long sleeves if need be. In addition, the size of the tattoo does not matter as much when it is placed on the arm, so you have a large canvas to do whatever you want with.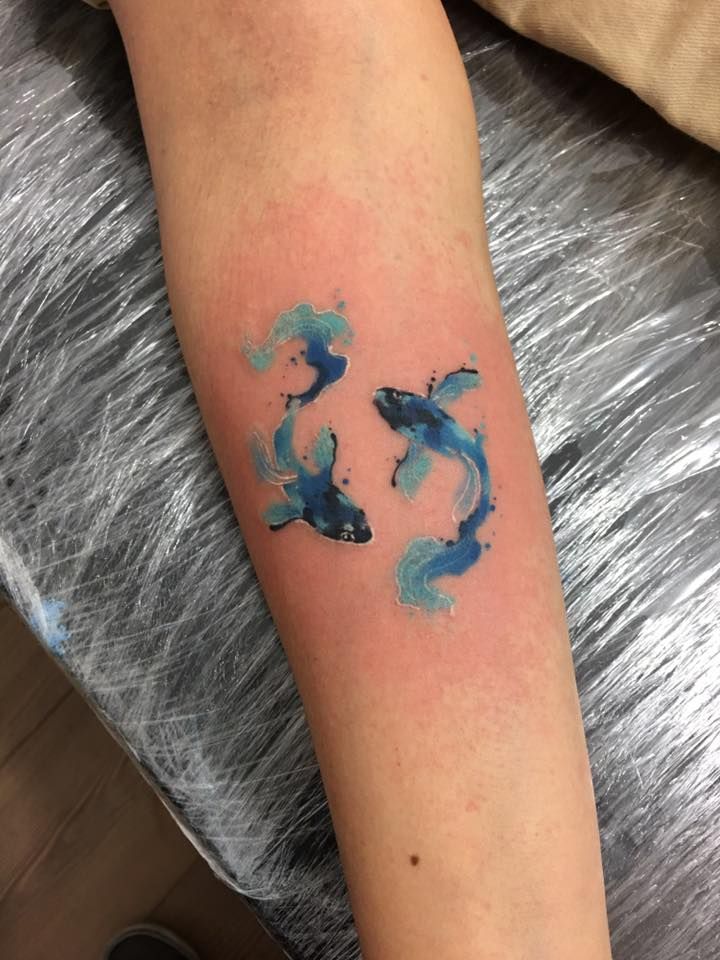 Forearm Pisces Tattoo
Forearm tattoos have become so popular that there are many people who choose this part of their body for getting inked. The forearm can include both full and half sleeve tattoos, depending on your preference. You can choose from various designs such as flowers, religious symbols, quotes and more.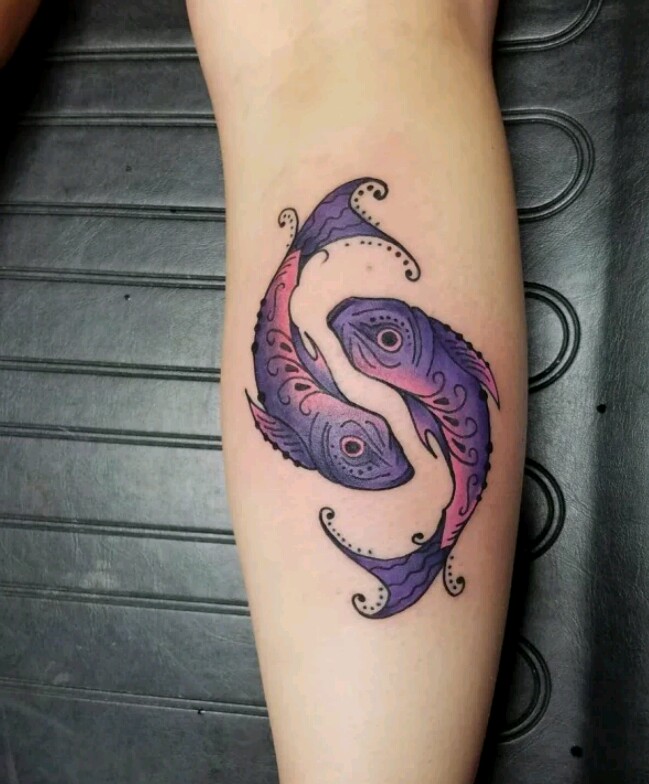 Neck Pisces Tattoo
A neck tattoo is a bold move, but the payoff can be huge. Neck tattoos are visible in a way that other tattoos aren't. They're a great way to express your personality and interests, as well as your devotion to art.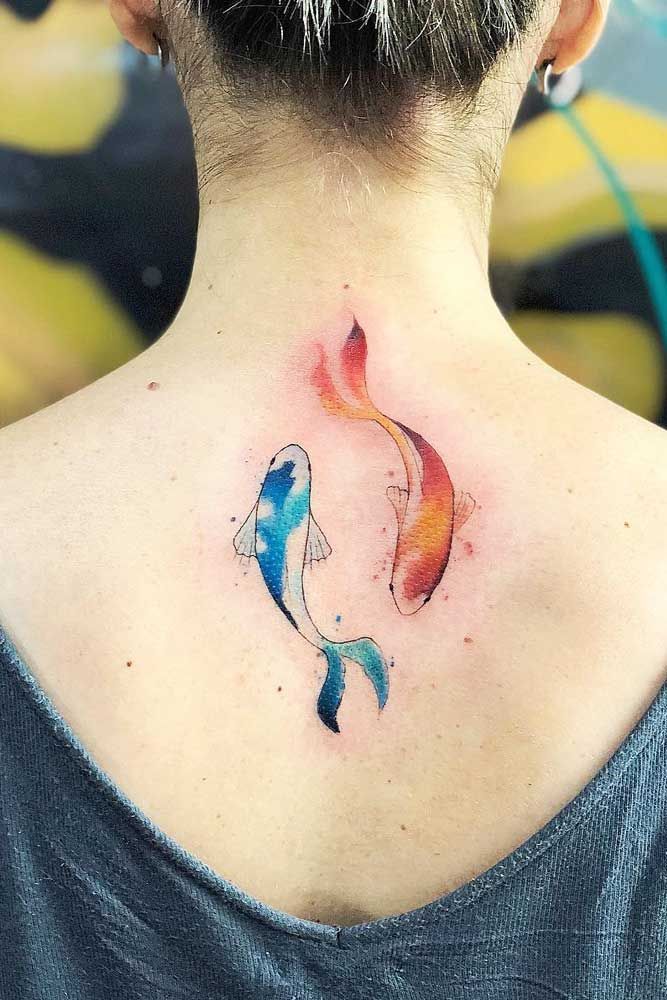 Finger Pisces Tattoo
Finger tattoos are viewed as one of the boldest and most personal tattoo choices. While they may not be the best choice for everyone, they can make a bold statement.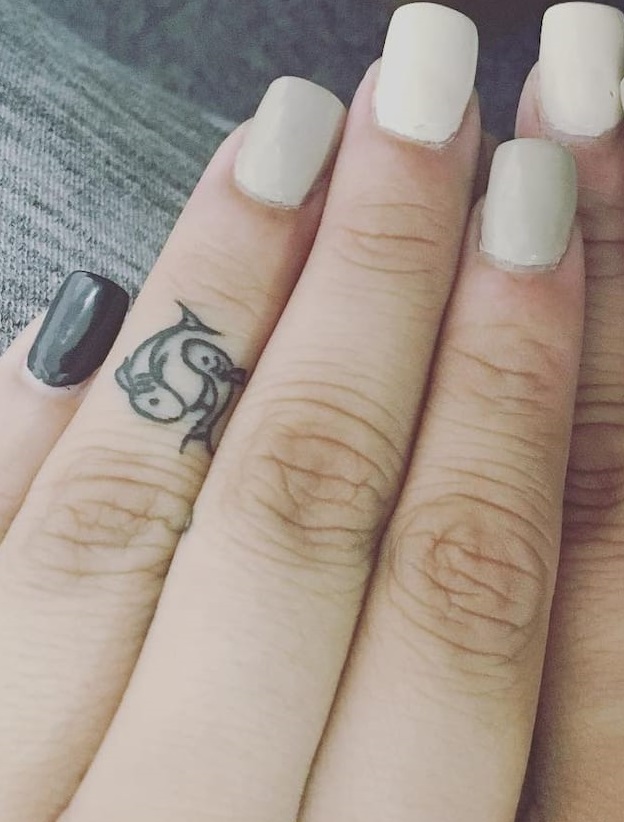 Back Pisces Tattoo
Back tattoos are large and can be inked with a variety of different designs. The back is a great spot to get a tattoo because the area allows for so much creativity. Since the back is so large, it provides an excellent canvas for just about any tattoo design. Back tattoos are desirable for many reasons such as their visibility or their ability to show off a great design.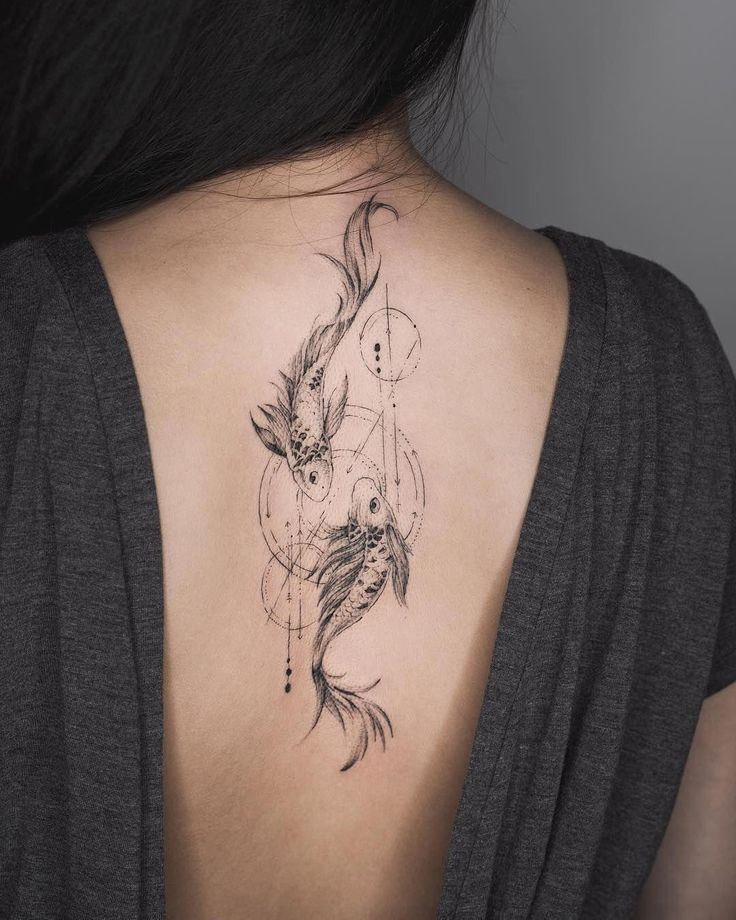 Leg Pisces Tattoo
A leg tattoo is a powerful statement. It is one of the most exposed parts of the body, and you can show it off whenever you want to. And if you do not want to display your cool new ink, then you can always cover it up with pants or skirt.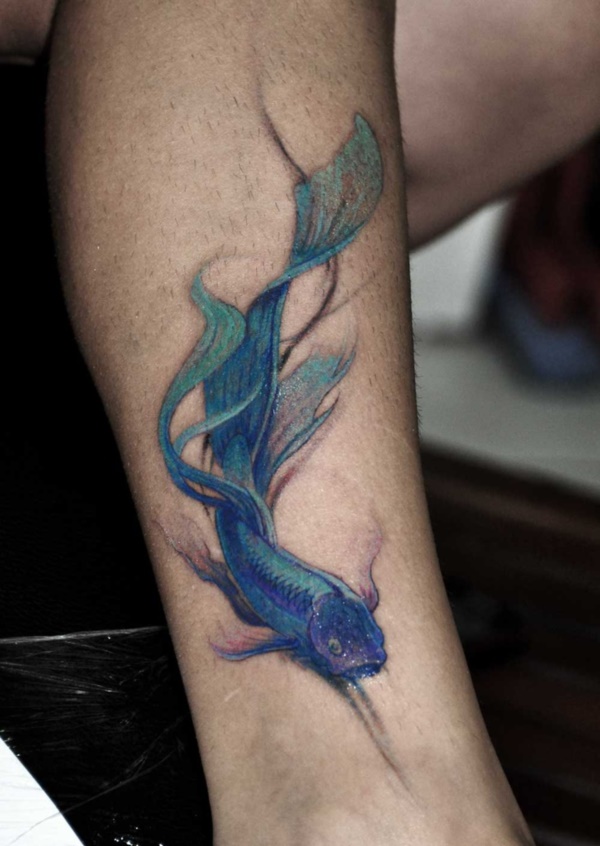 Thigh Pisces Tattoo
Thigh tattoos are one of the most popular places to get a tattoo, especially for women. Thigh tattoos are sexy and beautiful, and it is for this reason that the tattoo has gained immense popularity among women.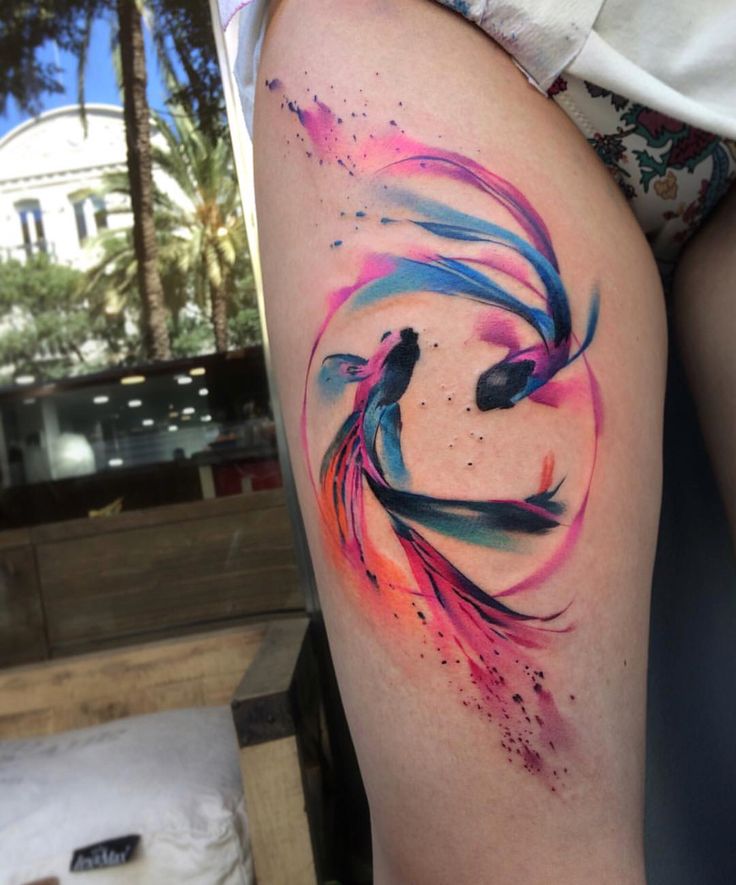 Ankle Pisces Tattoo
ankle tattoo is actually one of the most popular places to get a small tattoo, since it can be extremely elegant, feminine and sexy. Not only that, but the ankle is also one of the least painful places to get a tattoo.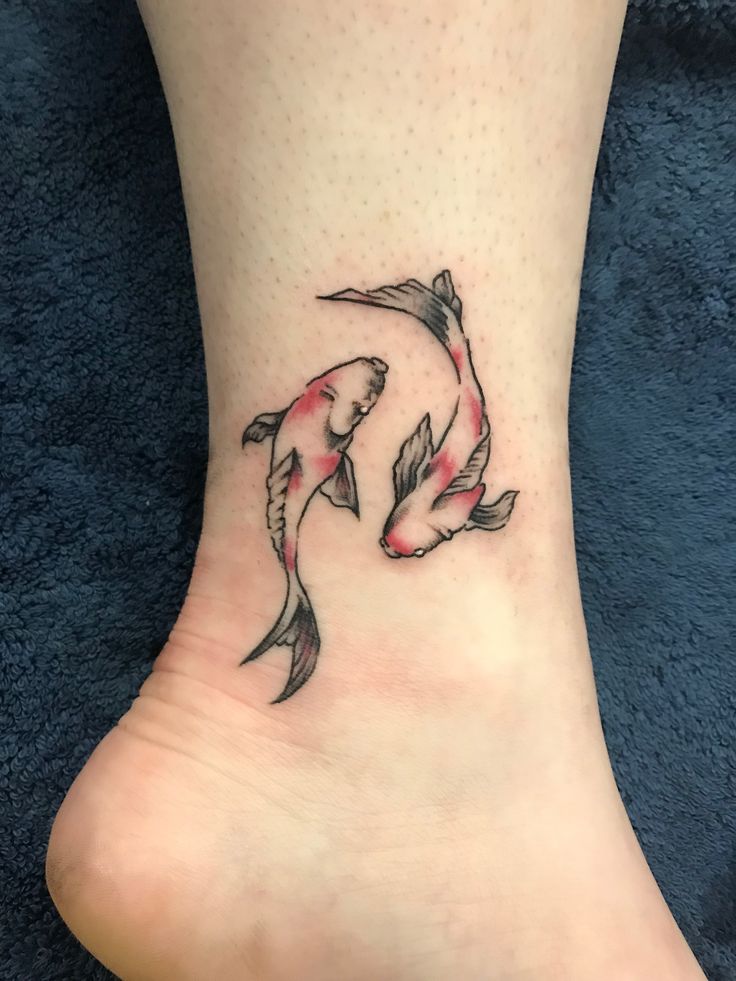 Chest Pisces Tattoo
Chest tattoos are one of the most popular tattoo ideas for men. Using some of the best chest tattoos for men is a way to project strength and masculinity. Chest tattoos are also an opportunity to make a statement. With so much space on the chest to work with, you can get a design that extends across your torso, making it big enough for people to see even when you're wearing a shirt.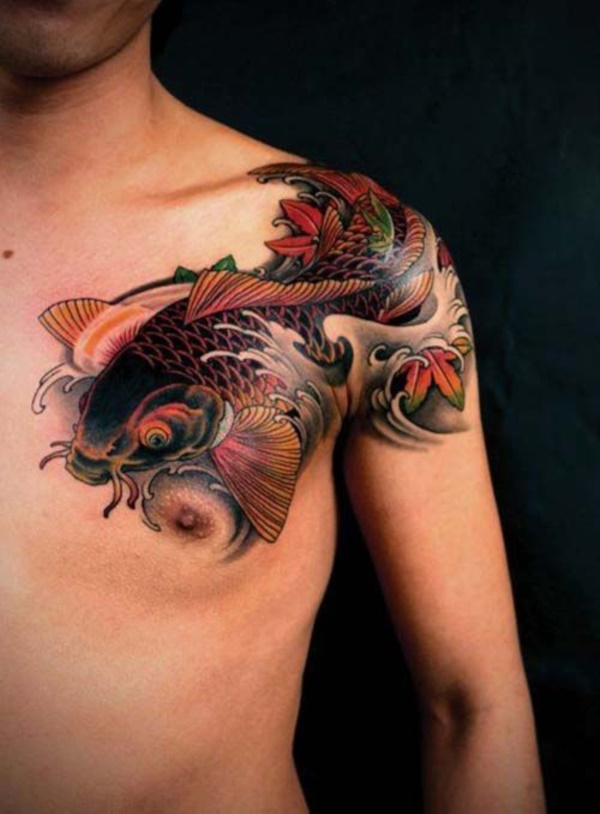 Belly Pisces Tattoo
There's a few things to consider before you get a belly tattoo. First, they can be painful because there's less fat on the belly and it's closer to your organs. Second, when you're pregnant, your skin stretches and shrinks back, so there's a chance that the ink can spread. If you want to get a belly tattoo, make sure you consult with a professional first.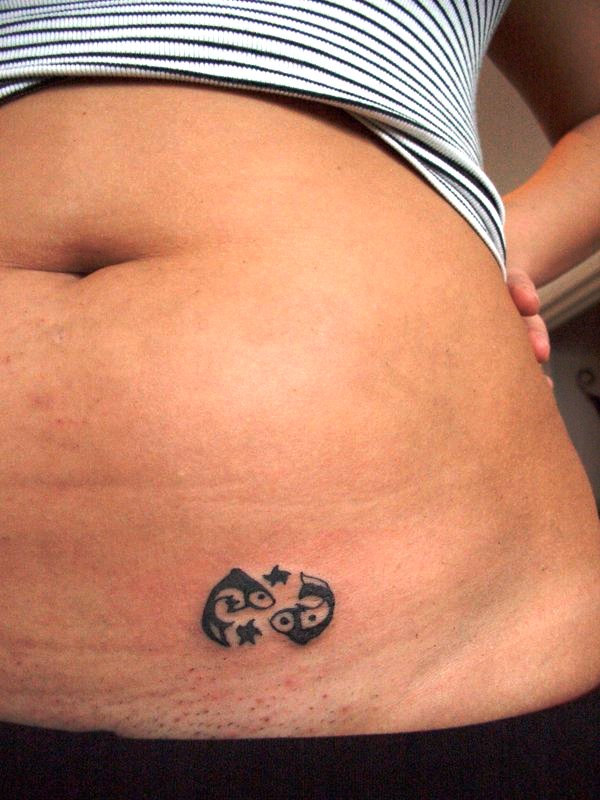 Shoulder Pisces Tattoo
Shoulder tattoos can be done in a variety of ways, but the most common is the full sleeve shoulder tattoo. The full sleeve shoulder tattoo is done with one continuous design that covers your entire shoulder area and extends down your arm, ending just above the elbow.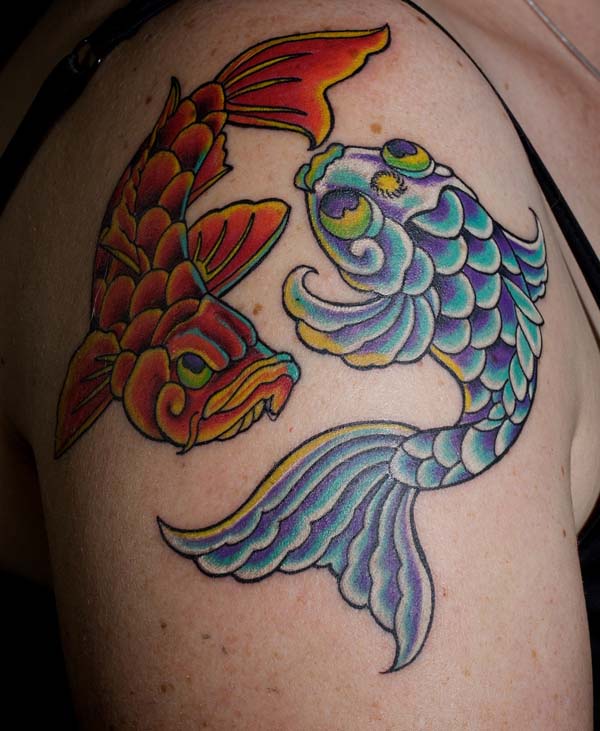 Collarbone Pisces Tattoo
Collarbone tattoos are one of the most painful tattoos. The collarbone area is extremely sensitive and has a high concentration of nerves. The pain can be unbearable for some people.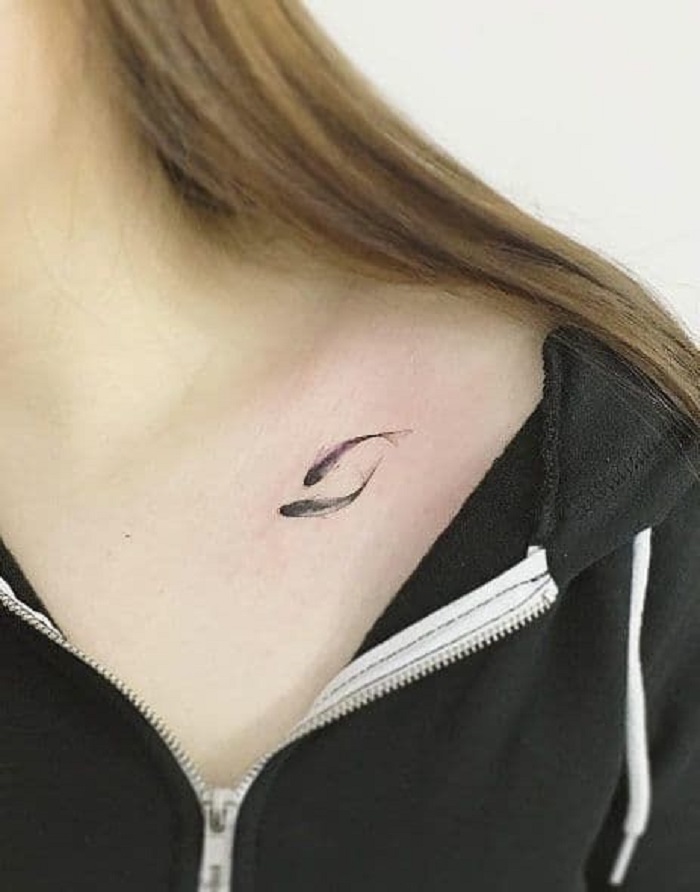 Hand Pisces Tattoo
Hand tattoos are also great for people who aren't quite ready to go all-in with full-sleeve ink. You can get something small on your hand as a trial run, then come back for more when you're convinced this is really what you want.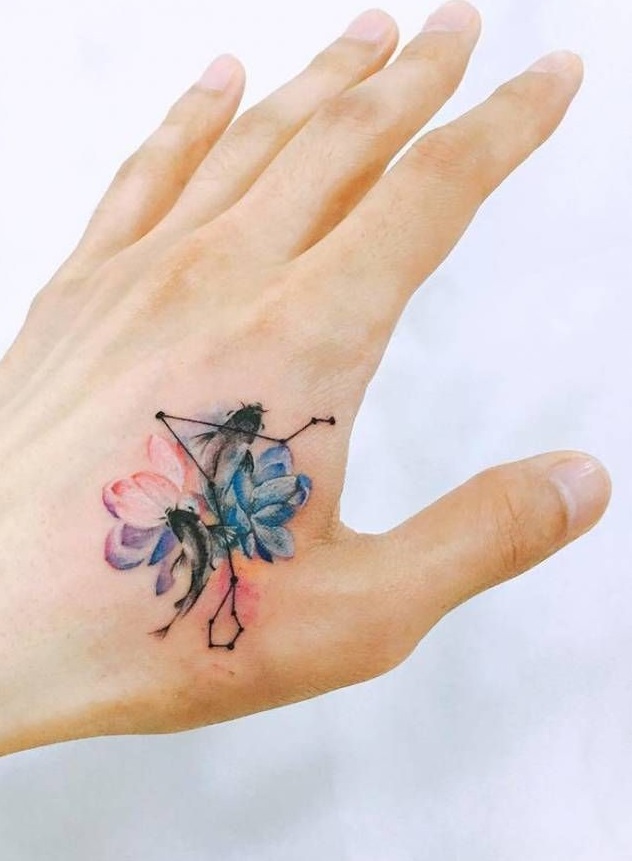 3D Pisces Tattoo
3D tattoos are not something that you see every day. They make a huge visual impression and bring a new level of dimension to ink design. 3D tattoos have existed for quite a while, but they've become increasingly popular in recent years. These types of tattoos look amazing and can be designed in many creative ways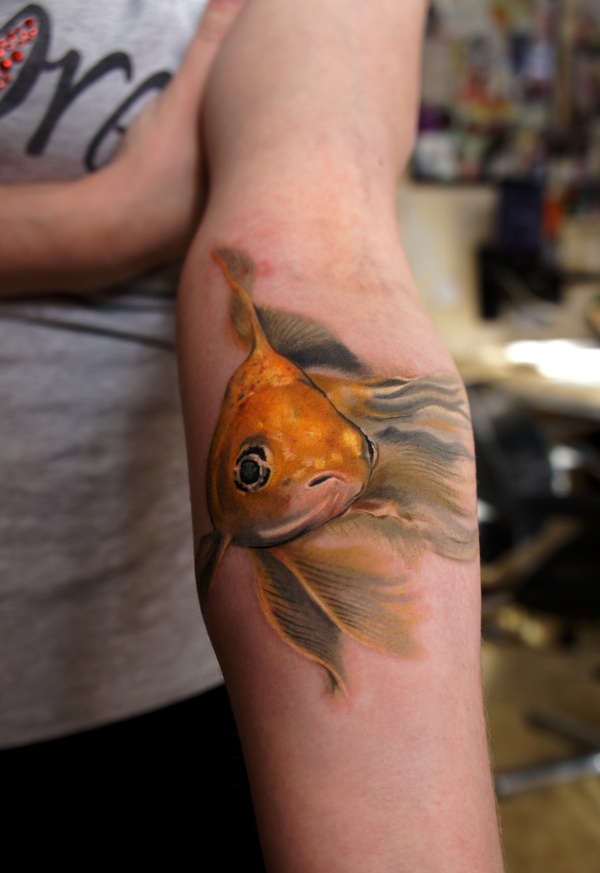 Wrist Pisces Tattoo
Wrist tattoos can be in black or any color you want. Many people like wrist tattoos because they can be concealed easily, if need be. However, some people do not like wrist tattoos because they are painful to get, and the skin on the wrist is sensitive.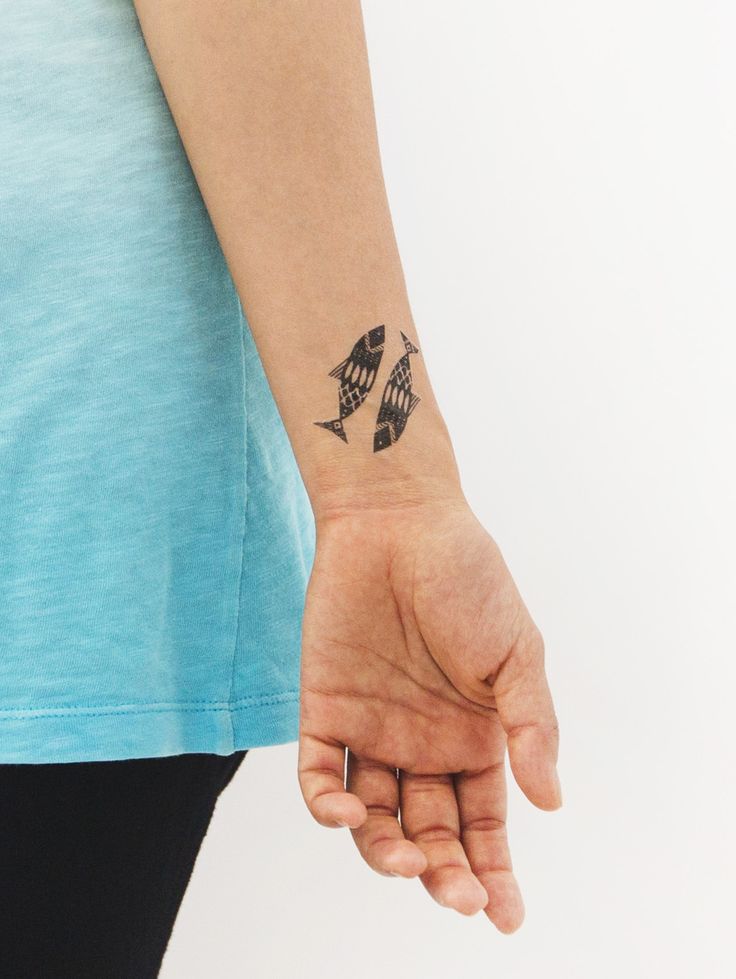 Small Pisces Tattoo
Small tattoos can be cool because they are tiny, but they can still have a powerful meaning behind them. Small tattoos are also good if you're not sure if you want to commit to something big yet, or if you just want to test it out.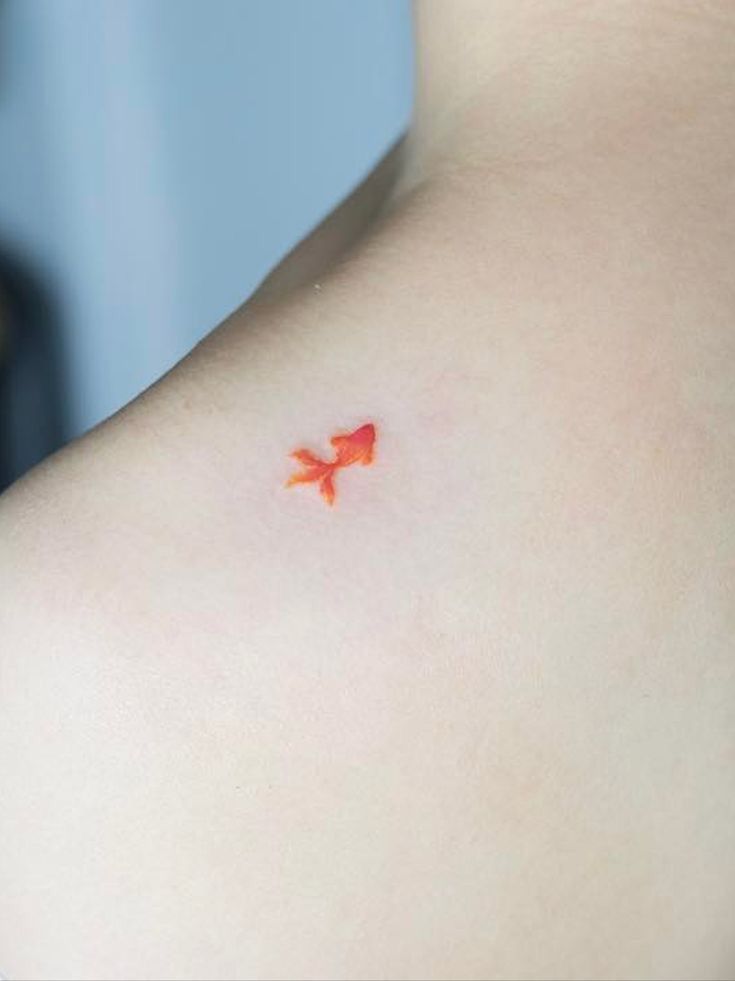 Rib Pisces Tattoo
Rib tattoos can be a painful spot to get tattooed, but in the end, the results are worth it. The rib cage is a beautiful and delicate area of the body that provides a great canvas for a tattoo.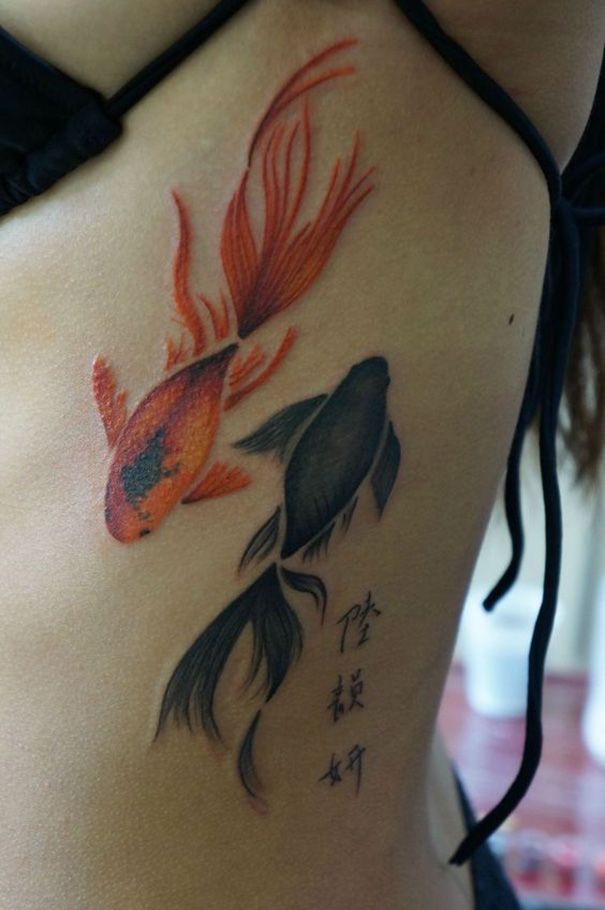 Geometric Pisces Tattoo
Geometric tattoos have become a great way for people to express themselves in an artistic way. They are perfect for those people looking for a tattoo that doesn't look like every other tattoo out there.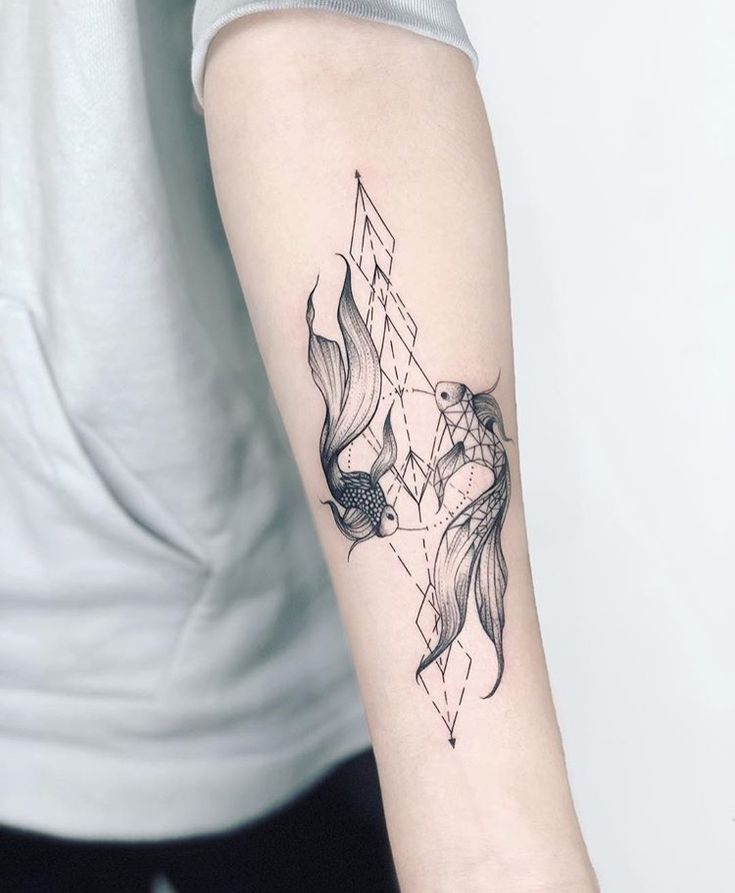 Watercolor Pisces Tattoo
Watercolor tattoos are a relatively new trend that has grown in popularity over the past few years. They tend to look more like paintings than traditional tattoos, which makes them perfect for people who want something more creative or unusual.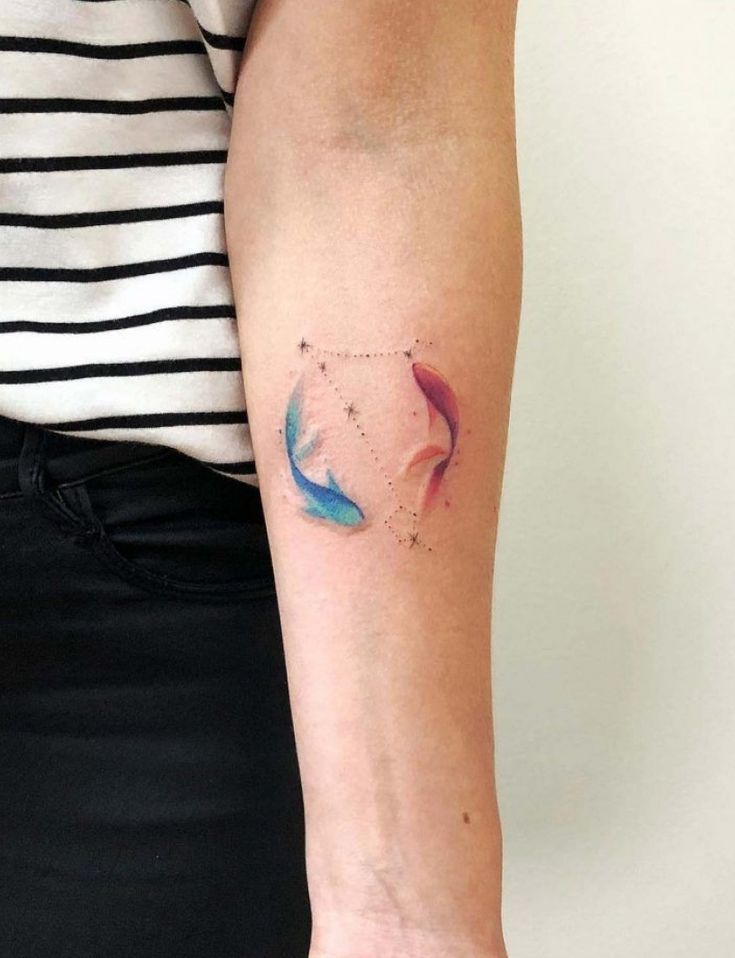 Pisces Zodiac Tattoo
Zodiac tattoos are one of the most popular choices when it comes to tattoo designs. The twelve zodiac signs are a powerful way to depict the characteristics of the people born under them. They are also a symbol to express your beliefs. Zodiac tattoos can be made very attractive by adding tribal patterns, flowers and other elements.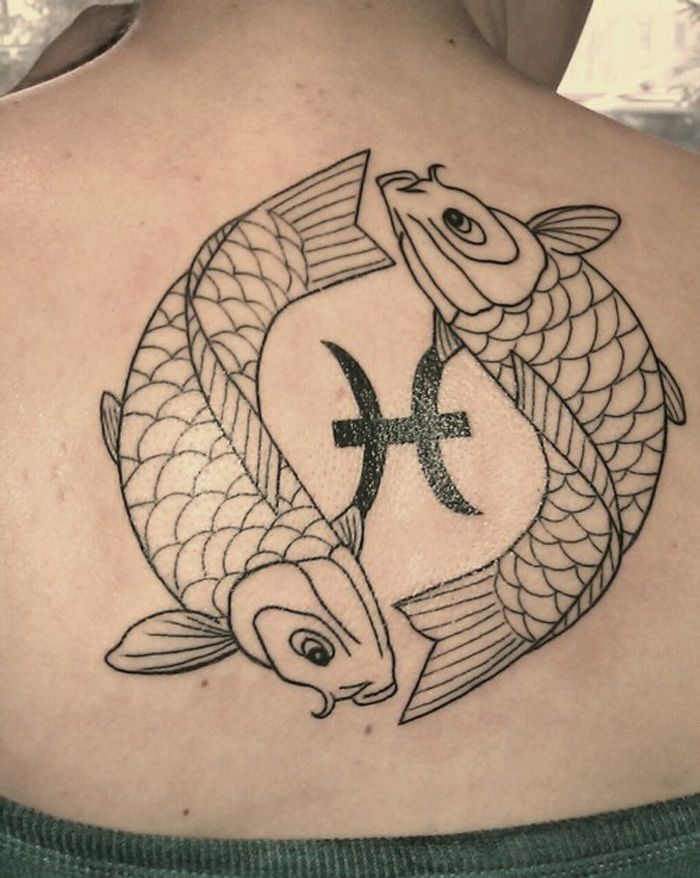 Koi Fish Tattoo
Koi tattoos are as varied and as popular as the animal they represent. Often referred to in the West as Japanese carp, koi are a species of fish that are specially bred to have wild, vivid color schemes.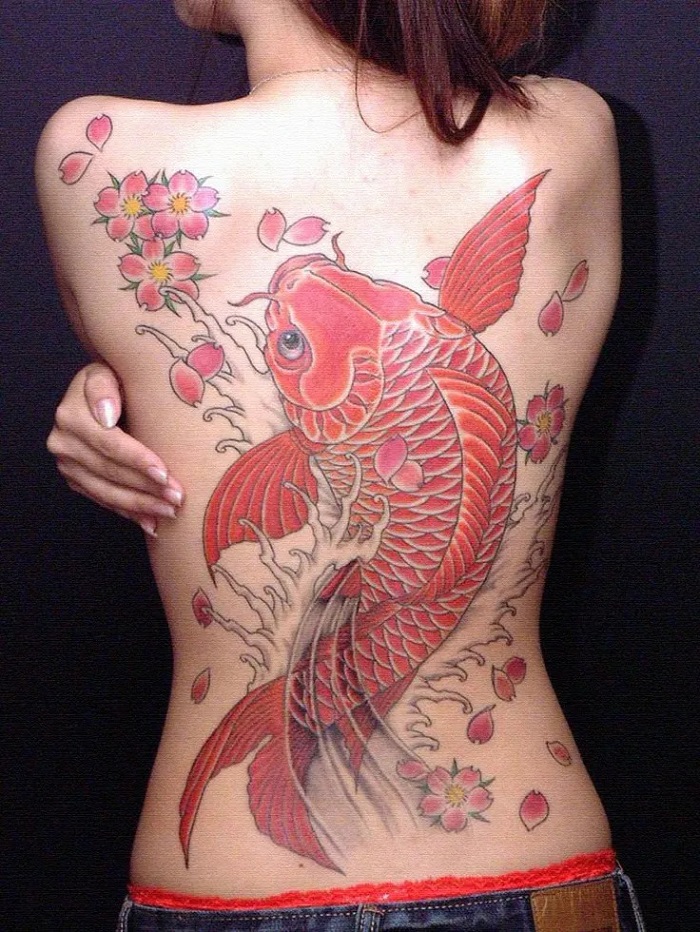 Pisces Tattoo Meaning and Symbolism
People with a Pisces tattoo are very creative and artistic. Because Pisceans have a strong sense of intuition, they can be very psychic or spiritually minded. They are also known for their ability to tune into other people's thoughts, which makes them excellent counselors or psychotherapists. Pisces have a great imagination and can be drawn to writing, music or other art forms as a career or hobby.