20 Gorgeous Red Nail Designs Ideas for 2023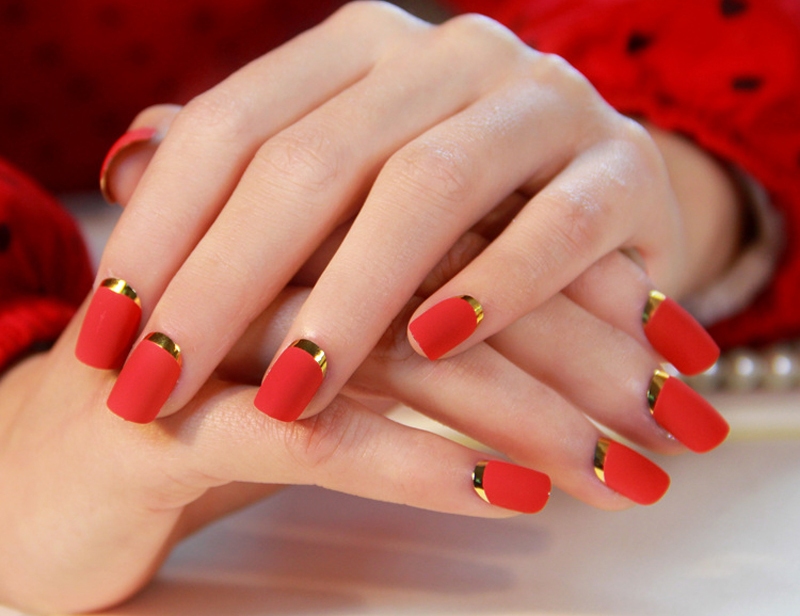 Red nails are beautiful and elegant. You can never go wrong with red nails. The color red is one of the most striking shades that you can choose for your nails. It's bright, bold, and has a wide range of undertones, shades, and variations for you to choose from.
Red is a really fun color to choose for your nails. It is one of the most classic colors that you can find. There are so many different nail designs out there for red nails. You can find a lot of cute and unique looks that you will love!
Red manicure is a classic. You can't go wrong with it, really. It's classic, timeless and looks good on pretty much any occasion. The only downside to it? There are so many shades of red that you might have a hard time picking one.
You can wear them in any season, just make sure to pick the right shade of red. If you like red color then we suggest that you give these nail ideas a try.
Best Red Nail Designs
Long Red Nails
If you have long nails, then there is no better way to show them off than painting them with red color. The length of your nails will look even more beautiful if you paint it with a beautiful shade of red. You do not have to put on any design as the color itself does not need anything else to enhance its beauty. It will look great on its own.
Wine Red Nails
If you are going for a classy look, then wine red nails are the best choice for you. Wine red is a very classy shade of red which looks amazing on everyone. You can wear this nail art in any season and for any occasion as it will look perfect at all times. It will give you an elegant and classy look which.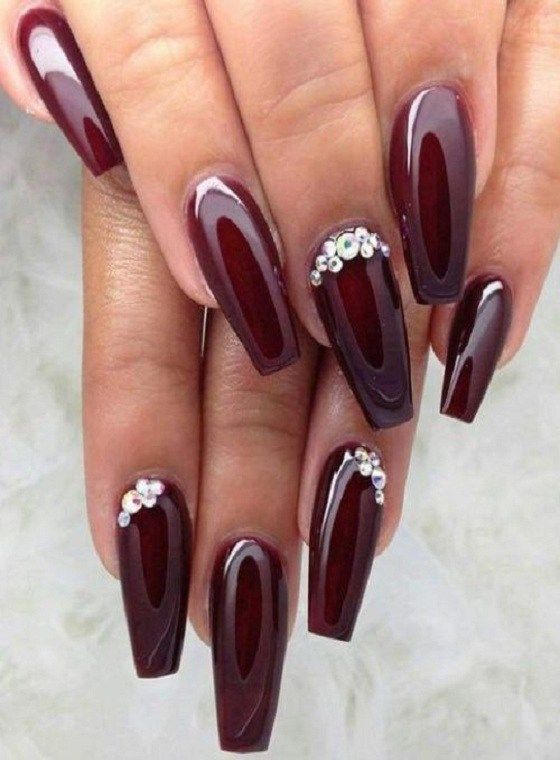 Pink And Red Nails
Pink and red nail art is perfect for summer. It's fun and flirty, so if you're going somewhere on vacation and want to look your best, this is the choice for you. If you want something even more interesting, why not try the ombre version?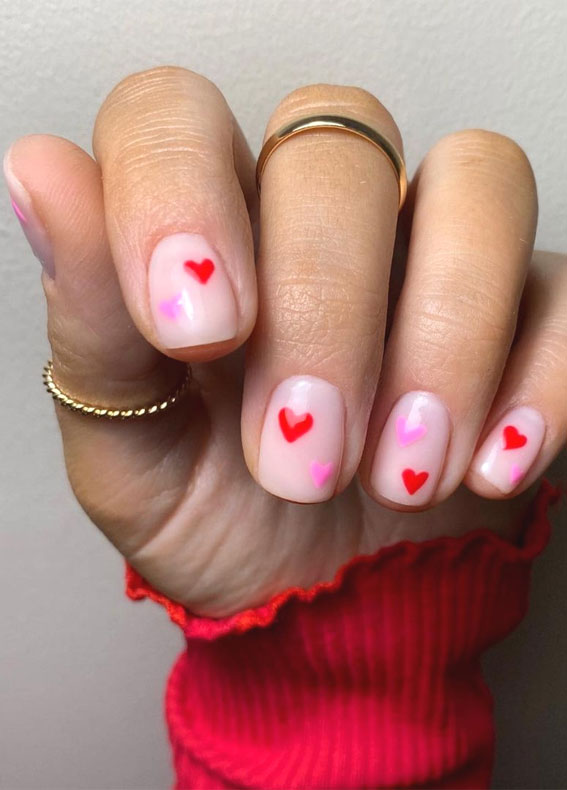 Ombre Red Nails
Speaking of ombre, here's another red nail design that's perfect for summer. This one has a very subtle gradient effect, but it's enough to make your nails look a bit different from everyone else's. If you want something more dramatic, try creating this design with different shades of red.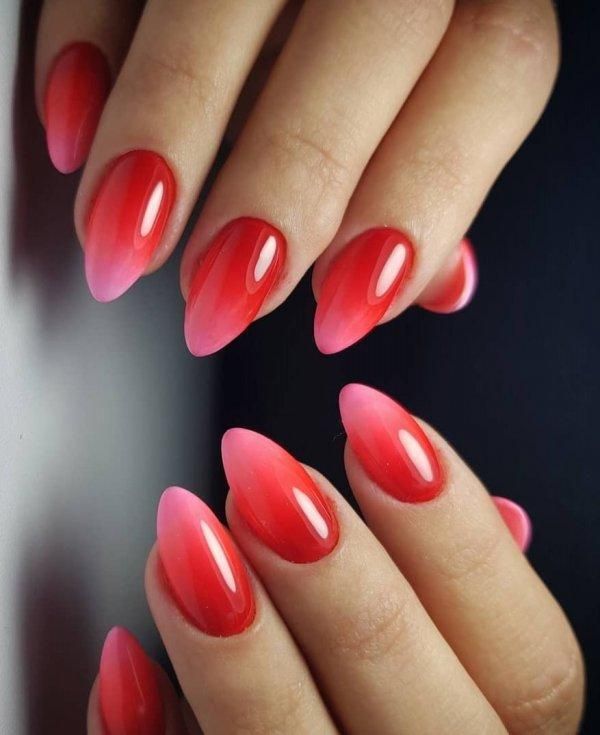 Light Red Nails
If you don't like bright colors, or if you're looking for something more appropriate for work or school, then this light red nail design might be just what you need. You can do this in any shade of red that you like, but we prefer a lighter.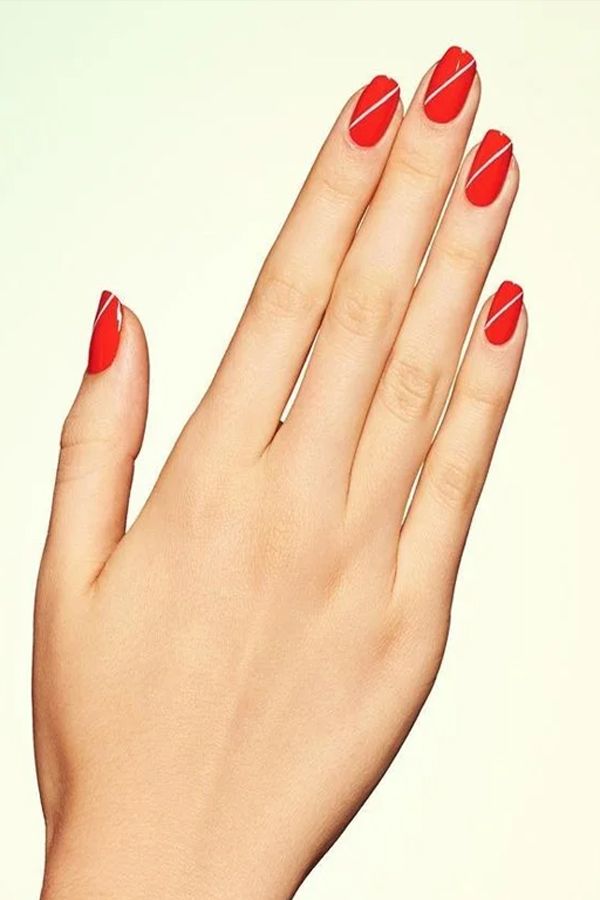 Short Red Nails
Short nails are really easy to take care of but you can still have some really amazing designs on them. These nails have a simple look with the red polish and a little bit of white on the ring finger for something special.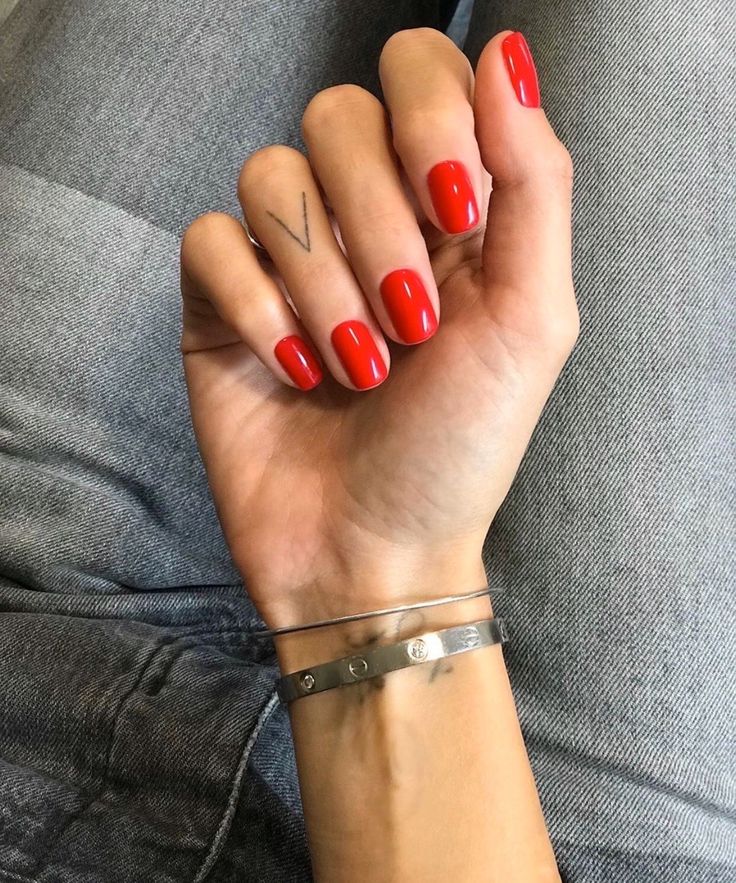 Red Nails With Diamonds
These are some very glam red nails, they're long and square shaped with a shiny finish. Each nail has some beautiful rhinestones to add just the right amount of sparkle to this look.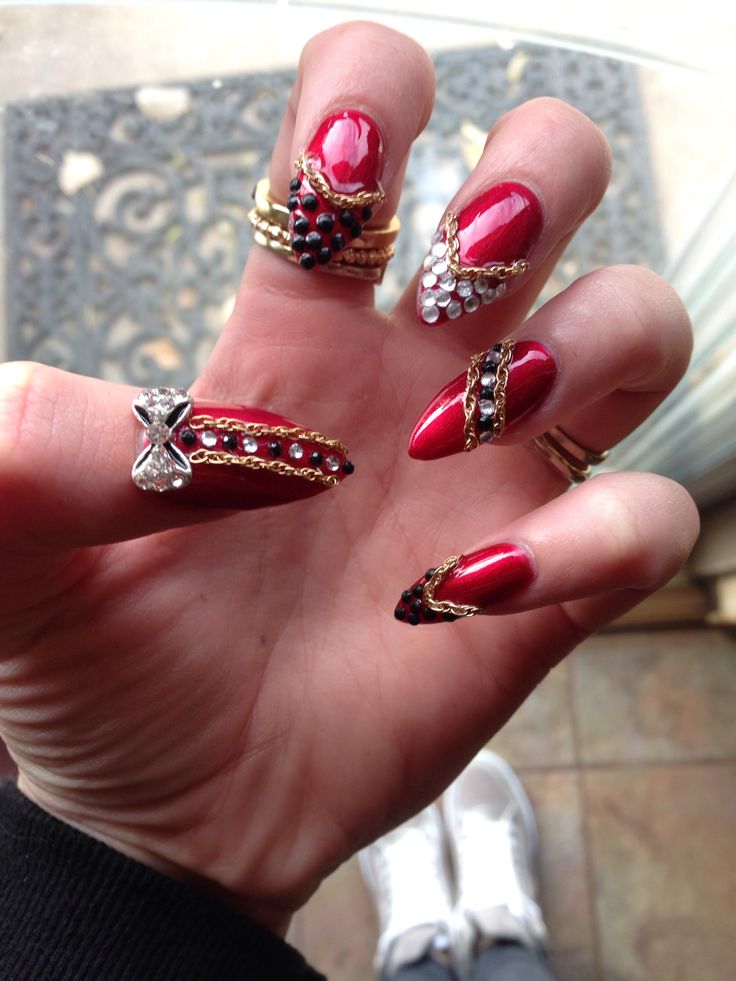 White And Red Nails
You can mix any two colors together and they will go well, it just depends on how you want them to look. Here we have a mix of white and red and it gives off a candy cane vibe with the stripes on some of the nails.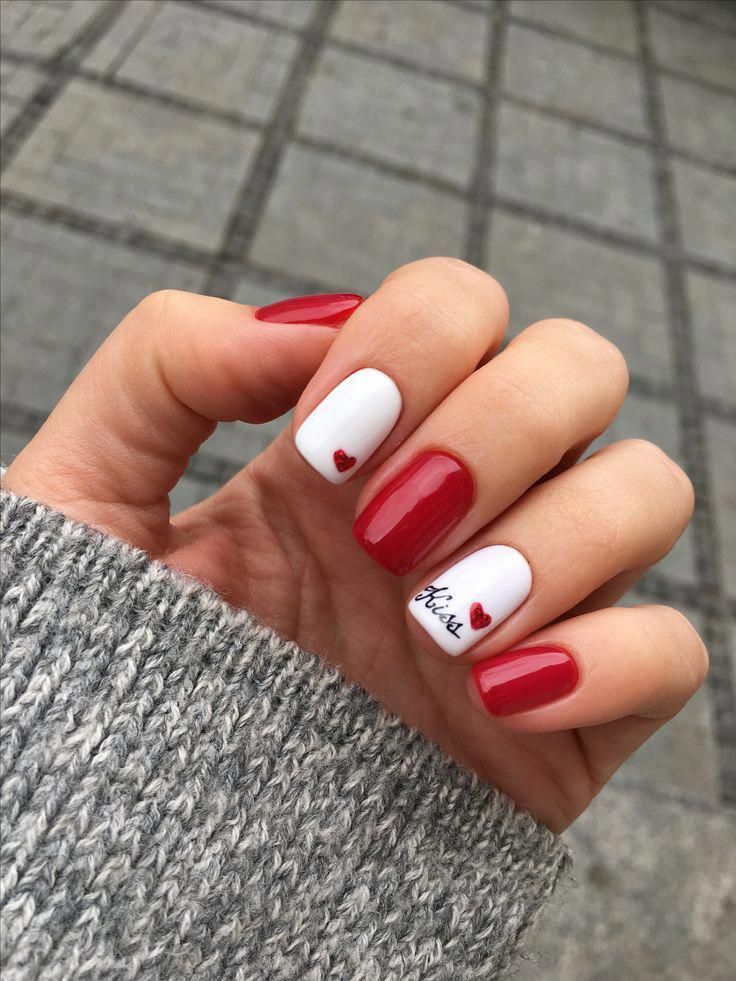 Coffin Red Nails
These coffin red nails are the perfect combination of classy and sassy. The ombre is not too overpowering and the added gold detail makes these nails pop.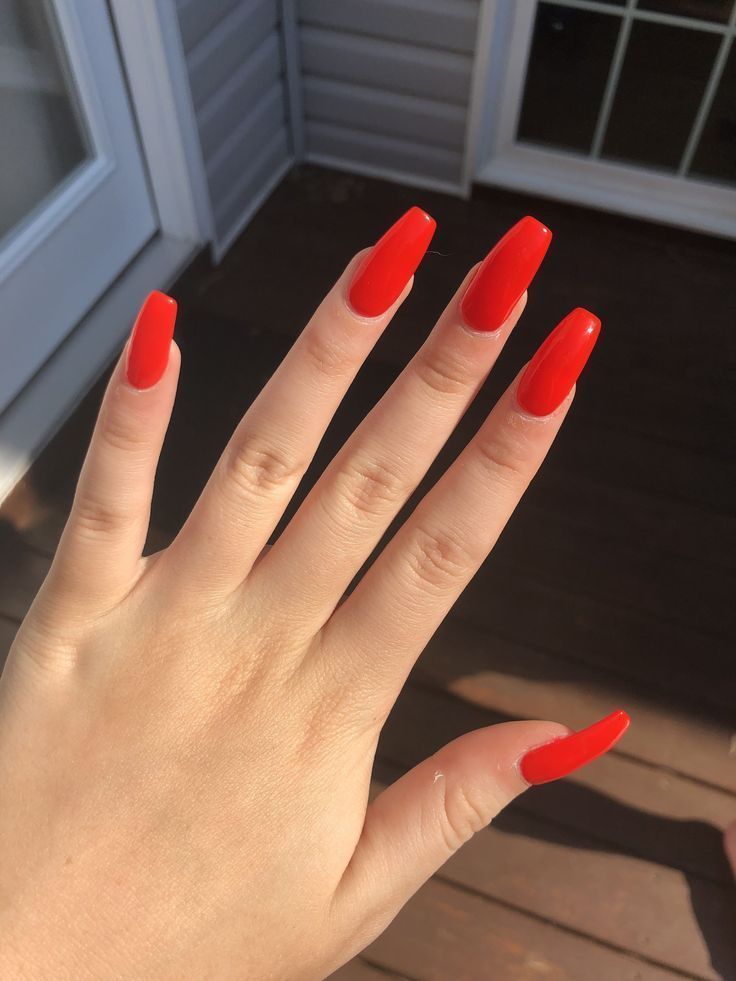 Cute Red Nails
These cute red nails are simple, but effective. The matte red is one of our faves and looks super cute with the gold detail added on the ring finger nail.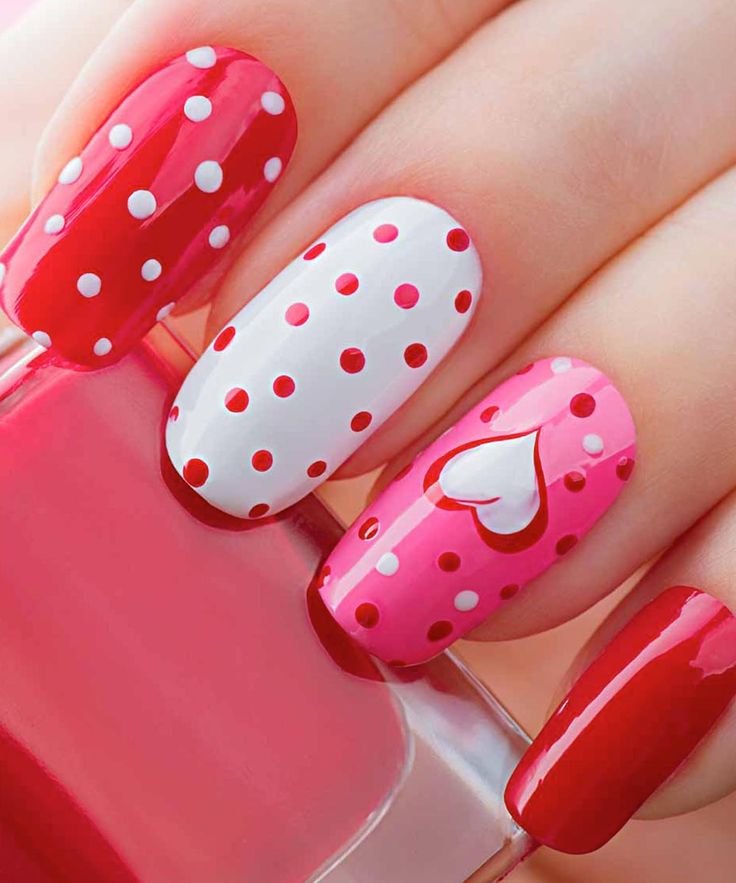 Acrylic Red Nails
If you wanted to go for a long coffin shape then acrylics are perfect. This matte red look is so sleek and chic and we love that it won't chip as easily as regular nail polish.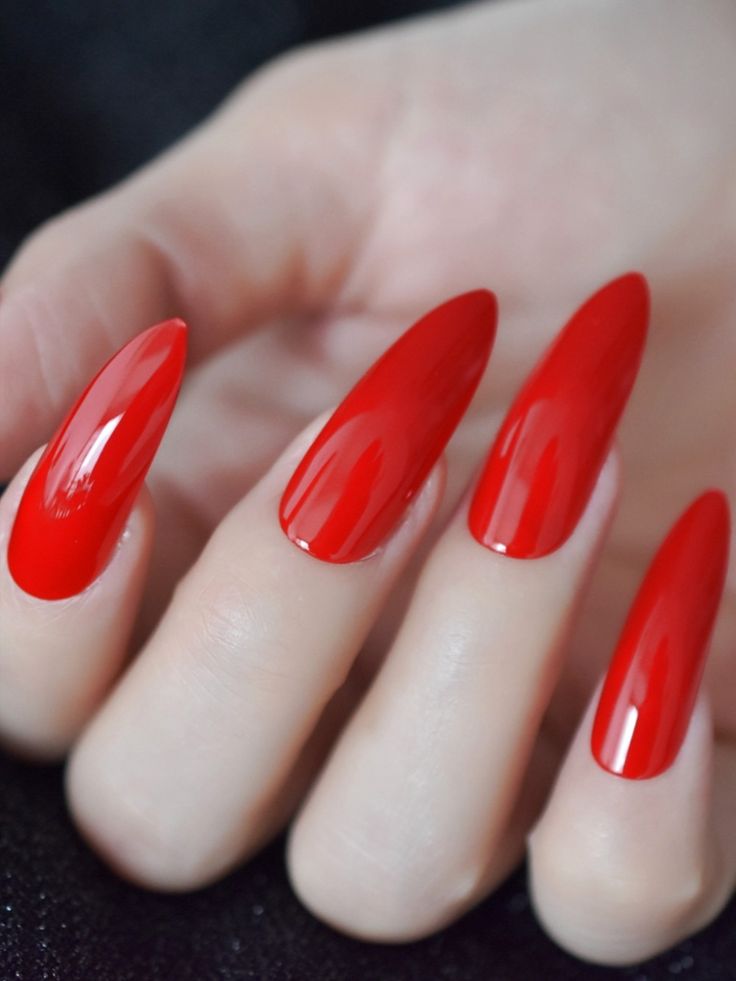 Black And Red Nails
Who says that you can't combine two bold colors? This black and red nail design is perfect for fall and is ideal if you want to incorporate some gold glitter into your manicure.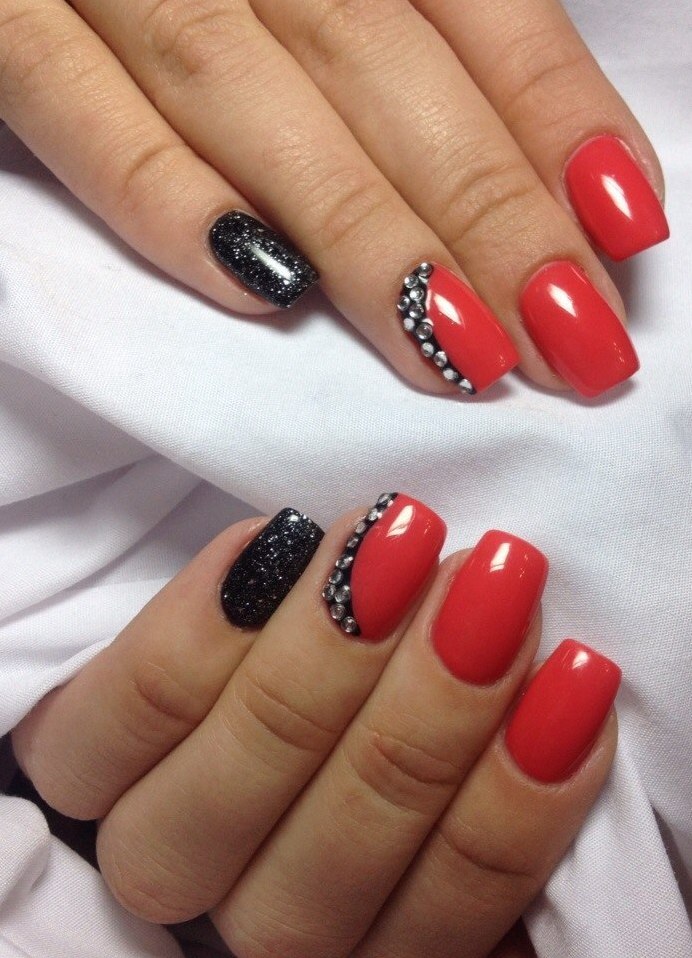 Dark Red Nails
For something a little more subtle, go for dark red. This shade will look great on short nails but will also work well if you have long nails too.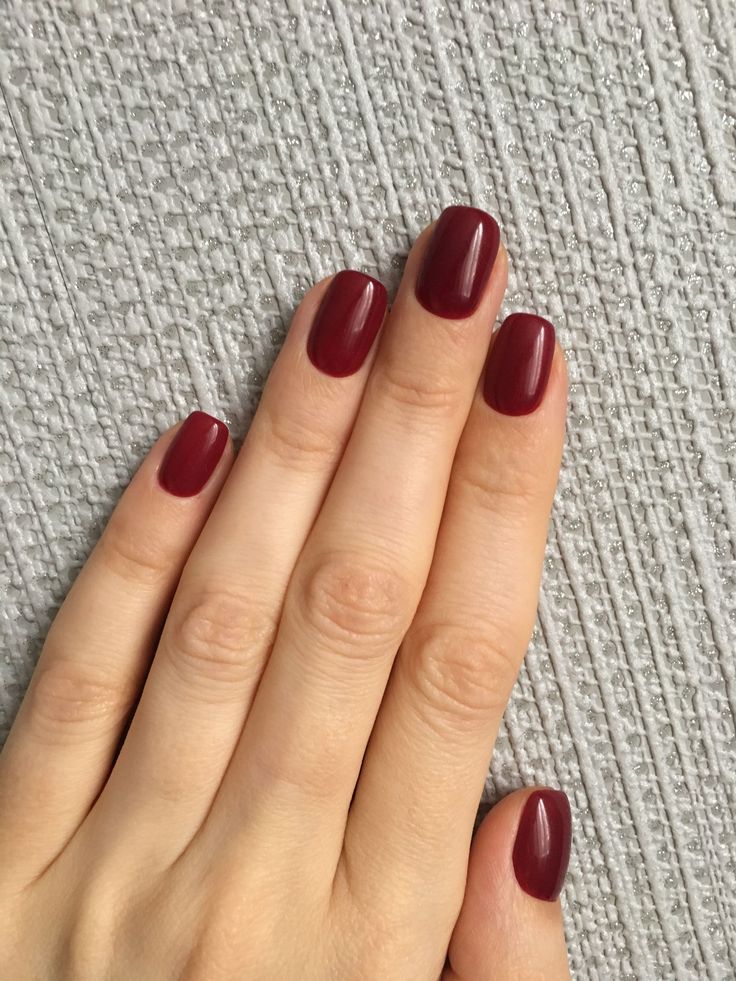 Christmas Red Nails
The red nail polish is a classic of the winter season and in this period is more appropriate than ever, especially at Christmas. The red nails are perfect for a beautiful manicure with a special effect that catches the eye.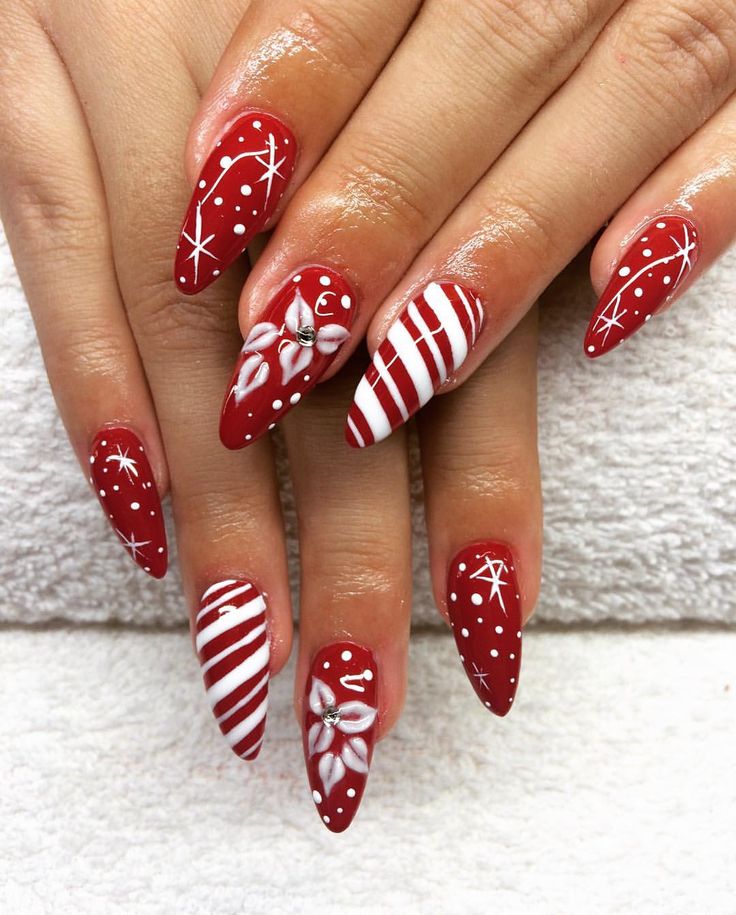 Matte Red Nails
Red doesn't always have to be bold and glossy – add a matte top coat over your favorite red nail polish for a more subtle finish.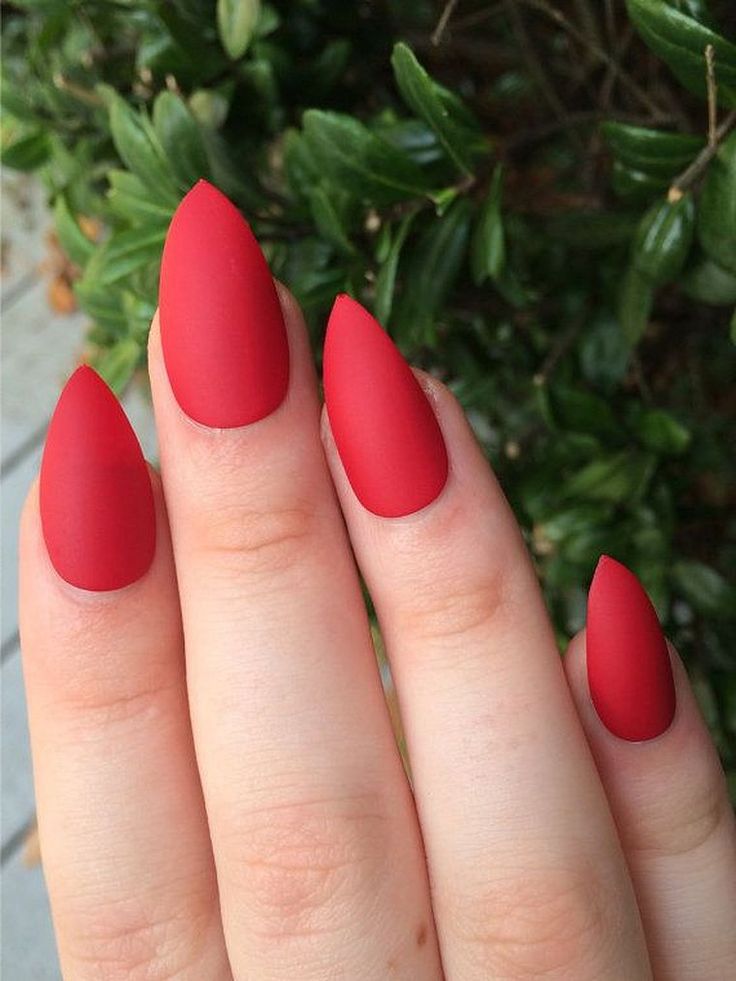 Red Nails With Glitter
Want to make your red nails really pop? Then add some glitter! Whether you want something subtle or bold, there are lots of ways to wear glitter with your red nail polish.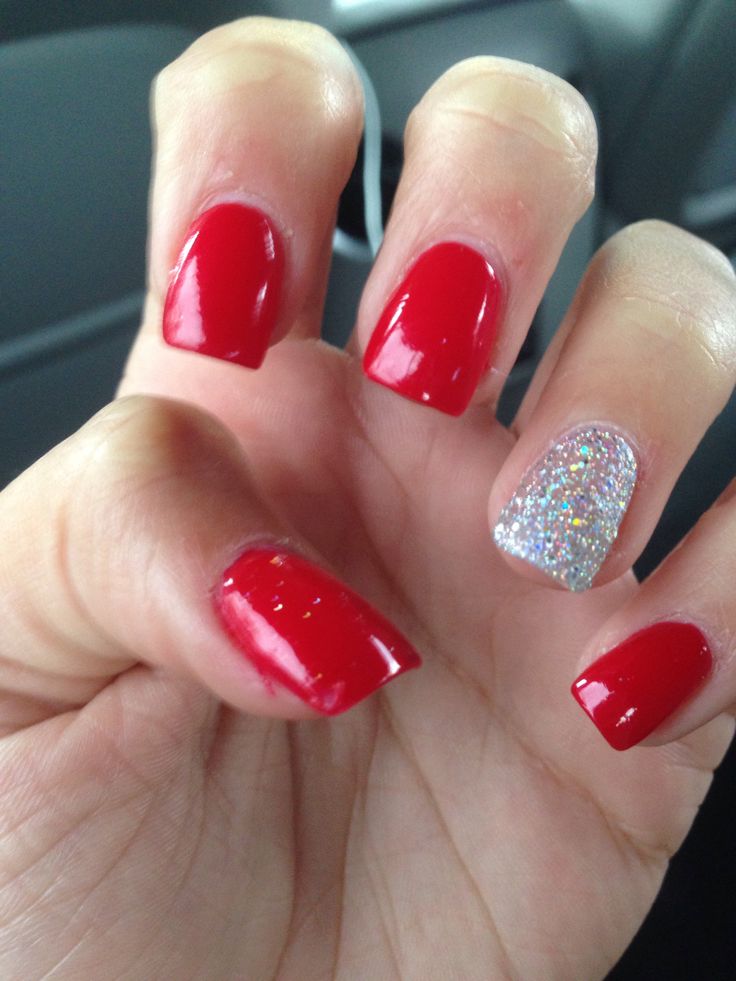 Bright Red Nails
Bright red nails are the classic choice. Totally bold, the bright lips and red nails look is a tried and tested winner that can be worn by anyone. Bright reds are also great for hiding imperfections.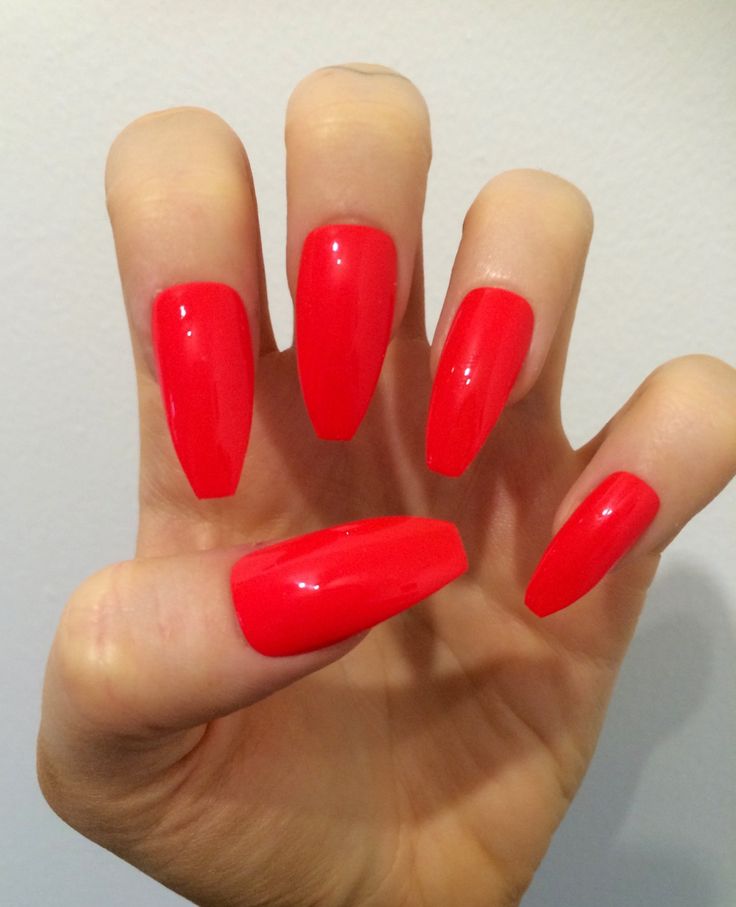 Blood Red Nails
Blood red nails are another classic choice. Slightly darker than bright reds they're great if you want to add a little more edge to your look without going over the top with black nails.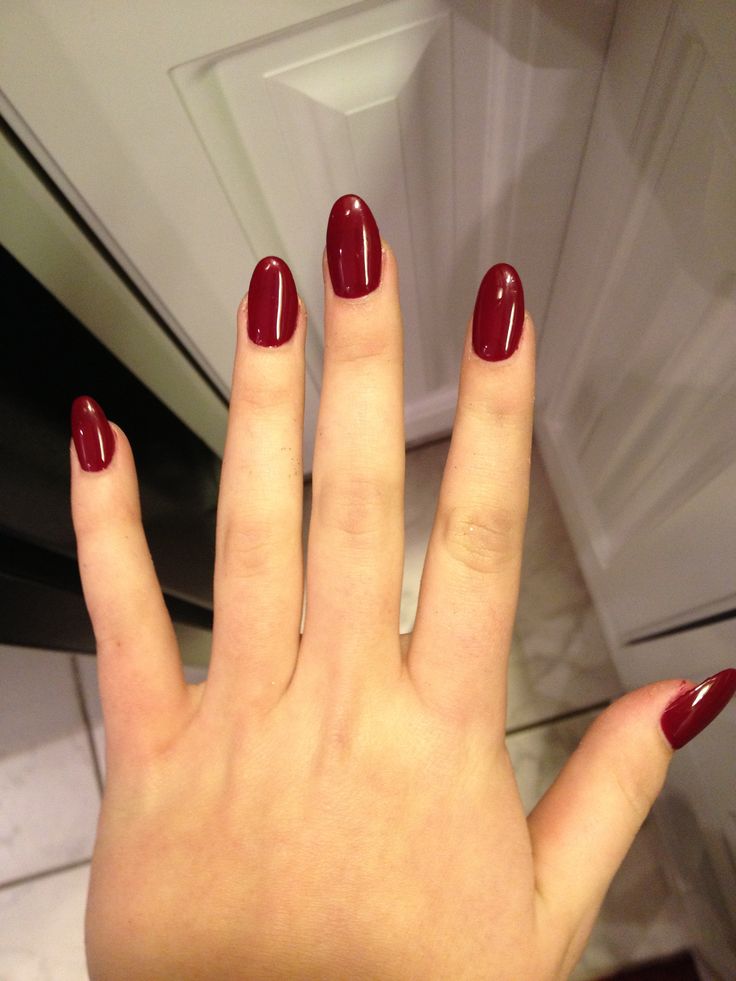 What do red nails mean?
Red is associated with many things — love, danger, confidence, power. So it's no surprise that red nails are also varied in their connotations.
Are red nails neutral?
Red nails are not neutral. They are bold and make a statement. A woman who wears red nail polish is fearless and confident. She is aware of her sexuality, but she does not rely on it for power. She has power in her own right and merely uses her femininity to enhance it.
Are red nails nice?
Red nails are not always nice depending on the shade of red. A woman who wears a blood-red nail polish on the other hand, wants to make sure you know she is dangerous and you do not want to cross her. Wearing bright lipstick or shoes can be a way to attract attention , but wearing dark red nail polish is more like sending a warning.
Red nails are always in style?
Red is a color that never goes out of style. It matches everything and anything, so any shade of red nail polish will be in vogue for years to come.