30 Best Summer Nails Design ideas in 2023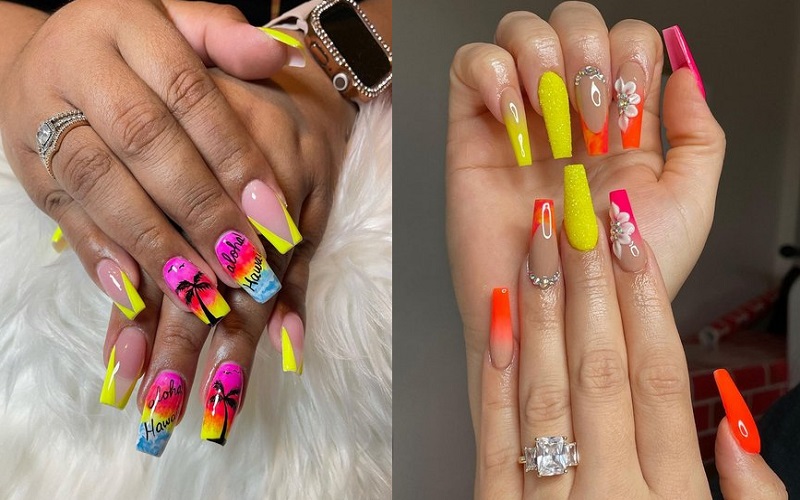 Summer is here, and so are the perfect summer nails. We've got a collection of nail art ideas for you to choose from, whether you're looking for something simple or something more intricate. The nail art designs are easy and simple to do at home but they look so beautiful that you will get many compliments from your friends and family members. You can also mix and match different nail art designs to create a unique look of your own.
Summer is the time when you can express yourself in the best possible way. If you want to show your love for beauty and fashion, then there is no better way than to have some cool summer nails. The best thing about summer nail art is that it can be done in many different ways, which makes it even more fun.
Summer is the time to be fun and flirty, so why not wear your nails with that same spirit? There are many different ways to go about summer nails. The most popular of which is by using bright colors, such as neon pink, orange, yellow and blue. However, there are other options as well. You can also use glitter nail polish or even designs on your nails. Whatever you choose to do this summer, remember that summer is about having fun and being yourself!
1. Bright Summer Nails
If you love bright colors and want to add some color to your summer look, try bright nail polish. You can choose from different shades of red, pink and orange or opt for neon colors like yellow, green and blue. These colors will make your nails pop and add more fun to your summer outfit! Bright summer nails are perfect for the season of sunshine. We're talking neon colors and bright pinks to make your hands stand out from the crowd. If you want to wear bright neon nails, you'll need a good base coat and top coat to protect your natural nail color underneath.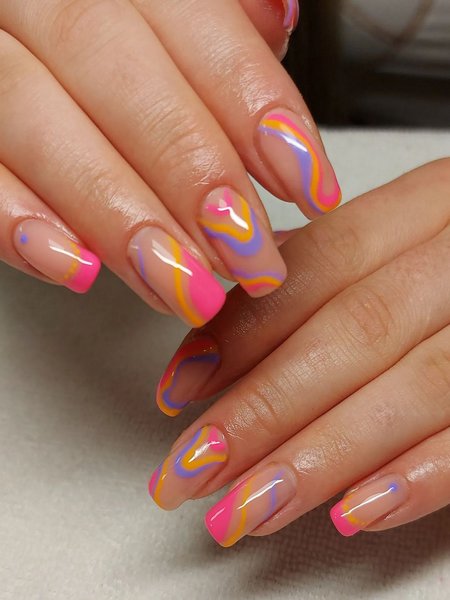 2. Cute Summer Nails
Cute summer nails are cute as can be with adorable designs that are fun and flirty. These designs will make you smile every time you look at your hands! You can do cute summer nails with just about any nail shape or color, but we highly recommend going with pastels like mint green, baby blue or peach shades. Cute summer nails are all about having fun with designs like flowers, bows, or even animals like cats or dogs. These designs can be small or large, but they always add a bit of extra personality to your manicure.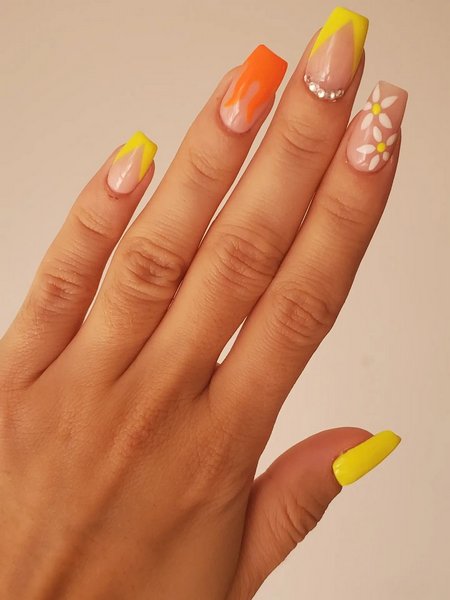 3. Nail Designs For Summer
There are many nail designs for summer that you can choose from. If you want a simple but elegant look then go for French tips or if you want something funky then go for glittery nails. Summer is coming and we all want to look good. The easiest way to do so is with the color of your nails. Summer Nails are all about bright, cheerful colors that make you feel happy and fresh!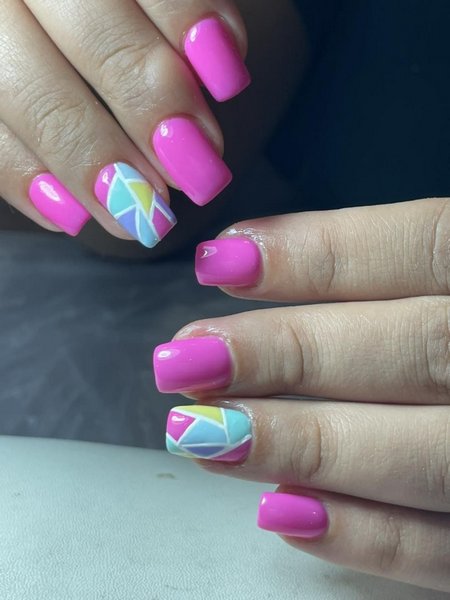 4. Pink Summer Nails
The color pink is one of the most popular colors for summer nails. Pink is one of the most feminine shades that looks great on both short and long nails. You can wear a plain pink color or add some glitter or sparkles to make your nails look more attractive. If you want something more creative then try out some nail art designs like polka dots, stripes, floral prints etc. These will help you in making your nail look unique without being too expensive or time-consuming.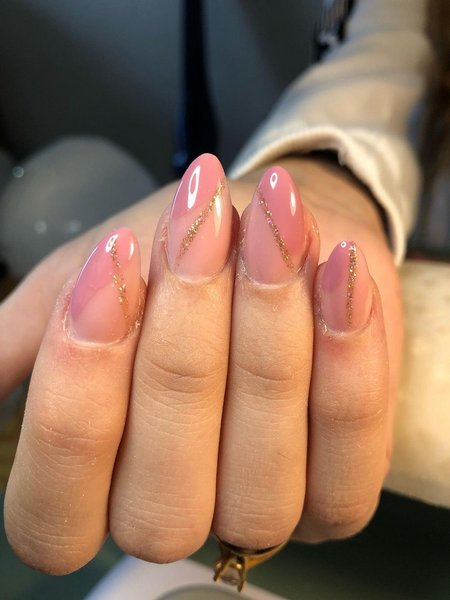 5. Summer Acrylic Nails
Acrylic nails are making a comeback this summer and they look amazing! With all the new colours out there, you will definitely find something that fits your style. Acrylic nails are very durable and long lasting so they are perfect if you want something that will last through the summer months. Nowadays, there are so many different designs available which means you can get creative with them as well!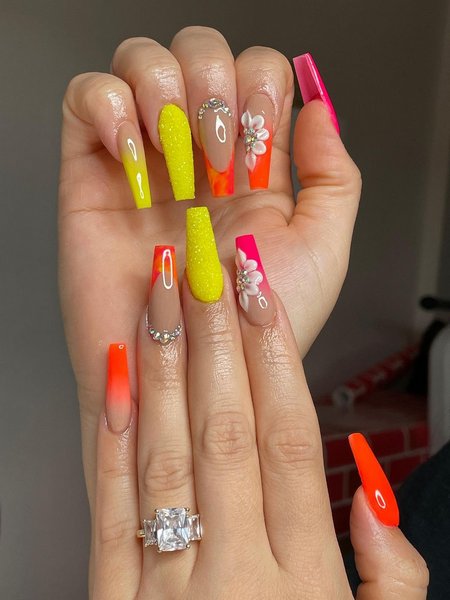 6. Summer Almond Nails
This nail design is a simple one and it will look good on you if you have short nails. You need to paint your nails in a light color like white or beige and then draw an almond shape on each nail using a lighter shade of pink. The almond shaped nail art should be drawn from the center of your nail to the tip, but make sure that it does not reach beyond that point. The end result will be beautiful almond nails with pink outlines.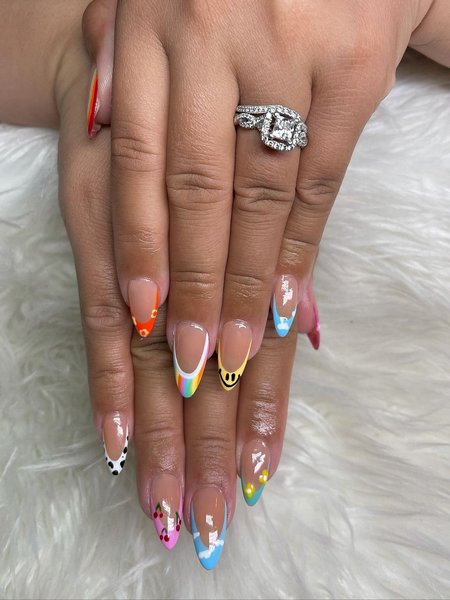 7. Summer Beach Nails
Beach nails are one of the most popular summer nail designs because they are easy to do yourself and they look great! Beach nails come in all different styles such as: shell art, sea glass and even sand art! With so many different styles of beach nails there is something for everyone! We love manicures that are inspired by the beach, so we've collected some beautiful designs that we think you'll love too. From glittering waves to palm trees, these designs will make your nails look like they belong at the beach!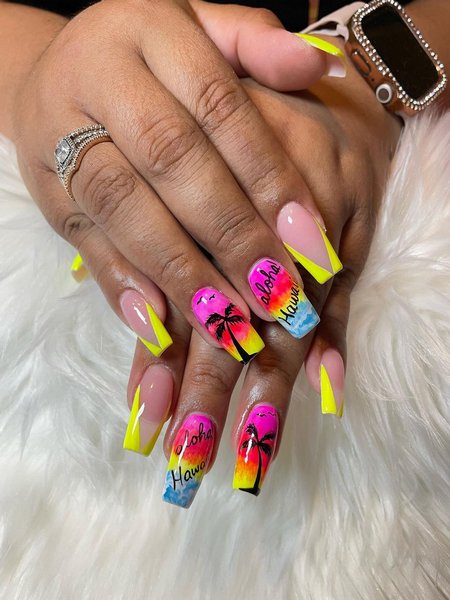 8. Summer Black Nails
If you want something a little different, try out this summer black nails design. It's simple but elegant and will make you stand out from the crowd! You can use any colour that you want to achieve this look. This is a very cute design that will make your nails look amazing. The idea behind this design is that you should add a black base coat and then paint your nail tips with white polish. You can also use different colors like purple or blue. This type of design will be perfect for all occasions especially if you want something simple yet glamorous.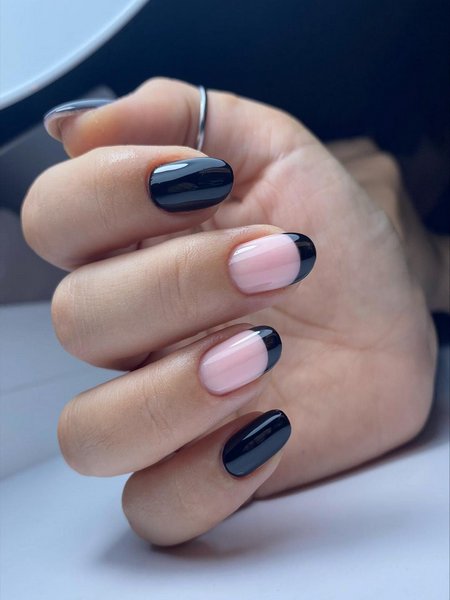 9. Summer Blue Nails
Blue nails are another timeless classic that never goes out of style! They're a great way to show off your personality while still keeping things simple and elegant at the same time. You can even experiment by adding different shades of blue together such as turquoise and navy blue! Blue is one of the most popular colours for summer nails. It looks good on both short and long nails, so try it out on yours! The best part about blue nails is that they are easy to remove too!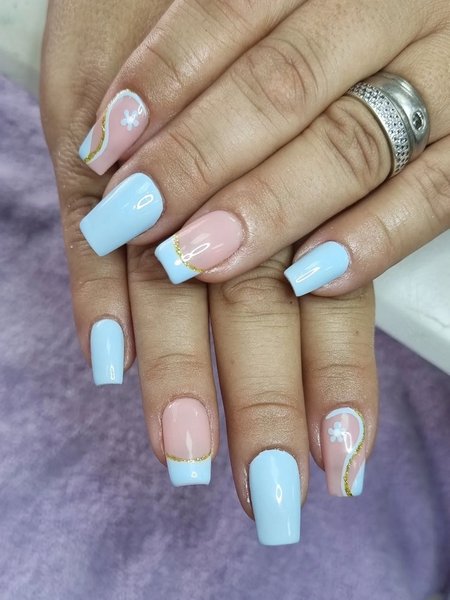 10. Summer Coffin Nails
Coffin nails are a great summer nail design to help keep your hands cool and comfortable in the heat. The shape of the coffin nail is similar to the look of a coffin, which makes it an ideal choice for summer. The coffin nail, also known as the stiletto nail is a long, pointy nail that looks great on any occasion. This style has been popular for a long time and there's no denying that it's still trending today! Coffin nails are a great summer nail design to help keep your hands cool and comfortable in the heat.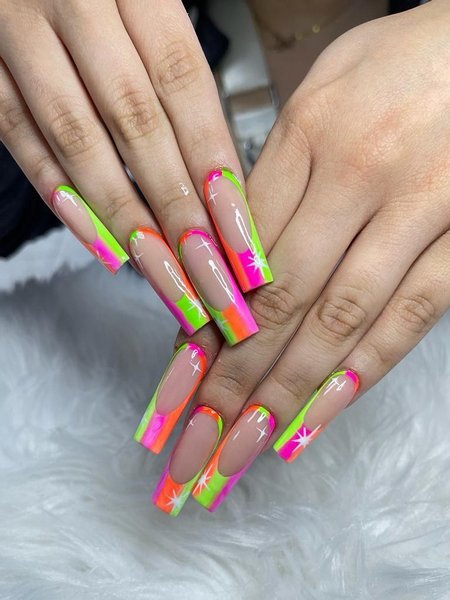 11. Summer Dip Nails
Dip nails are another popular option for summer because they can be worn with any outfit or occasion. You can use thick or thin lines depending on your preference and style. This style features a colorful base coat with a white tip at the end of the nails. The dip manicure is not just fashionable but it also protects your natural nails from damage caused by artificial nails or gel polish because it doesn't require using acetone to remove it.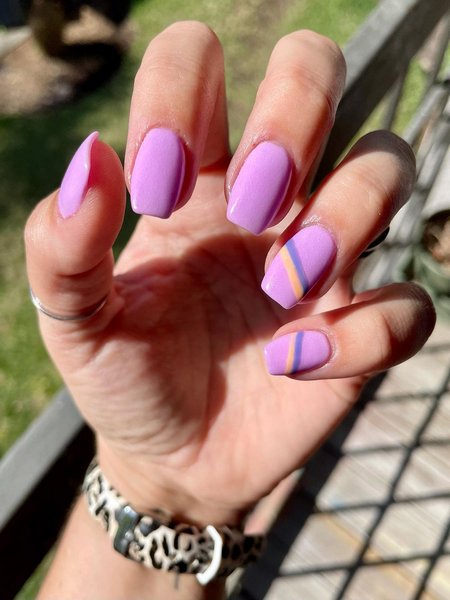 12. Summer French Tip Nails
French tips are a popular choice for summer because they are easy to do and look great with any outfit. You can use any color of nail polish you like and add a little sparkle if you want. You can also use a glitter polish or even an iridescent shade of polish if you want something extra special. The classic French tip nails is always in style, but this summer it's even more popular than ever. Add some color to your tips with a bright shade like orange or yellow, or go for a more subtle look with a pale pink or peach.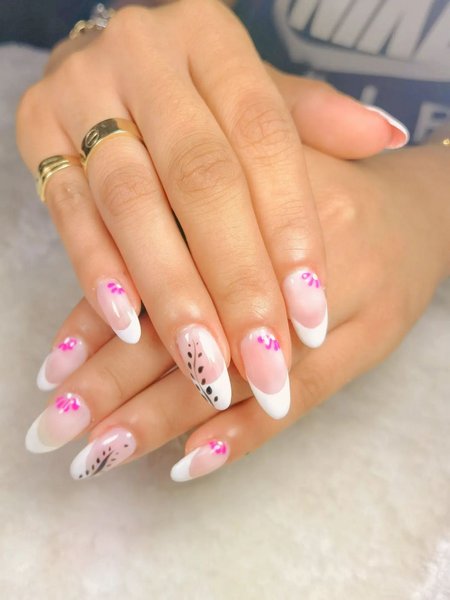 13. Summer Gel Nails
Gel nails are one of the most sought-after manicures in the beauty industry today because they last up to two weeks without chipping or cracking. Gel nail polish adheres better than regular polish so you don't have to worry about ruining your manicure by accidentally bumping it against something hard like a door knob or table edge. Gel nails can last up to three weeks without chipping or peeling off, which makes them ideal for those who spend a lot of time swimming or doing water sports during the summer months.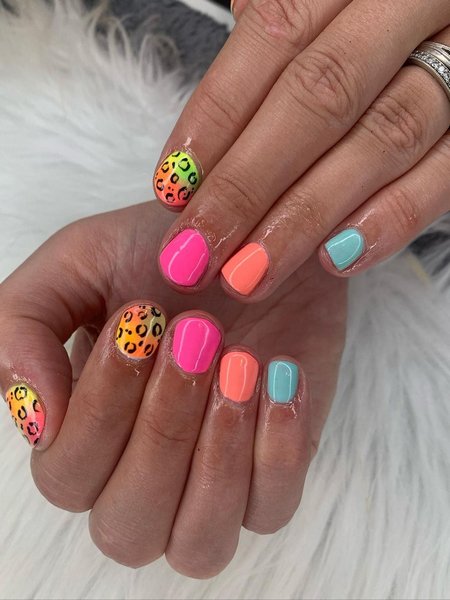 14. Summer Green Nails
The summer green nails are perfect for you if you want to go for something different this summer. They look very classy and sophisticated, but they're also easy to do at home! This is one of my personal favorites because it has so much going on. The green color is bright and bold, while the black accent makes it more sophisticated. It's also a great choice if you have short nails because it will cover them easily without looking too busy or clunky.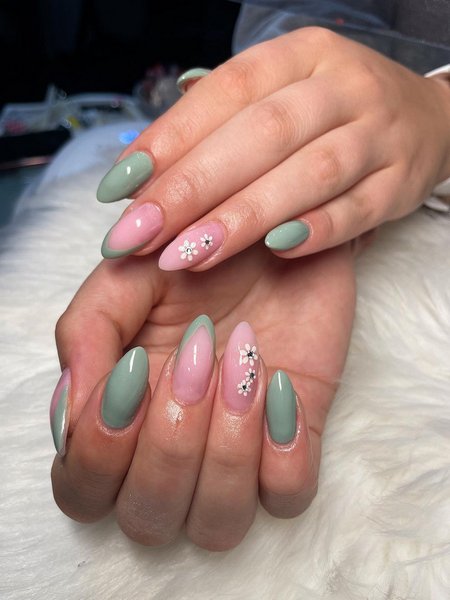 15. Summer Hot Pink Nails
This summery pink shade is perfect for those who want something light but still vibrant enough to make an impact. It's not overpowering at all, so it will look great on light skin tones as well as darker ones. If you don't like bright colors, try this one instead! This is a great color for summer because it's bright and fun and will go with almost any outfit! I like to wear this color when I'm going out with friends or just hanging around the house because it's so pretty!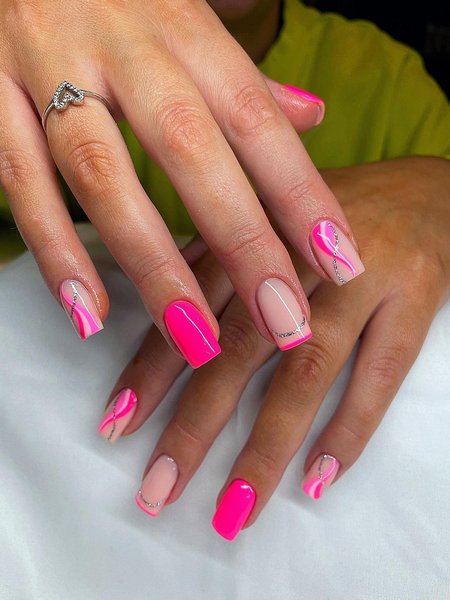 16. Summer Long Nails
If you're looking for a great nail look for summer, long nails are the way to go. The length of our nails can make or break an outfit during this hot season. It's important not to pick a shade that isn't in line with your skin tone; however, that doesn't mean you can't have some fun with them! Try pairing a light pink shade with a blue base or even something as bold as a neon green. Whatever color you choose, make sure it's bright enough so that people will notice it from afar.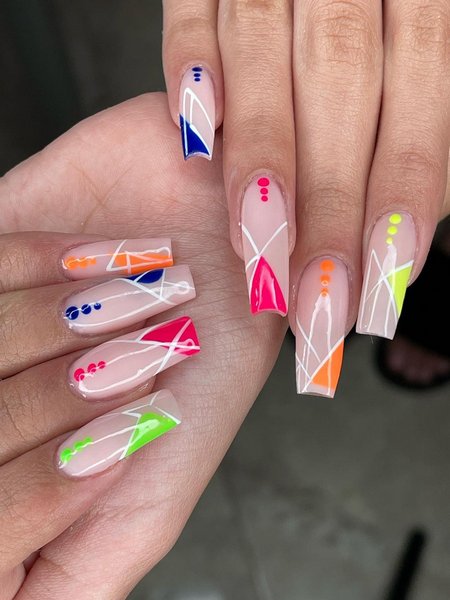 17. Summer Nail Art
These days, it's easy to find lots of great ideas online for summer nail art. Some girls use them just for fun while others want their nails to match their outfits and the occasion they are going to. They're also great if you're planning on going out somewhere special with friends or family during the summer months.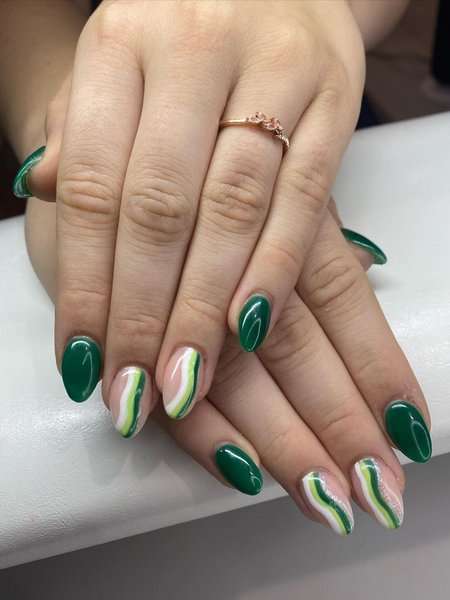 18. Summer Nail Colors
The best thing about summer is that it's the season of color. Bright shades like red, orange and yellow look great on your nails during this time of year. You can also try nude colors if you want something more subtle. When choosing what color to paint your nails, think about what kind of summer you want to have. If you want to be bold, opt for bright fuchsia or electric blue; if you want something softer, try peach or pale pink. You could also choose something more neutral like nude or white if you want a classic look that will work with any outfit.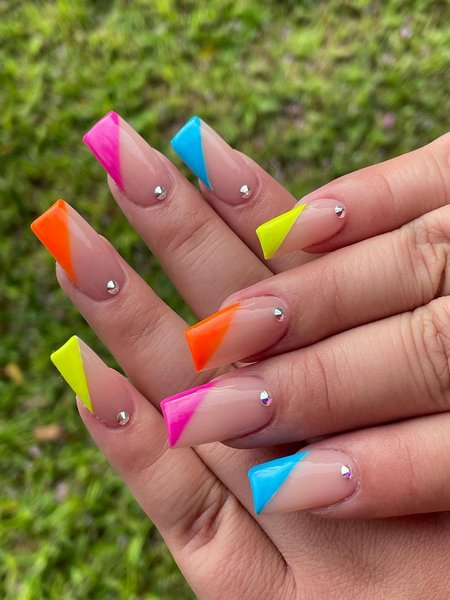 19. Summer Nail Designs
Summer is one of the most popular seasons to sport a manicure. The bold colors, intricate designs and creative patterns make your nails look absolutely gorgeous. Here we have gathered some of the best summer nail designs that you can try out this season. If you're a girl who loves to experiment with different colors, then this is the perfect time of year for you to try out some new nail designs. You can create anything from pastel hues to bright neon colors. There are so many options available that you'll never be bored again when it comes time to paint your nails!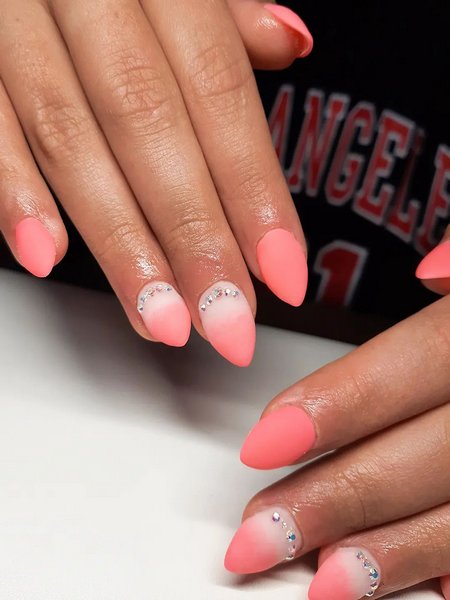 20. Summer Nail Ideas
There are many different types of nail designs available for the summer months. You can choose from a wide variety of colors and styles that will compliment your wardrobe choices perfectly. If you want something simple then there are plenty of options available but if you want something more intricate then there are plenty of options as well. It is also the time to have some fun with your nails. There are so many great summer nail designs to choose from that you will be able to find one that works for you.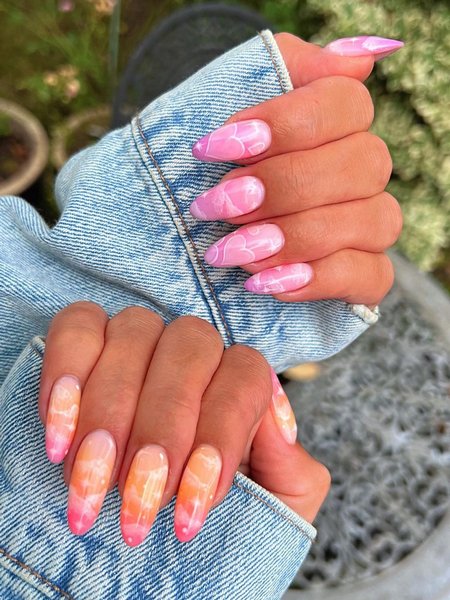 21. Summer Nail inspo
As we all know that it's summer and everyone is looking forward to a fun filled time with family and friends. Whether it's a beach trip or a pool party, we want to look pretty and classy at the same time. That's why we need some inspiration for our summer nails. So here we have collected some of the best summer nail designs that you can try at home. These designs are so easy and simple that anyone can do them easily.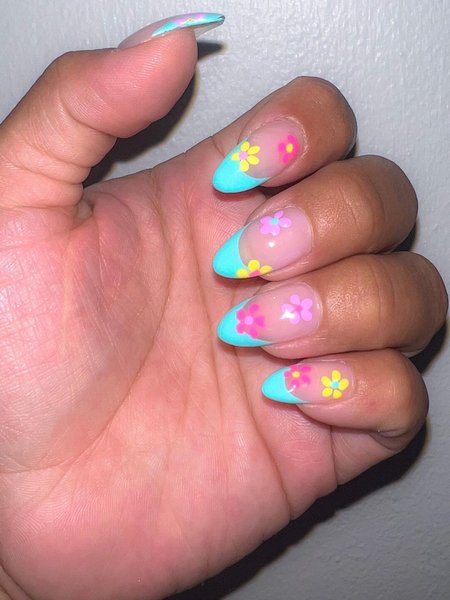 22. Summer Neon Nails
Neon nails are an awesome way to wear bright nail polish without being too over the top. And if you want people to notice your nails, these are definitely the way to go. Neon nail polish looks best with natural skin tones and will really catch eyes in the sun (or under lights). If you want more drama and contrast, try wearing black clothing and adding white accessories like belts or bags.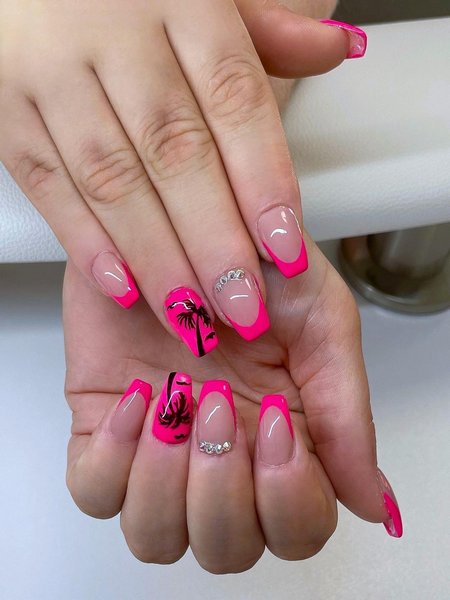 23. Summer Ombre Nails
Ombre nails are another great summer nail art idea because they look so cool and they are easy to create. You can do ombre nails with just about any color combination but I think pastels make the best ombres because they contrast well with the black base color. I would avoid using any other colors in your ombre design because you might end up creating a rainbow effect that doesn't look good on anyone except maybe unicorns or leprechauns.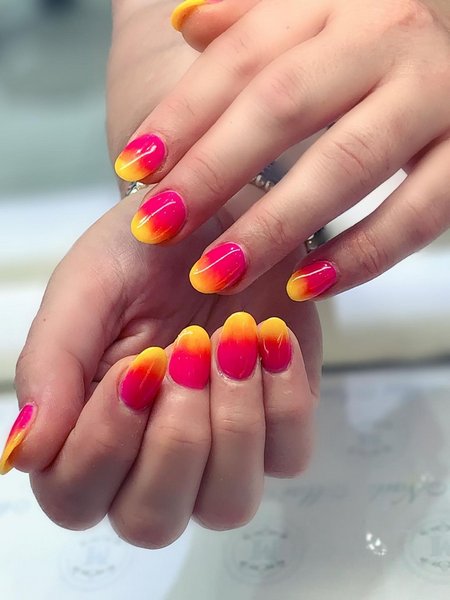 24. Summer Orange Nails
Orange nails are the ultimate way to show off your fun personality this summer. The bright hue can be applied as an accent nail or on all ten fingers for maximum impact! Orange is one of the most popular colors for summer nails because it is so bright and bold. You can choose from a variety of shades including bright orange, coral, peach or even neon orange if you want to stand out. This color works well with any outfit and is perfect for nights out on the town.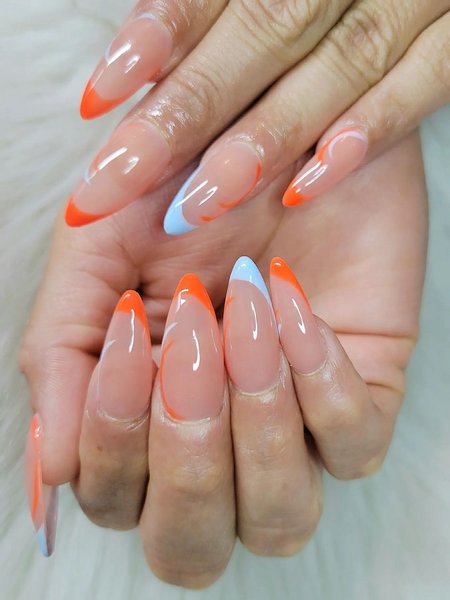 25. Summer Pastel Nails
Pastel nails are very popular in the summer and are a great way to add a bright pop of color to your look. These pastel nails are great for those who want to try out something new and different but still keep it simple. The pastel trend has been around for quite some time now, but it is still going strong! You can easily incorporate this trend into your summer nail art by using a pastel shade as your base color and then adding accent nails in bright shades.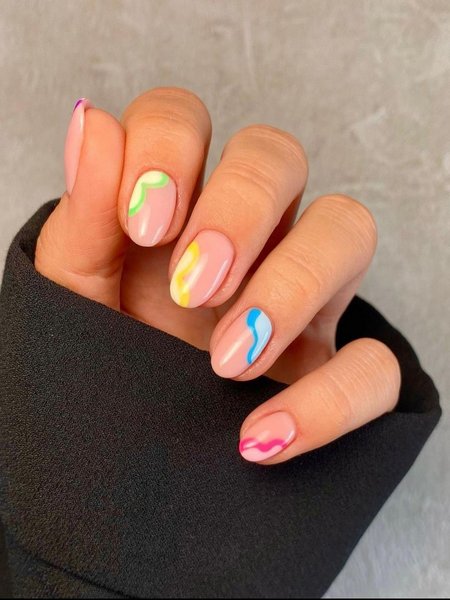 26. Summer Pink Nails
Whether you go bold with a neon hue or subtle with a pastel shade, pink nails are the perfect way to add color to your look this summer. Pink is a classic color that looks good on everyone, no matter what skin tone they have or how dark their hair is. It's a great choice for wearing during the day when you're hanging out with friends or going to work, but it can also be worn at night if you want something more colorful than reds and purples. Pink is one of those colors that goes well with everything from denim shorts to sundresses and tank tops.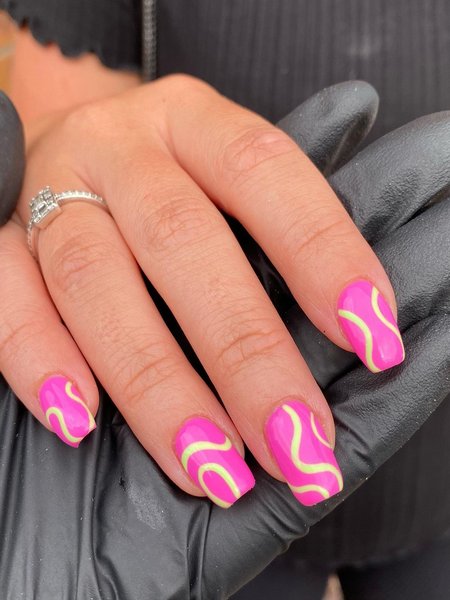 27. Summer Purple Nails
We love how purple nails are still on trend after the 90s! A deep plum or lilac hue will give you a fresh look that works for both day and night. Purple is one of those colors which look good on every type of skin tone and it goes well with all types of outfits too. Purple is a shade which can be worn by all age groups without looking out of place at all! Purple gives an elegant look to your nails and makes them look classy too!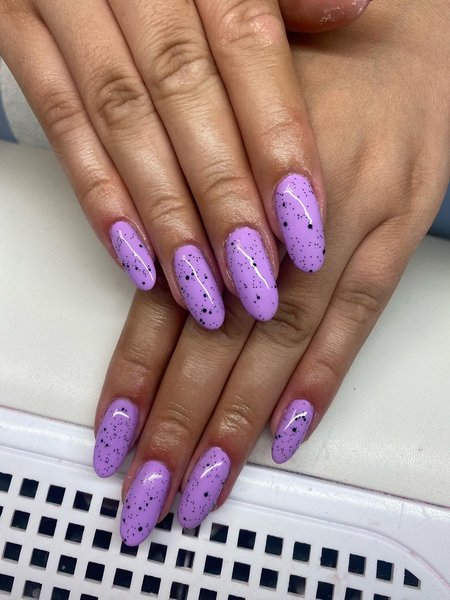 28. Summer Rainbow Nails
A rainbow mani is always fun, especially during the summer months. Whether you go with a full-on rainbow or just use one color as an accent nail, this look is sure to bring some sunshine into your life. A rainbow mani is always fun, especially during the summer months. Whether you go with a full-on rainbow or just use one color as an accent nail, this look is sure to bring some sunshine into your life.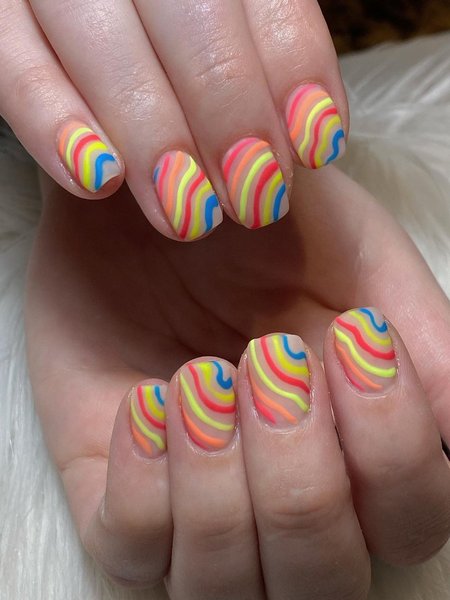 29. Summer Short Nails
During the summer months, we love to chop off those long nails and give ourselves a fresh new look! Short nails are easy to maintain and are perfect for any activity that involves water or sand! Plus, they prevent hangnails and chipping when you're getting ready in the morning! For those of us who don't have much time before we run out the door, short nails are the way to go. This manicure only takes about 10 minutes, making it perfect for last minute outfits!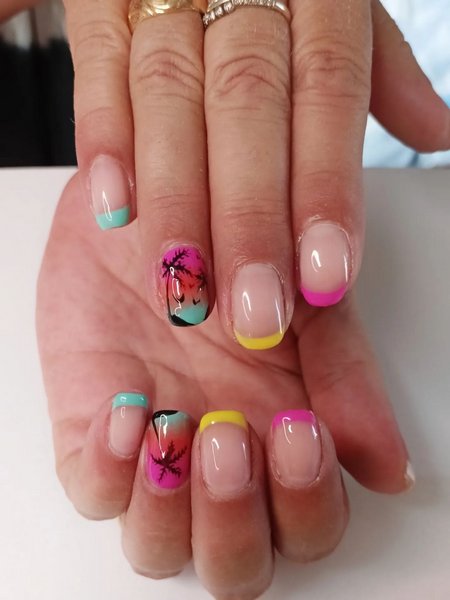 30. Summer White Nails
If you're looking for something simple and elegant, then white nails might be right up your alley! They're classy enough for any occasion but still simple enough that they won't distract from your outfit or makeup. You can even add some glitter accents if you want them to stand out even more! The perfect white nail polish will make your fingers look longer than they really are. If you're looking for an elegant look that doesn't require too much effort, these are just what you need!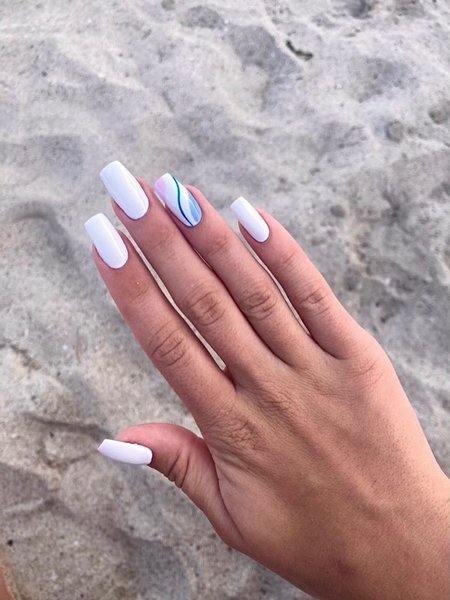 FAQ
Can i wear dark nail polish in the summer?
Yes! You can wear any color for your nails, but it will depend on your skin tone and eye color. If you have fair skin, then it's better to avoid dark shades like black or brown as they will make your hands look darker than they actually are. If you have a light complexion, then you should use lighter shades like pale pink or peach because they'll make your hands look brighter and younger. Dark colors such as black or brown can make your hands look older than they really are.
What are summer colors for nails?
The best colors for summer are pastels and light pinks, blues, yellows or greens. These colors complement the natural skin tone and will make your hands look healthy and radiant!